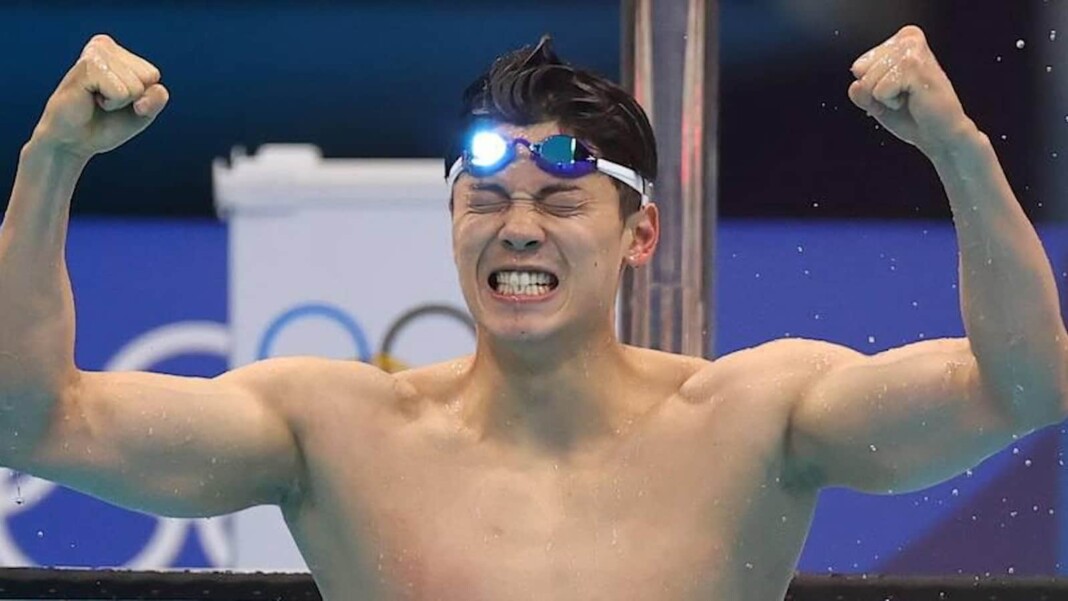 In an exciting day for swimming at Tokyo Olympics, China's Wang Shun did not fail to impress, as he took away the gold medal in the men's 200m individual medley after a tight finish with silver medallist Duncan Scott. Swizerland's Jeremy Desplanches took home a bronze after an exceptional race.
Wang started off in third place, finishing his first 50m with a time of 24.78s. He quickly moved up to first place at the 100m mark, with a time of 53.78s. He was pushed back down to third again at 150m, but a valiant effort right at the end allowed him to finish in first place with a time of 1:55.00s, meaning that he had won the gold.
Great Britain's Duncan Scott took home the silver, after making an incredible comeback. Scott started off in 5th place at the 50m mark, with a time of 25.06s. He maintained a steady pace for the remaining 100m, and was 5th going into the last 50m. He swam brilliantly and made up time, finishing in second place, just a whisker behind Wang, with a time of 1:55.28s.
It was Jeremy Desplanches who took home a bronze, after a surprise win from lane 2. He was consistently in 4th place from the start of the race, with a 24.91s split after the first lap. He finished 3rd eventually, with a time of 1:56.17s. USA's Michael Andrew, who was a favourite to finish on the podium, was in the mix for a long time, but eventually fell out in the last lap, finishing 5th
Wang Shun Created history by becoming the first Chinese to win the 200m individual medley in swimming at Tokyo Olympics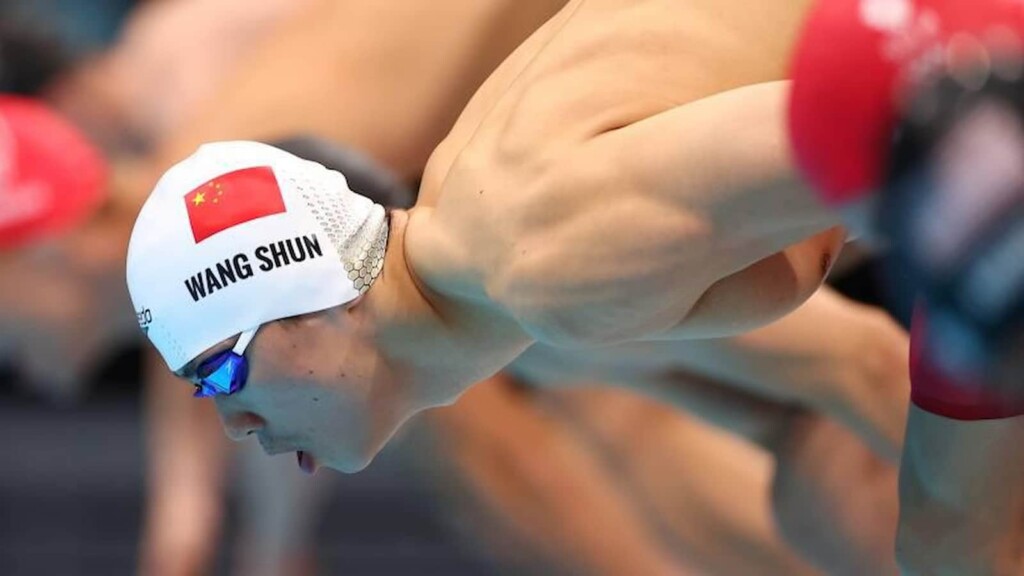 Twitter erupted as Wang Shun took home the gold medal, with Duncan Scott winning a hard earned silver, and Jeremy Desplanches winning a bronze.
FINA, the International Swimming Federation Acknowledges Shun's win.
Also read: Tatjana Schoenmaker Stuns with a World Record in Women's 200m Breaststroke in Swimming at Tokyo Olympics; USA bag silver and bronze