David Popovici had a great year this year. First, the Romanian swimmer won his first two world championships at the World Aquatics Championships in Budapest, Hungary, when he performed the sprint freestyle double. En route to these victories, he set junior world records over the distances of 100 and 200 meters.
The 17-year-old went even further this month at the European Championships in Rome, Italy — keep in mind that he is still a youngster. In the men's 100- and 200-meter freestyle events, Popovici once more triumphed, but this time, it was his approach that earned him the honor of Male Swimmer of the Championships.
Romanian Popovici, who finished seventh at the Tokyo 2020 Olympic Games in 2021 and ran a personal best time of 47.72 in Tokyo, broke the 100-meter free world record that had stood for 13 years in Rome by running it in 46.86 seconds, ousting Cesar Cielo Filho as the pool's king.
Also Read| "Four to six hour window where I cannot remember anything": Mary-Sophie Harvey alleges being drugged at 2022 Swimming World C'ships
It's still not the end of this season for David Popovici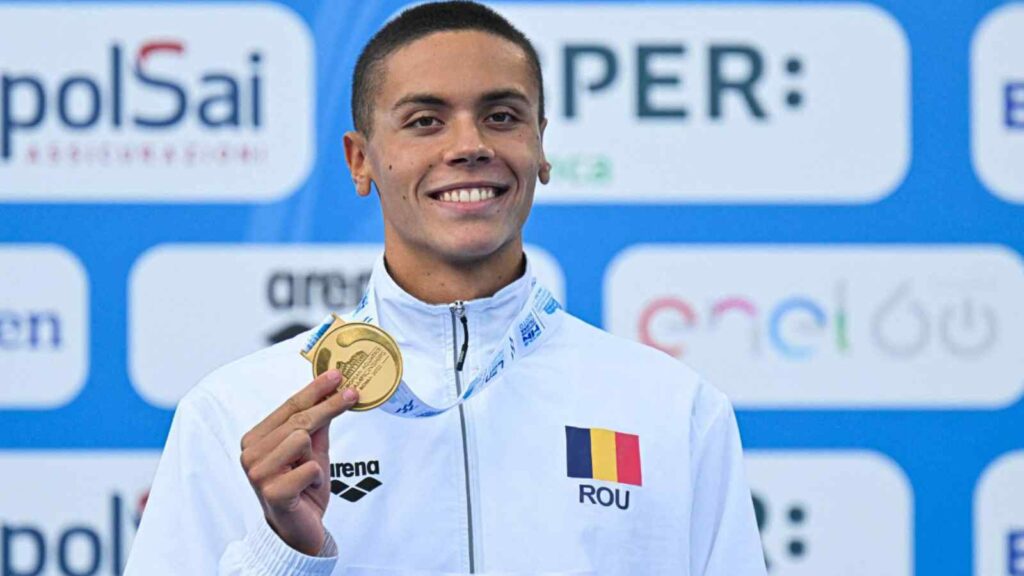 In a non-textile bodysuit, which was permitted in 2008 and 2009 and led to quick timings, Brazil's Filho set the previous record in 2009. The world records for the 50m, 200m, 400m, 800m, 4x100m relay, and 4x200m relay all still stand today from the era of non-textile suits, making Popovici's performance the only men's freestyle record to have been established in a textile suit.
Popovici isn't through yet, even though the majority of senior European swimmers have finished their summer's main meetings thanks to the Americans and Australians competing in the Duel in the Pool.
Keep in mind that he is still only 17 years old, making him eligible to compete in the World Junior Swimming Championships, which will be held in Lima, Peru, from August 30 to September 4. There is a chance that the adolescent in South America will set yet more world records as he pursues further history.
What makes him so special? In a recent interview with SwimSwam, Bob Bowman, Phelps' former coach, compared Popovici to the 28-time Olympic winner by explaining: "He knows how to not only go for a race but go for it in a way so that he uses his energy effectively over the entire distance."
Also Read| "They win it again" – Quan Hongchan and Chen Yuxi emerge victorious at FINA World Swimming Championships
Also Read| "Very disappointed": Justin Ress in bizarre podium debacle after disqualification chaos at 2022 World Swimming Championships