Sarah Sjostrom of Sweden has won the 50m butterfly for the fourth time by clocking an incredible timing of 24.95 seconds in the FINA World Championships in Budapest on Friday. Melanie Henrique of France claimed second place, while Zhang Yufei of China bagged the bronze medal. Sarah has won the title in 2015, 2017 and 2019 as well, the only woman to ever do so.
With this spectacular win, the Swede is now on a level with legendary American swimmer, Michael Phelps, who is the most decorated Olympian of all time. She shares the record of eight medals in butterfly events at the World Aquatic Championships. In the 50m freestyle event, Britain's Benjamin Proud won first place with a timing of 21.32 seconds while USA's Michael Andrew and France's Maxime Grosset won the silver and bronze medals respectively.
Also Read: "Real blow and new challenge"- Adam Peaty no longer competing at Swimming World Championships due to broken foot
"Changed the dynamics of the competition"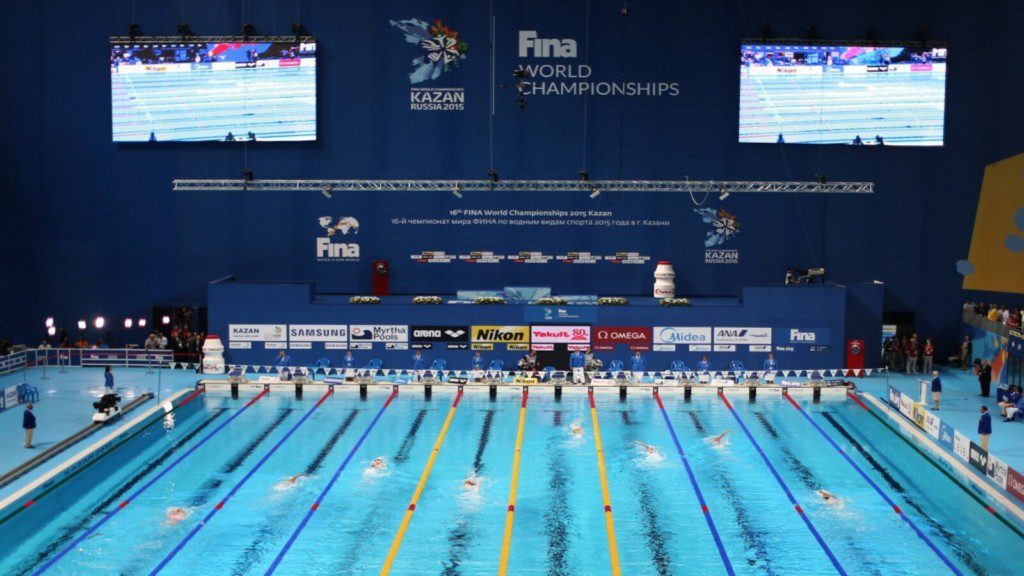 "We're missing quite a few key players in the pool today," Proud remarked, referring to the absences of Florent Manaudou, Caeleb Dressel and Bruno Fratus. "The whole podium from the Olympics last year wasn't in the final," he said. Dressel was set to race on Friday but withdrew from the World for unspecified reasons on Wednesday.
Also Read: "Russia and Belarus have been banned": Australia all set to replace Russia as the host of the 2022 FINA World Short Course Swimming Championships
"It's not the same without him," Proud said. "As soon as he was out, that quite changed the dynamics of the competition. A lot of people had a different type of pressure leading in". In the women's 200m backstroke event, superstar Kaylee McKeown of Australia won the gold medal with a timing of 2:05:08. Phoebe Bacon of the United States bagged the silver medal and fellow compatriot Rhyan White won the bronze medal.
Australian swimmer Katie Ledecky also made a historic win at the event with her gold medal in the 800m freestyle event. Speaking about the win, she said, "I made it a goal to not be a one-hit wonder and here we are 10 years later, so I'm really proud of that and still excited for the future as well," she beamed.
Also Read: "Pretty wild" – Katie Ledecky finishes whopping 14s ahead of next-fastest swimmer in her latest World Championship win