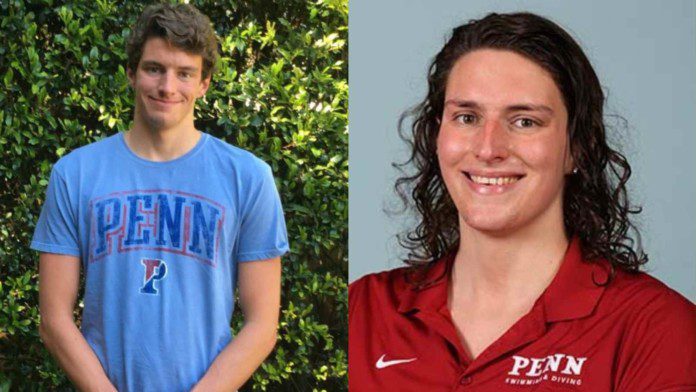 The meteoric rise of transgender swimmer Lia Thomas has sparked tensions among the members of the University of Pennsylvania women's swimming team. Many swimmers have come out to question Lia's place in the side and the credibility of the unprecedented success she has been enjoying.
Thomas, a 22-year-old biological man identifying as a woman, recently broke two United States women's swimming records. She has also automatically qualified for March's NCAA National Championship meet in Atlanta. The transgender athlete swam for Penn's men's swimming team for three years in NCAA Division I competition.
The first US record was broken on Friday, December 3, when Thomas won the 500-yard freestyle with a time of 4:34:06. then on Saturday, she won the 200 yard freestyle in 1:41:93 – seven seconds ahead of her nearest rival, giving her the fastest female US time ever for that race too. 
Lia Thomas' teammates raise questions over her participation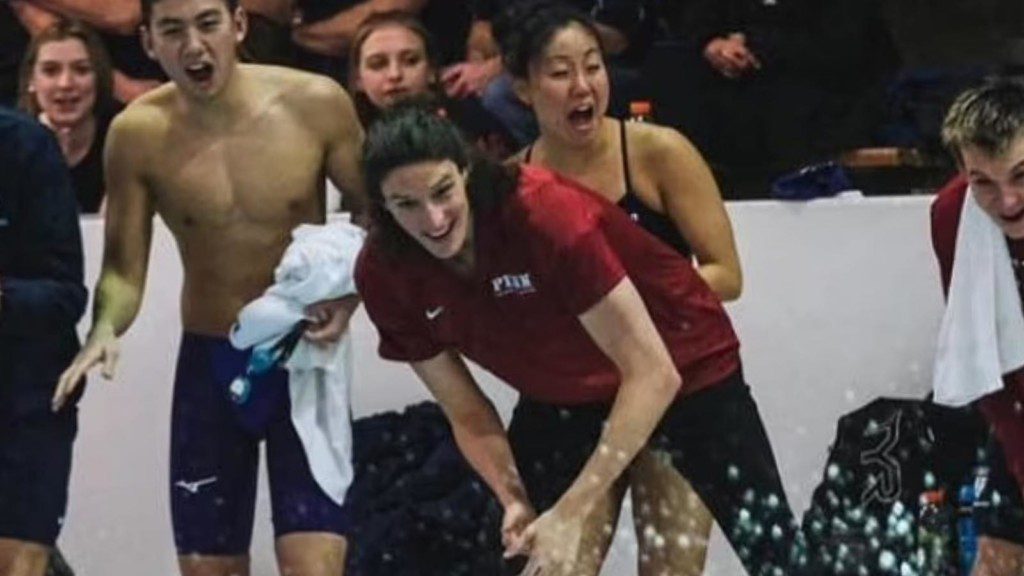 Earlier, it was the media and swimming commentators who questioned the participation of Lia Thomas, her teammates too have come forward to voice their opposition. One of her teammates feels that it is the"wrong thing to do" as she shared how the team cheers Thomas on when they are together but it is "fake".
"Pretty much everyone individually has spoken to our coaches about not liking this. Our coach [Mike Schnur] just really likes winning. He's like most coaches. I think secretly, everyone just knows it's the wrong thing to do," the Penn swimmer told Outkick. "When the whole team is together, we have to be like, 'Oh my gosh, go Lia. That's great. You're amazing.' It's very fake."
Lia Thomas on the other hand feels the team has been very supportive. "The team has been unbelievably supportive since the beginning," Thomas said. "Mike has been one of my biggest supporters and allies in this process since day one, and I'm very grateful to have that support from him and from everybody on the team I feel … treated like any other member of the women's team."
Yet another teammate of her came forward to express her frustration over the issue. The swimmer added that a majority of the team is "angry" with the unfair situation. "They feel so discouraged because no matter how much work they put in it, they're going to lose," she said. "Usually, they can get behind the blocks and know they out-trained all their competitors, and they're going to win and give it all they've got."
"Now, they're having to go behind the blocks knowing no matter what, they do not have the chance to win," the swimmer continued. "I think that it's really getting to everyone."
Lia Thomas is reportedly the number one female swimmer in the country and many feel that it is due to her physical advantage and the training she underwent with high testosterone levels. On the other hand, Thomas asserts that the transition has resulted in a significant amount of muscle and strength loss.
Also Read | Maggie Mac Neil named Best Female Athlete of Tokyo Olympics 2020