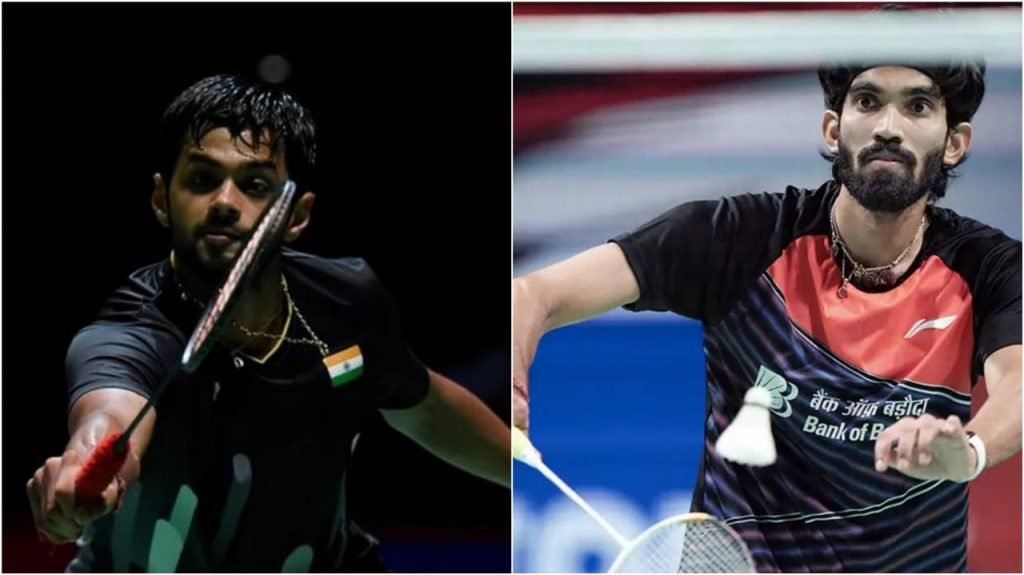 With 4 Indians in the round 2 of the men's singles category of the Yonex Swiss Open 2021, it sure was a day to watch out for Indian fans.
The day began off on a great note with Kidambi Srikanth booking a berth in the quarterfinals. The 4th seeded Indian defeated Thomas Rouxel 21-10, 14-21, 21-14 in 52 minutes. it was a surprisingly long three-setter for a higher ranked Srikanth to play against the Frenchman ranked 50 in the world. However, Srikanth did manage to pull off a victory. He looked commanding in game one, and the opposite in game two which gave away the game to Thomas. He regained his composure and rhythm, paving his way back into the game in the decider, finishing off 21-14.
Ajay Jayaram stuns third seed Rasmus Gemke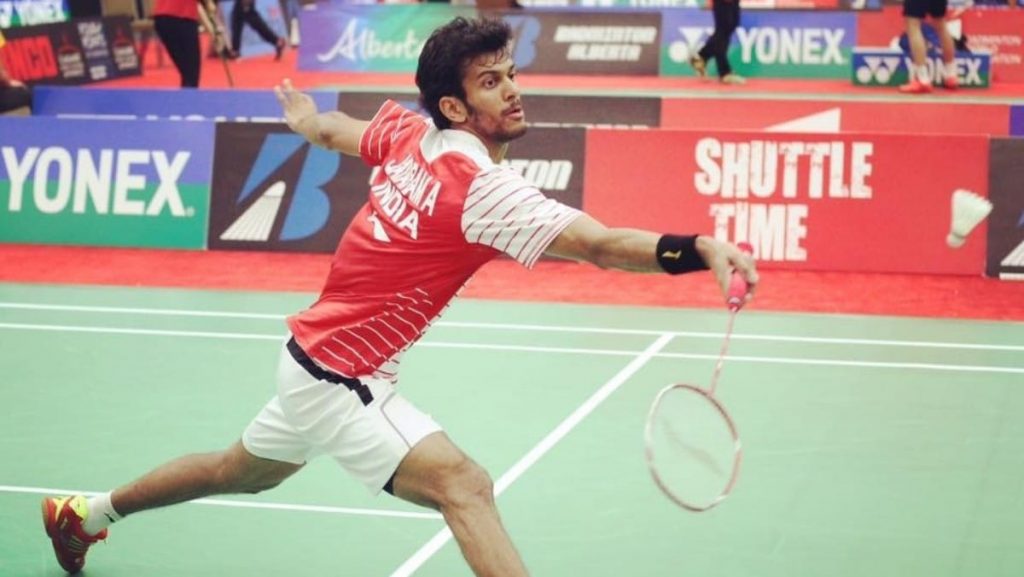 Ajay Jayaram pulled off a spectacular upset against the third seed Rasmus Gemke of Denmark in the men's singles category of the Swiss Open 2021. The young Dane has been in great form and very promising for Denmark. He won the Denmark Open in October 2020 and has put up strong performances in the Asian leg in January 2021.
Jayaram, who has been training hard after struggling with injuries for prolonged periods finally saw his efforts pay off as he booked a major win, making his way to a quarterfinal of a Super 300.
Ajay Jayaram played a consistent, confident game in the first set, winning it 21-18. As a battle of both giving their best, the second set swayed in the young Dane's favor 17-21. Ajay looked in complete control and dictating rallies as he comfortably won the decider 21-13. This is a milestone to cheer for 34-year-old Ajay Jayaram as he makes a quarterfinal appearance in a long time.
Sourabh Verma crashes out
Sourabh Verma went down to the 8th seeded 19 Thai Kunlavut Vitidsarn who is a three-time World Junior Champion. The 19-Year-old Kunlavut showed great command in the game as he comfortably outplayed the Indian in straight sets 21-17, 21-14.
India's top shot for Tokyo Olympics in the men's singles, B Sai Praneeth kept up his form as he breezed past Pablo Abian of Spain. With Pablo Abian winning the first round yesterday, Spain had completed the first round being the only unbeaten country. But today, Sai Praneeth halted the Spaniard with his commanding game, attack, and aggression as he won, 21-12, 21-17 in 37 minutes.
Ashwini/Satwik advance to the quarterfinal
Meanwhile, in the mixed doubles category, Ashwini and Satwik stormed into the quarterfinal as they emerged victorious over Rinov Rivaldy and Pitha Mentari of Indonesia 21-18, 21-18. They face 5th seeds Tan Kian Meng and Lai Pei Jing of Malaysia in the quarterfinal.
Upcoming quarterfinal matches:
Kidambi Srikanth[6] vs Kantaphon Wangcharoen[6]
Ajay Jayaram vs Kunlavut Vitidsarn[8]
Sai Praneeth[5] vs Lee Zii Jia[2]
The quarterfinals matches are going to be exciting as the seeded players clash. One can expect high quality, thrilling badminton and spectacular results.
Also Read: Swiss Open 2021: Mixed day at Basel for Indian men's singles players