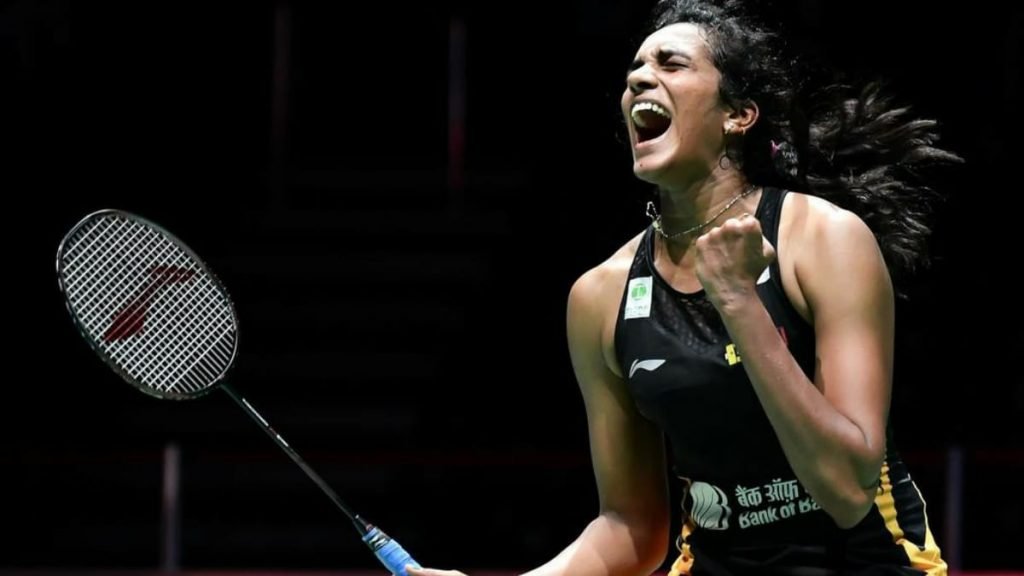 It was an important match for Sindhu today at the semi-final of the Yonex Swiss Open 2021. After her World Championship gold at Basel in 2019, her performance has seen a dip. The return at the Asian leg wasn't very great either as she struggled despite qualifying for the BWF World Tour Finals 2020.
Another importance this match held for her was a chance to avenge her first-round exit at the Yonex Thailand Open 2021 at the hands of Mia Blichfeldt.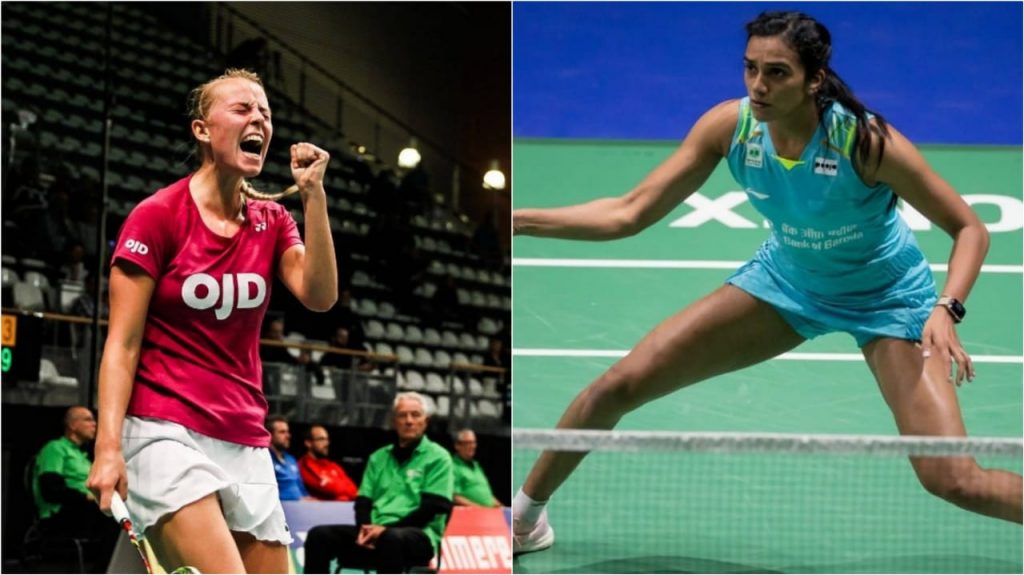 Both players were moving extremely well at the start of the game. Sharp round the head cross-court drops and half smashes from Sindhu caught Mia wrong-footed.

Sindhu dropped a 15-12 lead due to unforced errors cropping up and Mia caught up 15-15. But soon Sindhu attacked well and went to 20-17. She lost a point by making an error. Attack from Mia and a good follow-up made the score 19-20. She left a lift at the backline thinking it was long, but the line judge called it in, hence Sindhu challenged. The hawk-eye showed the shuttle landing right on the backline making the score 20-20.

She played basic and took the next point pushing Mia across long corners and another with a smash and follow-up brilliantly executed, selling the game 22-20.

It was an erratic start for Mia and Sindhu went off to a 5-2 lead. Mia was pushing shots long at the backline, unable to control the drift. Mia struggled throughout to return shuttles well. At the mid-game interval, the score was 11-6. Post the break Mia could hardly take 4 points as Sindhu smashed her way through to the finals, beating Blichfeldt, 22-20, 21-10.
What a brilliant game by Sindhu in this semi-final and making it to the last stage of the tournament. She will play a final again here in Basel tomorrow. Whether Sindhu will be able to win another title here will be a great match to watch.
She will face the winner among Carolina Marin and Pornpawee Chochuwong.
Also Read: Swiss Open 2021: Women's singles semi-final preview