Paddler Harmeet Desai is "very proud" to win the WTT Contender 2021 men's doubles title with G Sathiyan in Tunis on Saturday. The Indian duo, pairing up for the first time since the Commonwealth Games 2018, defeated France's Emmanuel Lebesson and Alexandre Cassin 3-1 in the final to win their first title as a pair.
Desai and Sathiyan beat the French pair 11-9, 4-11, 11-9, 11-6. The Indians won the first game but allowed their opponents to restore parity in the second before coming back to win the next two games to seal the contest.
"This is my first title in WTT, so I am really proud," Desai, who will travel to Slovenia this week for the WTT Contender, starting on November 4, said in an exclusive interview with FirstSportz.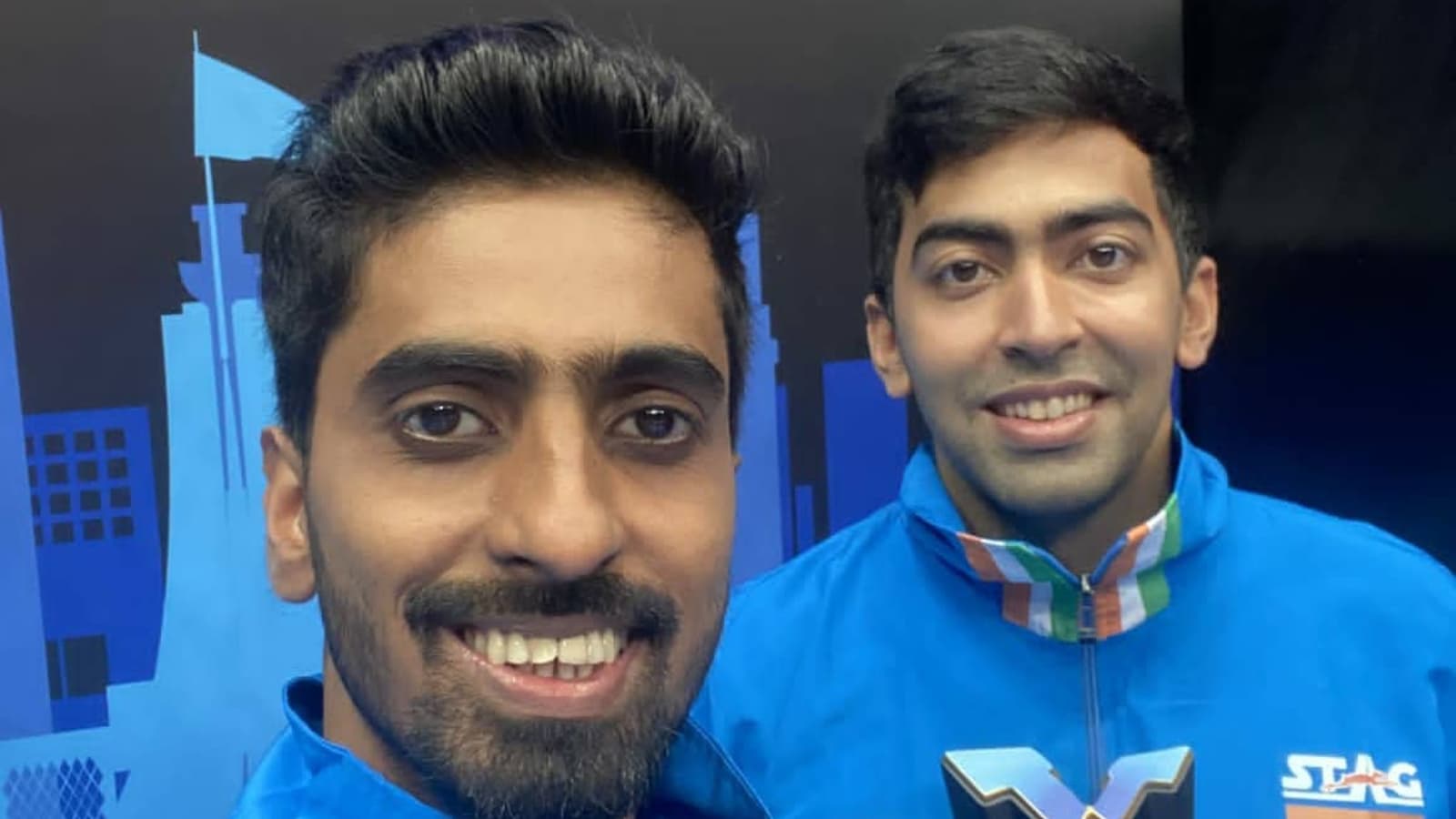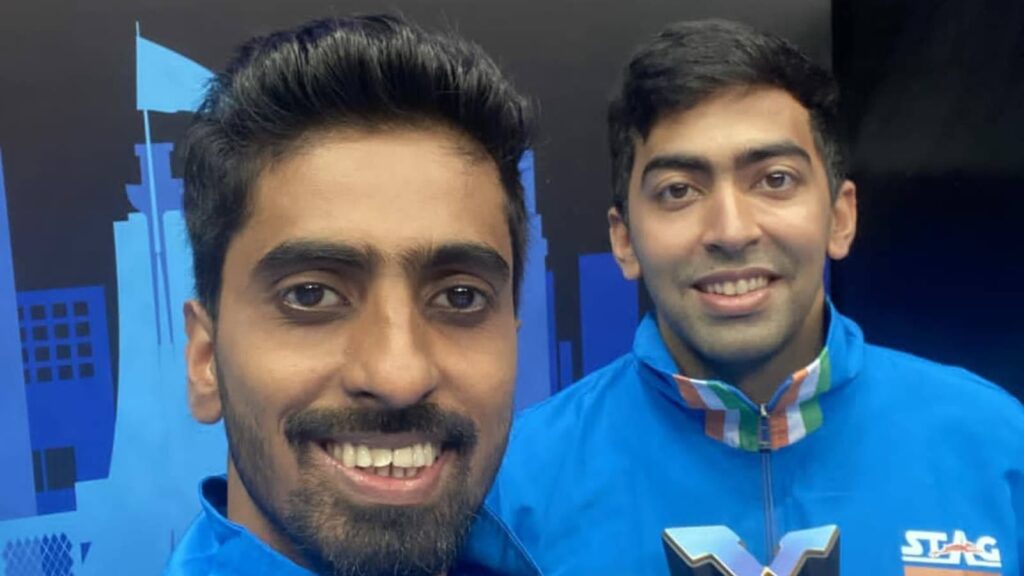 Asked about his partnership with Sathiyan, who normally plays with veteran Sharath Kamal, Desai, who is ranked 73rd in men's singles and 43rd in doubles, said, "We just wanted to give it a try for this tournament to see how different combinations work out in team events and in doubles. Our idea was to see how we feel and how Sharath and Manav Thakkar feel."
But the duo is not sure when they are going to pair up again.
Sathiyan, who made a second-round exit from the Tokyo Olympics playing in men's singles, had previously lost three doubles finals partnering Sharath Kamal, Soumyajit Ghosh and Sanil Shetty.
It was Harmeet Desai's third international title. In 2015, he won a doubles title with Ghosh at the Commonwealth Table Tennis Championships and in 2019 he won another at the South Asian Games. In the 2019 Commonwealth Table Tennis Championships, in Cuttack, he won the men's singles title beating Sathiyan in the final.
In this exclusive interview, 28-year-old Harmeet Desai, a CWG gold medallist in the men's team event, talked about his first WTT title win, partnership with Sathiyan, training, future, next target, among other things.
Excerpts…
Q: This is your third international doubles title and first with Sathiyan, share your feeling with us…
Harmeet Desai: This is my first title in WTT, so it is a really good feeling and a very proud moment for me. And also it has been a long time since I played with Sathiyan. I think I last played with him in 2018 in the Commonwealth Games. I have not played much with him. But to play after such a long time and to have a good tournament was a fantastic feeling. This win gave us a lot of confidence because we wanted to try out different combinations for the CWG next year.
Q: How did you celebrate the win?
Harmeet: We did not get much time to celebrate because the same night Sathiyan had to travel to Slovenia for WTT Contender and I had to fly to France. So we could not celebrate the win much. We have the next tournament coming up and we are preparing for that.
Q: How big is this win for you since you are returning to play after missing the Tokyo Olympics?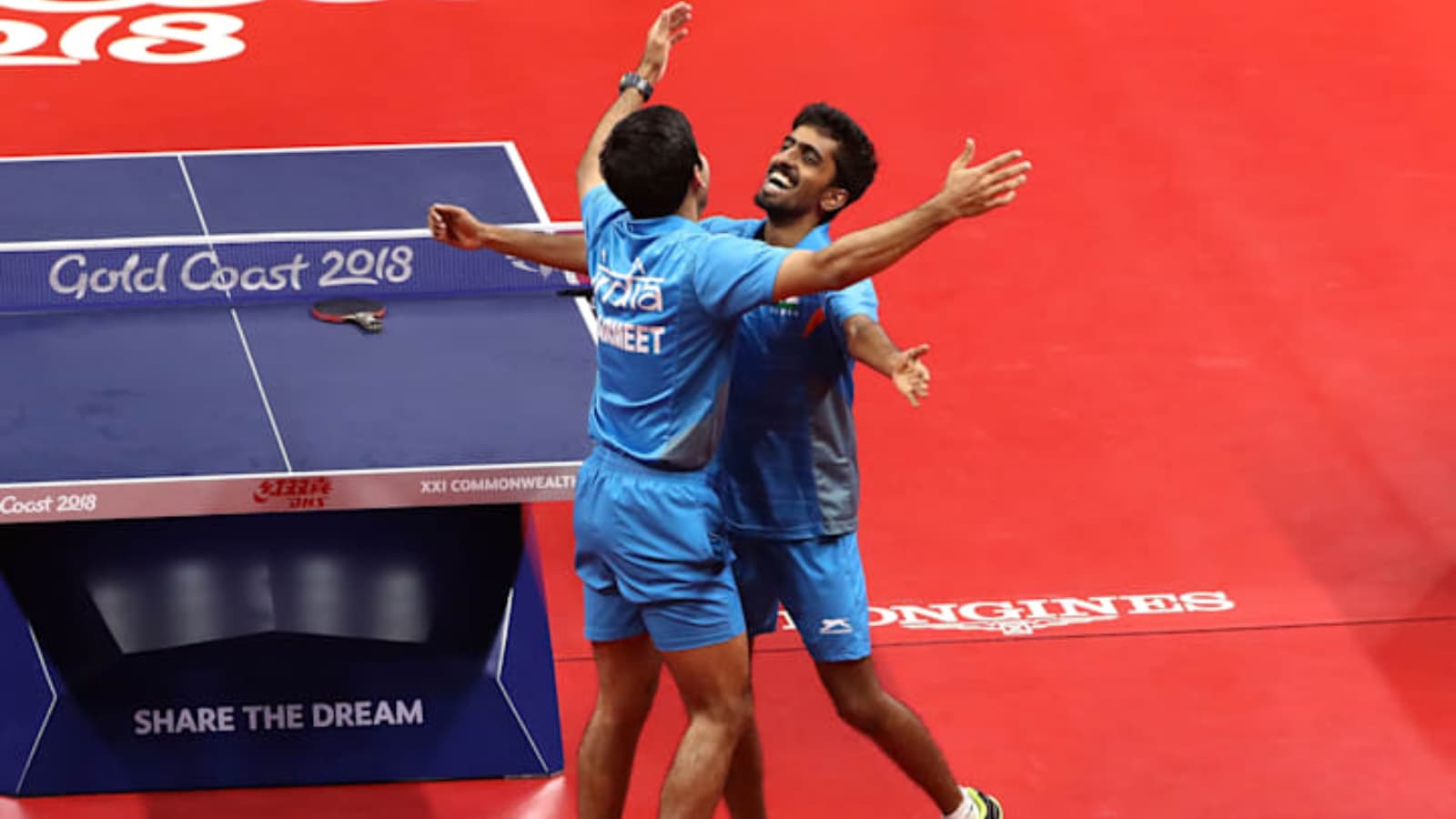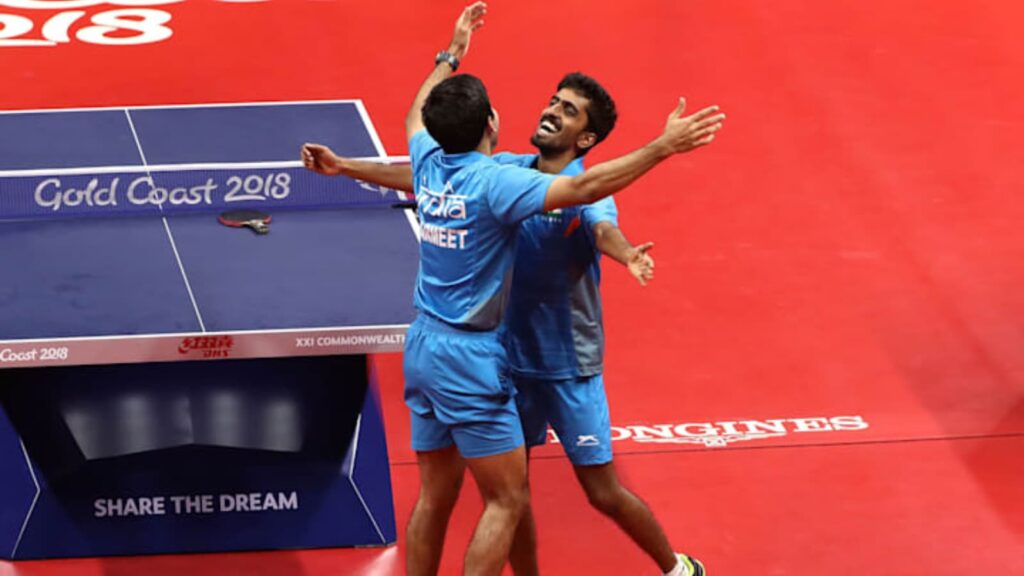 Harmeet: Definitely, it is a very big win and also the pair we beat, they played in the 2020 Tokyo Olympics, representing France. So winning against such top paddlers, definitely gives a lot of confidence and I feel that if I continue to work really hard and the way I am doing right now I think that I would have a better chance to qualify in the next Olympics. I also feel the Indian team has the potential to qualify in the team event in Paris Olympics.
Q: How difficult was playing this tournament given the COVID restrictions?
Harmeet: It was not that difficult because now everybody is used to the COVID situation. Last year was much, much harder. I think after the vaccination drive the effect of the virus has also come down. So I feel it was not that difficult to play the tournament this time around.
Q: Did you explore Tunis?
Harmeet: I did not get much time to explore Tunis. Considering the current situation due to COVID, I did not go out much; also I had matches every single day.
Q: Where are you now?
Harmeet: I am currently in France for a week. I have some games here, so I will be playing two matches here and then this week I will go to Slovenia.
Q: What is your next target?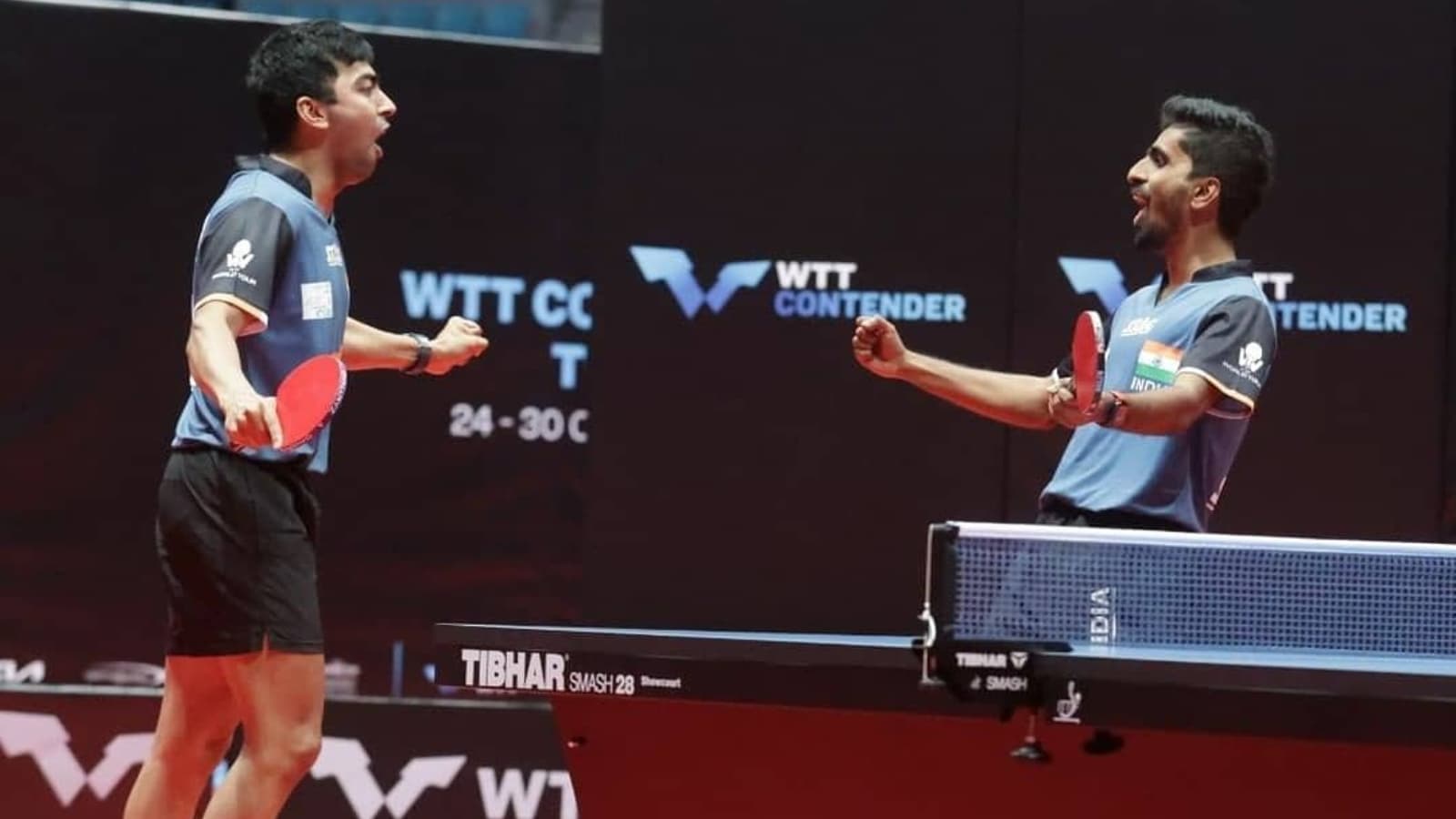 Harmeet: My target is to get into the top 50 of the world men's singles rankings and also next year would be an important year for the entire Indian team because there will be Commonwealth Games and Asian Games. So, my focus is on that.
Q: Where are you training now?
Harmeet: I have been training in Germany at TTF Ochsenhausen in Biberach, Baden-Wurttemberg. This centre has really helped me improve and evolve as a player.
Q: What are the tournaments you are going to play next with Sathiyan?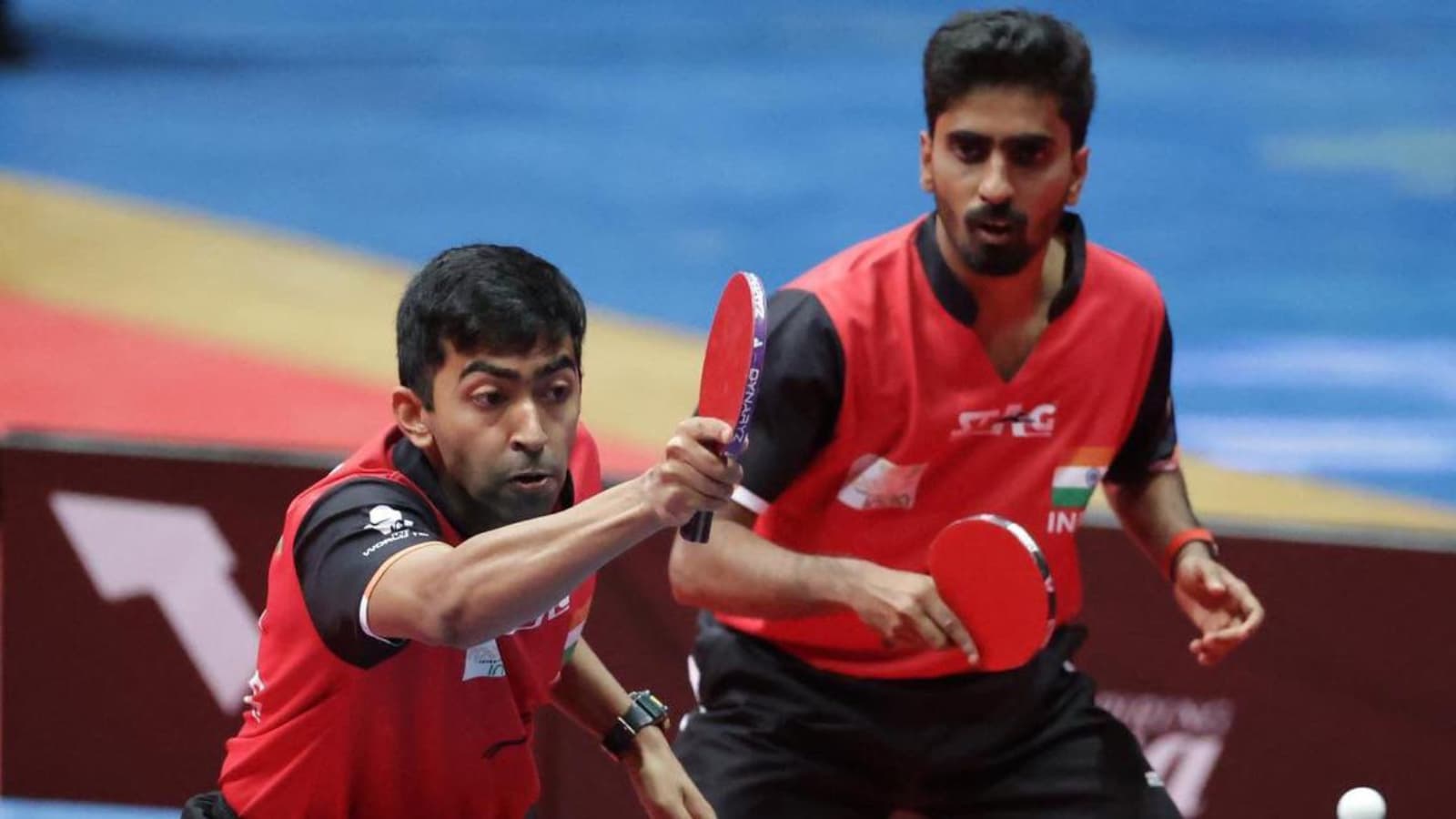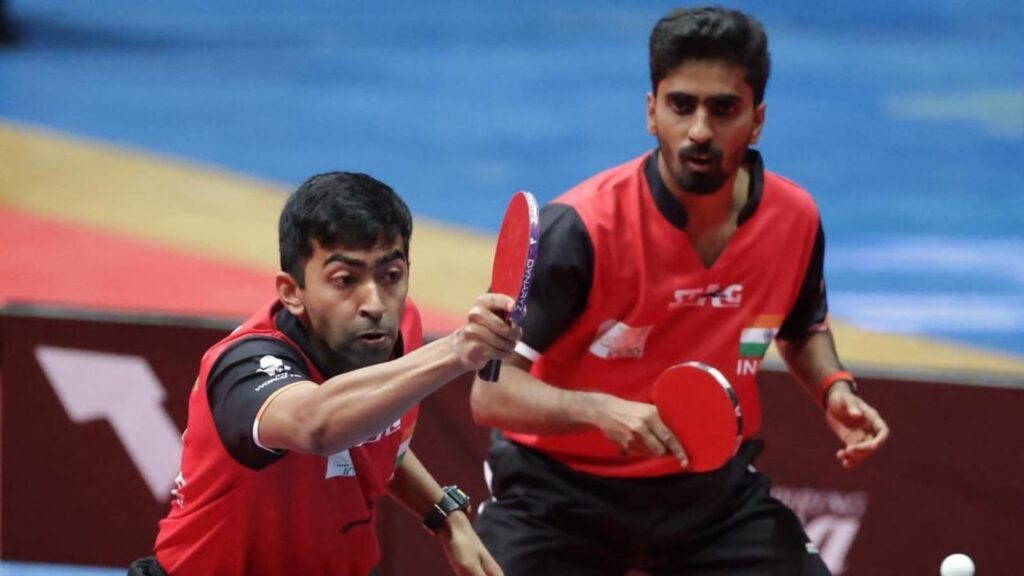 Harmeet: We have not planned yet when we will be playing together again. It is difficult to say now. Normally, Sathiyan plays with Sharath Kamal, but we just wanted to give it a try for this tournament as I said earlier to see how different combinations work out in team events and doubles. Our idea was to see how we feel and how Sharath and Manav Thakkar feel. Normally, I partner with Manav in men's doubles. So, we got an idea about that. But I do not know when I will be partnering with Sathiyan.