The newly released Tactical Drill Event BGMI can help you to get a free AKM skin or a permanent outfit in BGMI. In this article we are going to show you the method by which you can redeem tactical drill points and get a free AKM skin or a stunning permanent outfit in BGMI in exchange for the points.
When Krafton released the early access of Battlegrounds Mobile India, it had promised Indian users that it will provide various in-game rewards. The promise has been kept by Krafton as it had given us free Supply Crate, Classic Crate coupons as well as a permanent constable set in BGMI. Rewards were also given to those players who had pre-registered the game. Now, another reward is waiting for the players as BGMI has released a Tactical Drill Event where players will be awarded with some points after they complete some easy tasks daily and redeem those points for a permanent outfit/headgear or a free AKM skin.
Rules of the Tactical Drill Event BGMI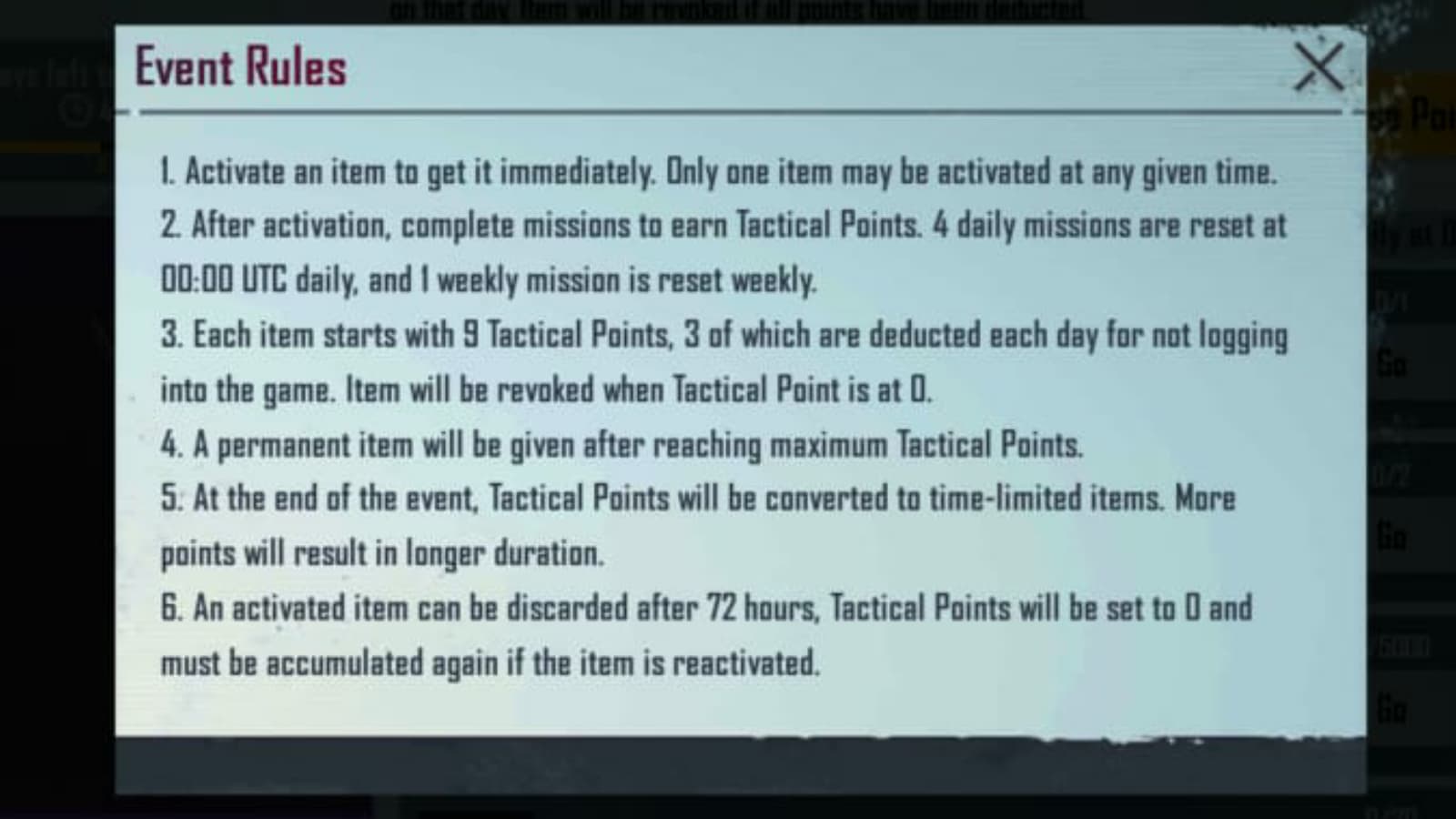 Players can activate only one item from the given 3 items
After they activate the item, players have to complete some missions to earn Tactical points. There are 4 daily missions which are reset at 00:00 UTC daily, there is one weekly mission that is reset weekly.
Each item starts with 9 tactical points, if you fail to login in the game, 3 points will be deducted for that day. Item will be revoked when tactical point reaches 0.
You can get the permanent item after completing all the tactical points.
After the event ends, Tactical points will be converted to time-limited items.
If you wish to discard the activated item, you can do so after 72 hours of the activation. Tactical points will be set to 0 and must be collected again if you wish to reactivate the item.
Related: Battlegrounds Mobile India: How to level up faster in BGMI?
Missions of the Tactical Drill Event BGMI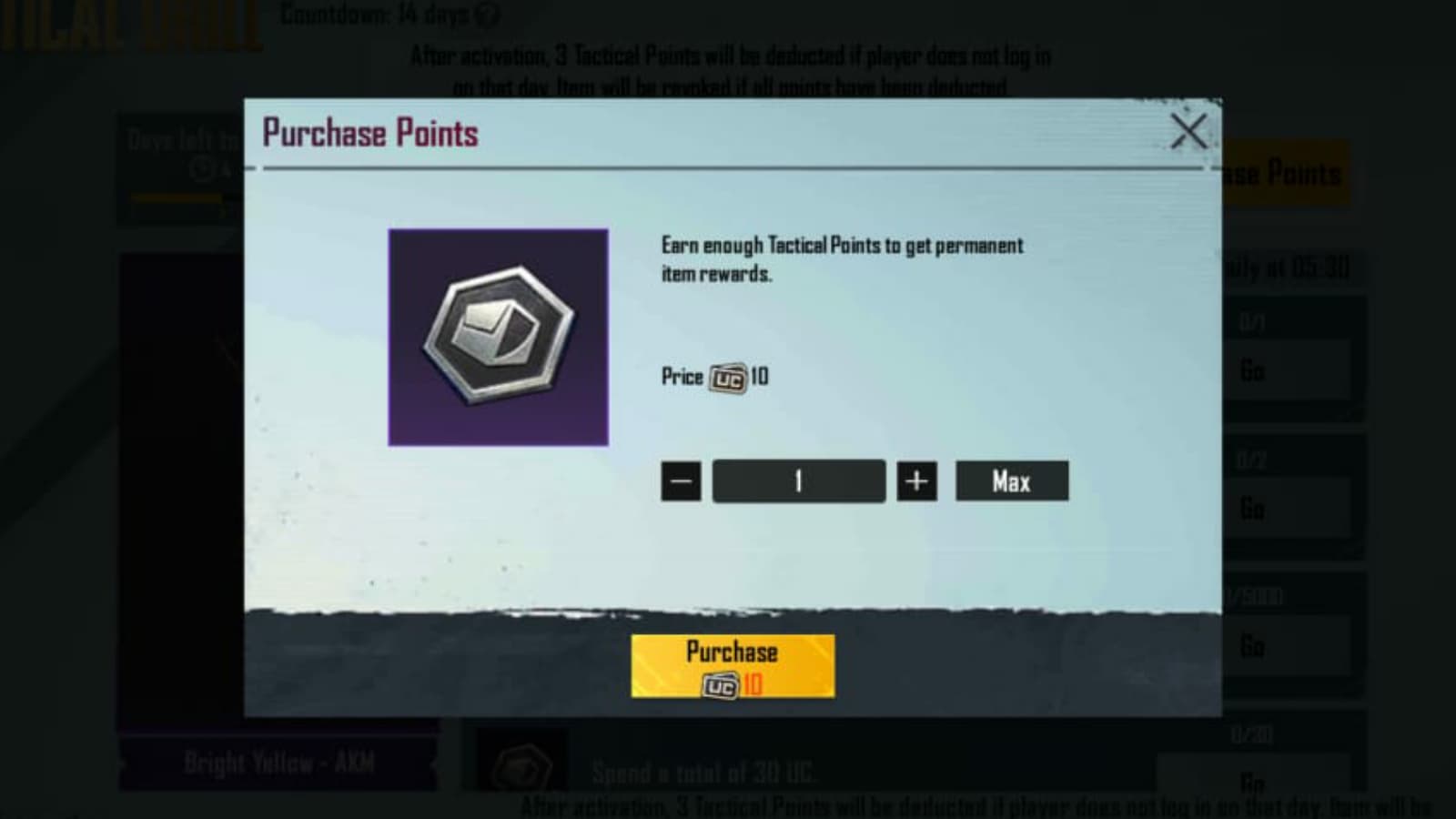 The missions are different for the permanent outfit, headgear and for the free AKM skin. You have to earn 75 tactical points if you wish to get the free AKM skin whereas you have to earn 90 points to get the permanent outfit and 40 points for the headgear. Players can also purchase upto 66 tactical points by spending 660 UC.
Missions for the permanent outfit in BGMI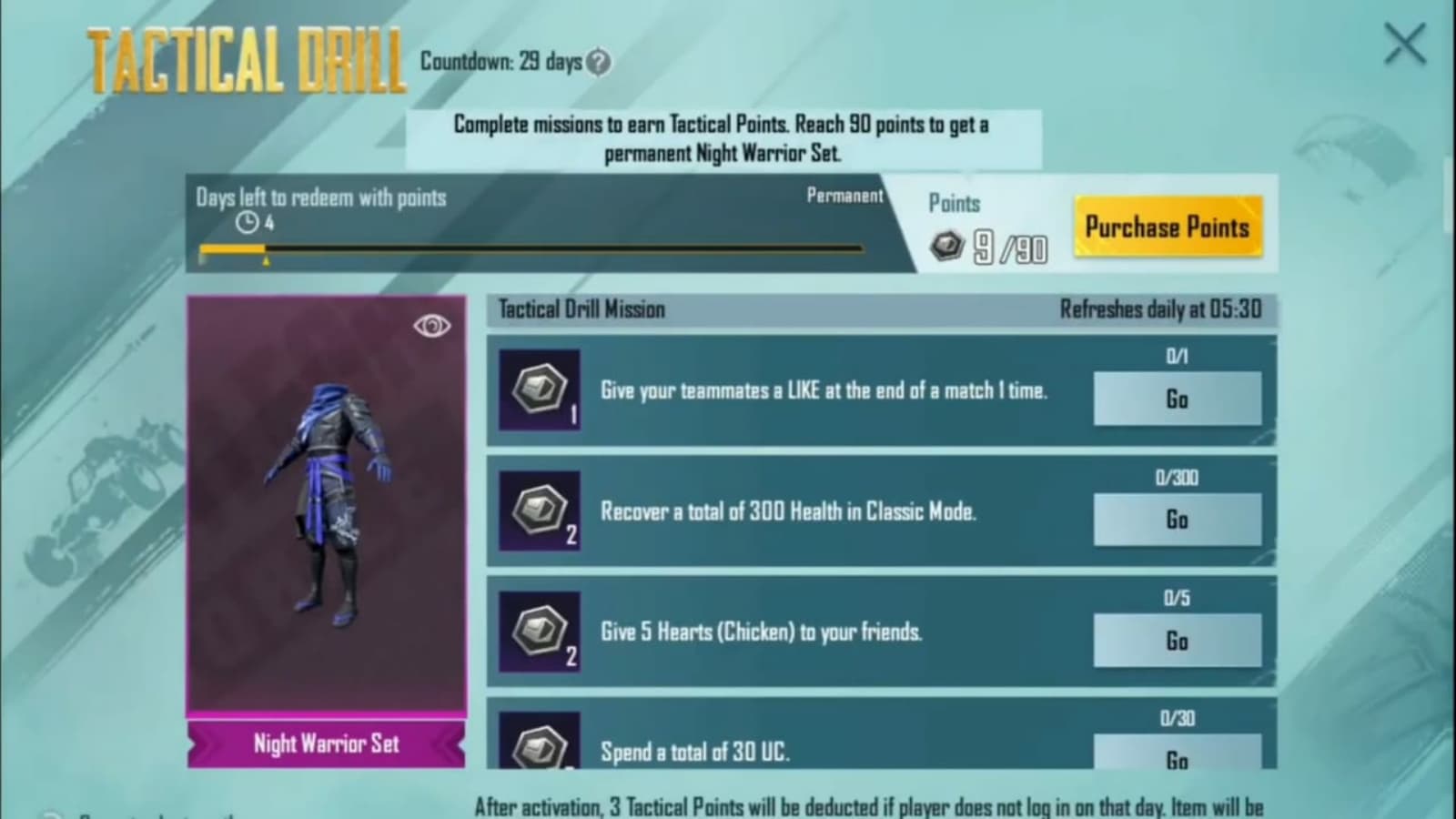 Give your teammates a like one time after the end of the match
Travel 5,000 metres while operating a vehicle
Recover a total of 300 health in Classic mode
Finish in the Top 5 once in the classic mode
Spend a total of 30 UC
Finish within the Top 10 15 times in Classic mode this week
Missions for the free AKM skin in BGMI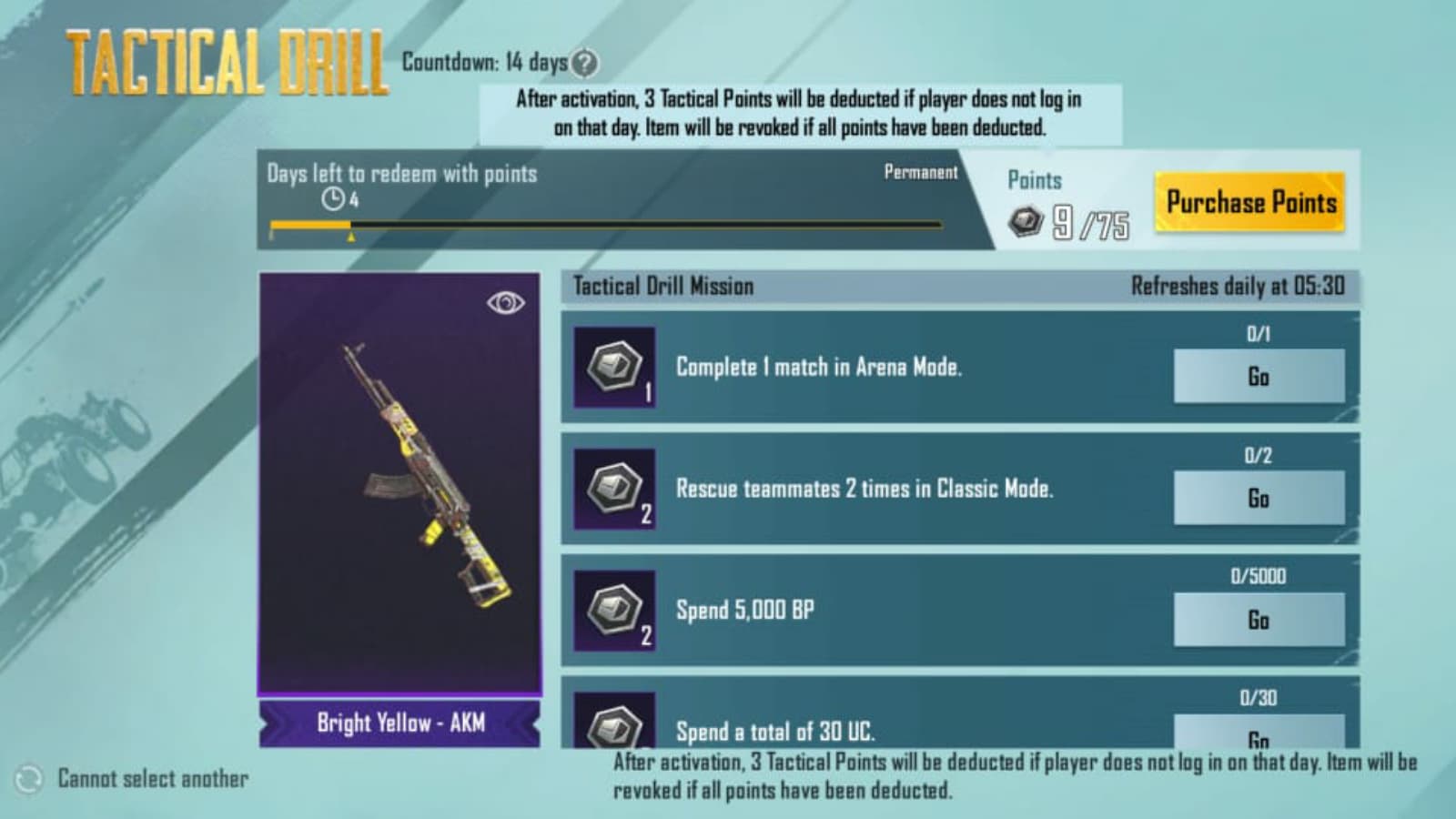 Complete 1 match in Arena mode.
Spend 5,000 BP
Rescue teammates 2 times in classic mode
Complete 3 matches in classic mode
Spend a total of 30 UC
Win 5 matches in Classic mode this week
Missions for the free headgear in BGMI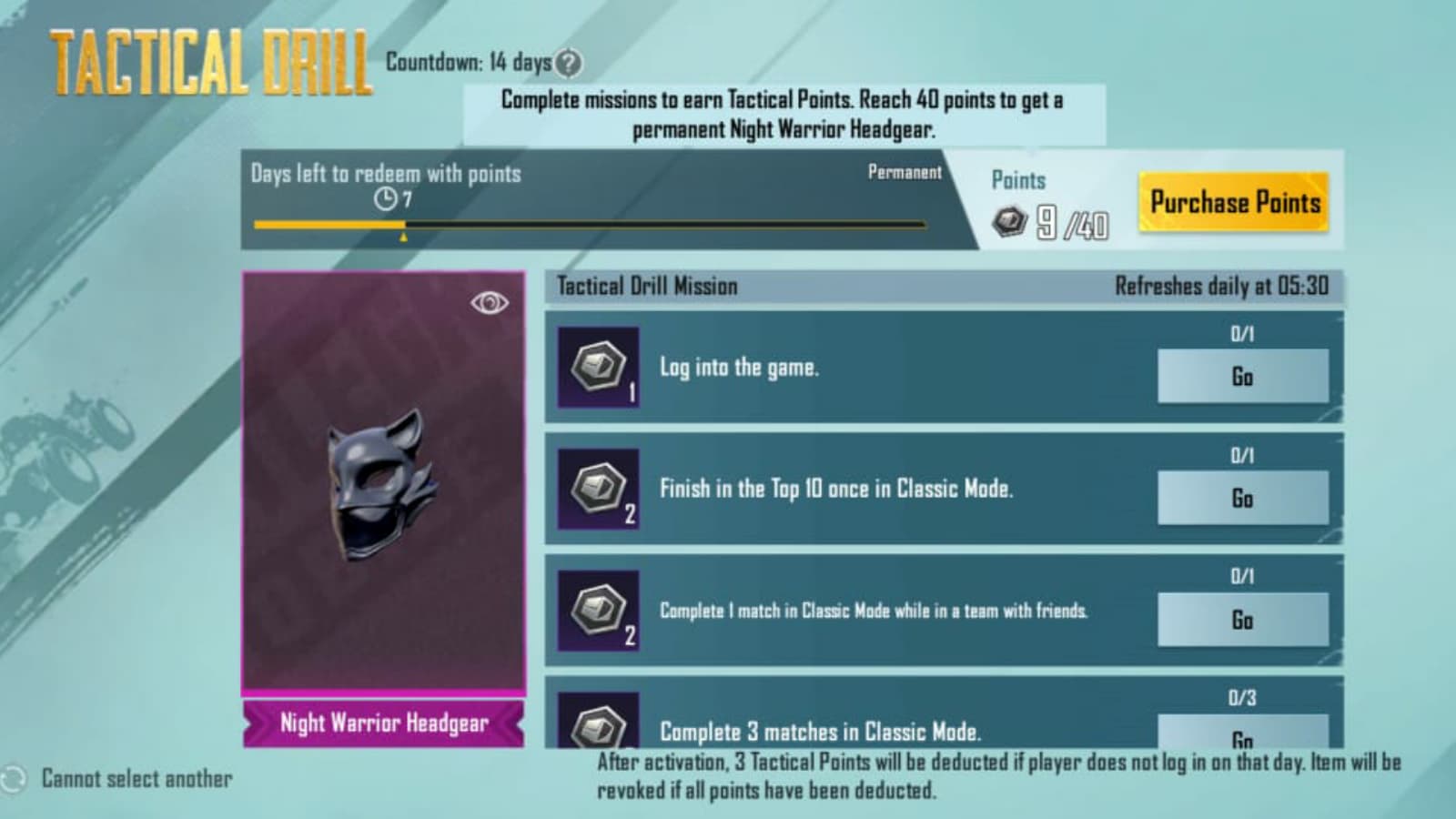 Log into the game
Finish in the Top 10 once in Classic mode
Complete 1 match in classic mode while in a team with friends
Complete 3 matches in classic mode.
Spend a total of 300 minutes in the game this week
The Tactical Drill Event BGMI is going to end on 17th July,2021. We recommend the players to collect the reward before the event finishes. You can download the game from here and enjoy the rewards.
Also Read: Battleground Mobile India: Best Tips and tricks to hit accurate headshots in BGMI