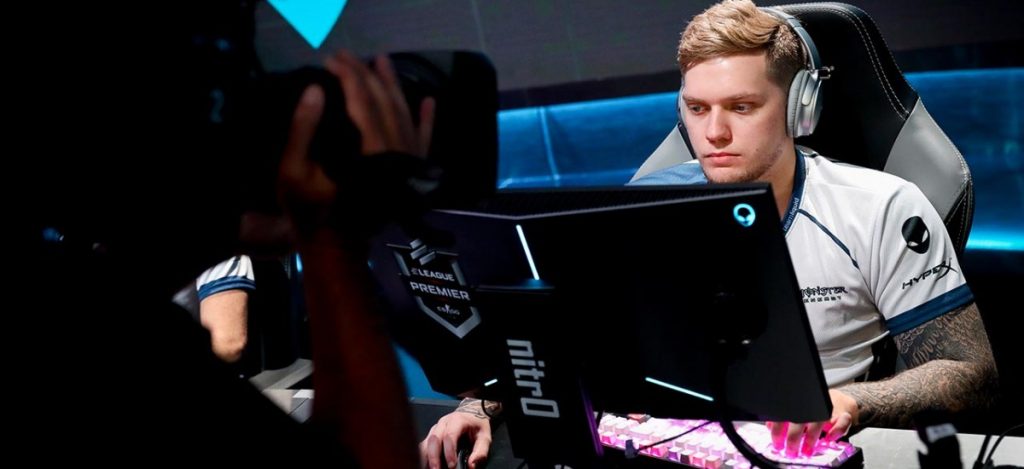 Team Liquid made the head lines last few days when news started to drop over the future of their CS-GO team, when Jared 'dekay' Lewis, a prominent journalist came up with a report of signing a 19 year old North American prodigy, Triumph rifler Grim.
It was also announced that Nitr0 would step down from the roster after a 5 and half year stint with Team Liquid.
Nitr0 in Liquid:
During his stint in the Team Liquid CS:GO roster, Nitr0 led them to multiple tournament wins last year, including iBUYPOWER Masters IV, IEM Sydney, DreamHack Masters Dallas, ESL Pro League Season 9 finals, and ESL Cologne, which helped Team Liquid win the Intel Grand Slam Season 2 and won its $1 million prize.
His tenure with the team lasted 1299 official maps, and his versatility and consistency helped him, and Team Liquid lift six big event trophies.
During his stint in Liquid, Nitr0 has played multiple roles during his time with them.
He joined Team Liquid CS:GO roster in January 2015 as an entry fragger, but really helped the team when he became the in-game leader in 2017 and became their main AWPer in 2018.
It was announced earlier this year that Nitr0 had stepped down from the IGL role and has the successor as Stewie2k.
With difficult performances throughout the year, change was expected when reports of NAF-FLY being benched surfaced online and with the player break ending, this news came about.
About grim:
Grim has been, by far the most promising prospect that is not in a top team in 2020, averaging a 1.31 rating since the start of the year.
The most successful period for Grim career came in recent months where he impressed upon with strong showings against the likes of MIBR, Evil Geniuses, and 100 Thieves in BLAST Premier Showdown and cs_summit 6.
Liquid co ceo:
Liquid co-CEO, Steve Arhancet, has confirmed that changes are afoot in the organisation's Counter-Strike team. In a video posted on Twitter, Mr Arhancet addressed the recent reports surrounding the team, saying that "we will be making changes to the roster".
On a Wednesday morning stream, Liquid coach Eric "⁠adreN⁠" Hoag responded to inquiries about the team.
When asked about what role the 19-year-old would fill on Liquid, adreN mentioned that Grim would "get most of the spots he was already playing", occupying "pretty much the same role he was in on his previous team".
He later said that the team had not put in any practice hours with Grim as yet.
In a brief Twitter post on Tuesday evening, Nitr0 all but confirmed that he is about to leave the team, writing: "Until next time, friends."
In a comment to Rush B Media, Liquid confirmed that Grim will be a starting member of the team's Roster in their upcoming DreamHack Open Summer appearance, which is set to start from Aug 8.
Going in to Dreamhack Open Summer, Team Liquid will have the following roster:

Jonathan "⁠EliGE⁠" Jablonowski
Russel "⁠Twistzz⁠" Van Dulken
Keith "⁠NAF⁠" Markovic
Jake "⁠Stewie2K⁠" Yip
Michael "⁠Grim⁠" Wince
Eric "⁠adreN⁠" Hoag (coach)