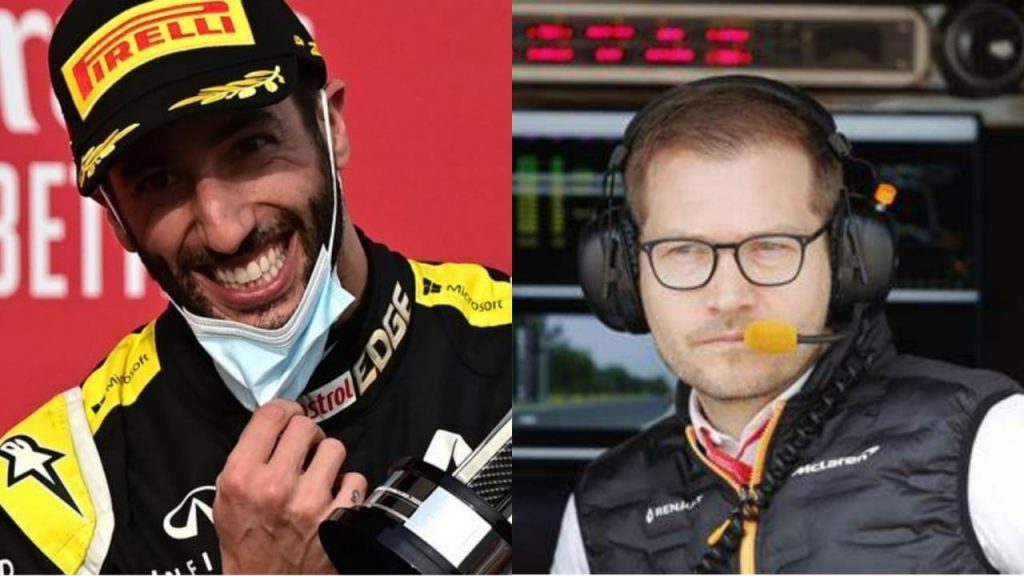 After not an entirely productive power engine partnerships with Renault and Honda, McLaren shifts its attention to Mercedes for the job. Team Principal Andreas Seidl justifies his satisfaction with the Mercedes power backed McLaren's MCL 35M car. He also opened up about the team's experience in shifting power unit suppliers has prepared them for the current task.  
With Mercedes also linked with Racing Point, there is clarity why McLaren wanted to undergo this partnership as well. Seeing as the Woking-based outfit produced some excellent results last season, it only bodes well for the team going into 2021. McLaren certainly would focus on delivering the best possible cars for their drivers, Daniel Ricciardo and Lando Norris. Even with a Renault power unit, McLaren gave good competition to Mercedes and Red Bull.
Andreas Seidl on Mercedes Power unit at McLaren
Seidl elaborated and said, "It's obviously a big task switching to the Mercedes power unit for next year. But I have to say I'm very happy with the progress we're seeing there."
"I would say the car build is going along very well. The relationship, together with the guys from Brixworth, from Mercedes, has started also on a very good basis."
"There's a very good dialogue and technical exchange, so I'm very happy with that."
Seidl continued, "I would say we're on target, no red lights there at the moment but thanks to a lot of power unit changes also recently at McLaren, we have quite some experience also within the team to do that.
"How good we manage to do that, we will only see next year once we go testing."
Having said that it is all up to McLaren to see how they perform with new drivers and now, with a newly inspired beast. How far do you think McLaren will go? Will they be able to improve their position in the 2021 season? Or is the road going downtown for the English Camp? 
Also Read: Carlos Sainz and I had the Perfect Combination says Lando Norris