Tencent put all the speculations regarding the participation of an Indian team at PUBG Mobile Global Championship 2021 to rest as it has officially announced an special invitation to an Indian team that will be competing directly at Grand Finals.
PUBG Mobile Global Championship 2021 will be the second iteration of PUBG Mobile's most prestigious tournament. PMGC 2021 will be the culminating point of all tournaments of the game that took place this year. This year, Tencent as kept a whopping prize pool of 6 million (45 Crores approx) which as of now, is the highest prize pool ever kept for PUBG Mobile Esports. The announcement of the special invite to Indian team has brought happiness to otherwise gloomy faces of Indian PUBG Mobile Esports fans.
Indian team to participate at PUBG Mobile Global Championship 2021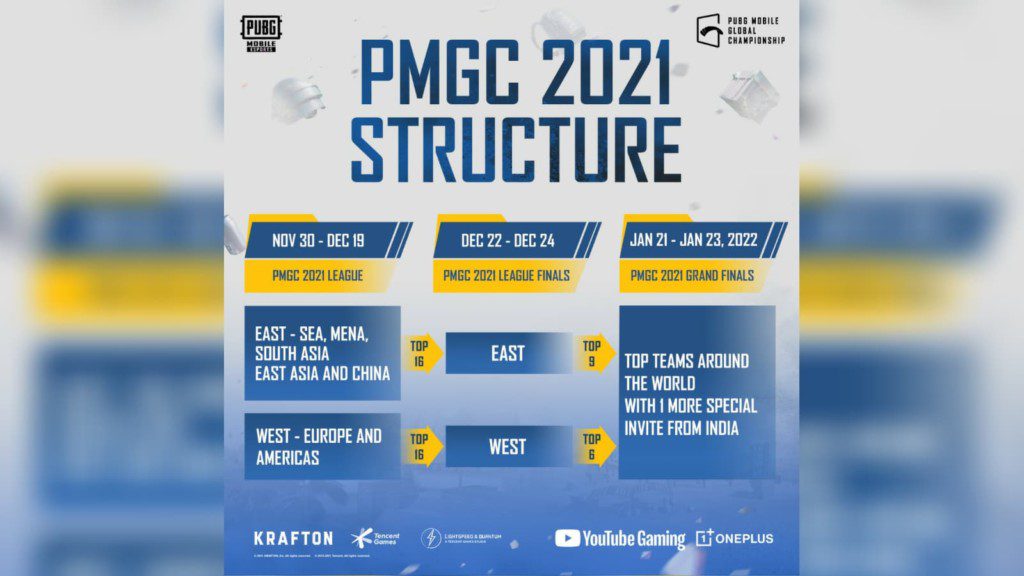 PUBG Mobile Global Championship 2021 is going to be conducted at two stages- League Stage and Grand Finals. The league stage which is divided into Eastern and Western division is going to commence from today i.e. 30th November. A total of 40 teams are going to compete at the League stage which got qualified from PMGC points and regional championships.
Related: List of things that can lead to permanent account ban in PUBG New State
Out of the 40 teams from Eastern and Western league, top sixteen teams from both the leagues will proceed towards the finals of league stage which is going to kick start from December 22nd and wrap up by 24th December. The invitation of Indian team was only revealed yesterday when Tencent announced that the special invitation is from India.
After the conclusion of League stage finals, top 9 teams from Eastern division and top 6 teams from Western division will head towards the finals beginning at 22nd January. With the addition of Indian team, the total teams that are going to participate at the finals goes up up to sixteen. These sixteen teams will battle for the champions title which will be revealed on 23rd January,2022.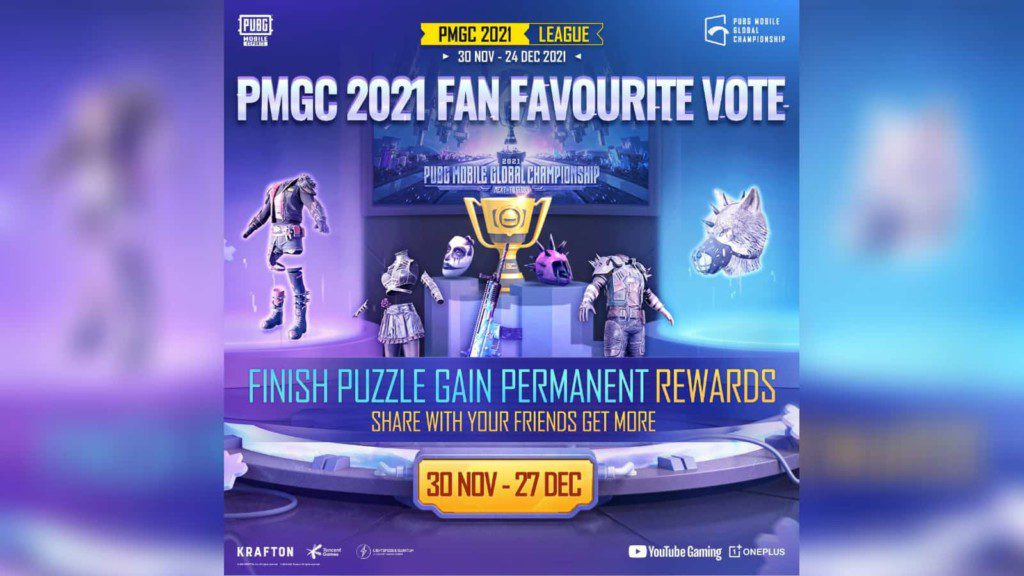 The participation of Indian team was uncertain until yesterday as PUBG Mobile has been banned in India. The country was last seen participating at an international tournament of PUBG Mobile in 2020 (PMWL East:2020) where OR Esports bagged the second position. Tencent has not announced the name of the special invite, although fans are assuming that the BGIS 2021 Champion will be given the slot.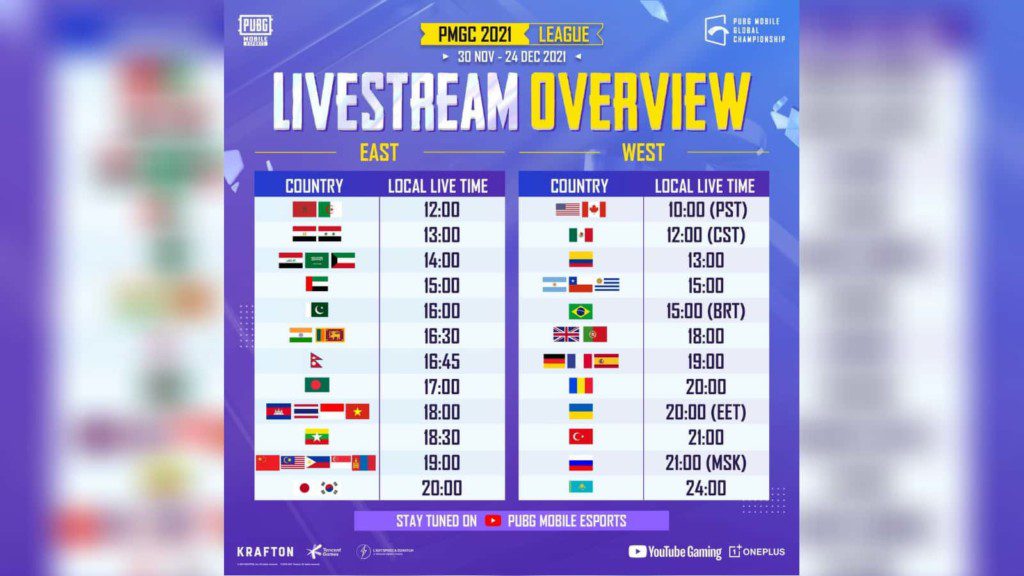 At the league stage of Eastern division, teams from China, SEA, SA, MENA and East Asia will be seen participating. From the Western division, teams from Americas and Europe will take part. Fans can catch the action of PUBG Mobile Global Championship 2021 live at the official youtube channel of PUBG Mobile Esports at 4:30 PM IST.
Also Read: Six Two Eight crowned the champions of Peacekeeper Elite League Season 4