21-time grand slam champion Rafael Nadal has had a dream start to the 2022 season so far but things turned about a few days back when he got injured in the semifinal of the Indian Wells Masters. Despite winning the semifinal match against Carlos Alcaraz, Nadal injured his ribs but still decided to play the final where he lost to Taylor Fritz in straight sets.
His unbeaten streak has also come to an end and to make things worse, Nadal is out of action for a few weeks. He confirmed on reaching Spain that he has suffered a stress fracture of his rib and will be out of action for about 4-6 weeks.
Rafael Nadal's doctor, Dr. Angel Ruiz Cotorro, spoke about Rafa's recovery process and revealed that their first line of action will be to remove the pain. He added that the team will look to shorten the recovery time but reinstated that 4-6 weeks is logical.
"We're going to adapt the work in function of the pain," he told RadiogacetaRNE. "For now, the priority is to remove the pain. Once the pain's removed we'll be working as much as we can. With this in mind and the evolution it has, we'll see if we can shorten the time… although the 4-6 weeks is quite logical."
Dr. Cotorro talks about Rafael Nadal's resilience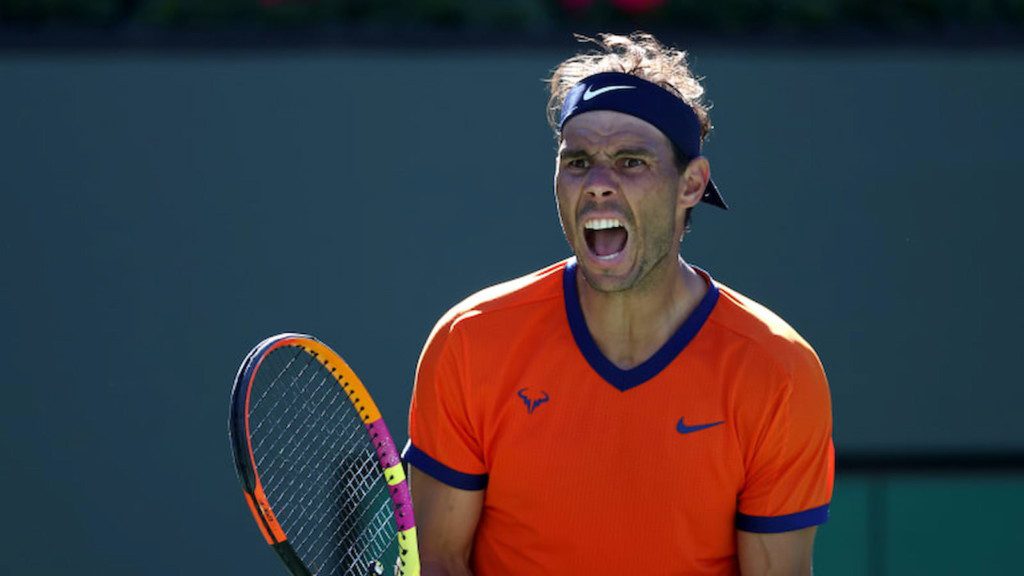 Dr. Cotorro said that the injury comes from time and this year, he didn't receive any ailment for the same until in the third set against Carlos Alcaraz at Indian Wells.
 "It is an injury that comes from time. The ailment comes from the beginning of the year. He has not presented any ailment until the third set of the Indian Wells semifinals," he said.
He also spoke about Nadal's resilience and revealed that despite the chest pains which bothered him a lot, he decided against opting out of the final. "In the Indian Wells final, he didn't play undercover, he endured the pain well. It bothered him a lot, but he didn't think about leaving the final," he said.
Nadal has pulled out of the Monte Carlo Masters and will also miss the Barcelona Open. After that, he could make a comeback at Madrid and Rome before playing the French Open.
Also read: "To hear the words from her, it means a lot," Iga Swiatek shares her feelings on being praised by her predecessor Ashleigh Barty