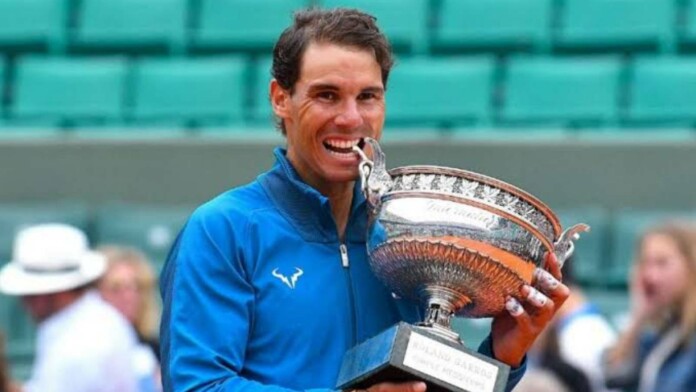 Rafael Nadal will defend his title at the French Open this year, as he gears up to win his 14th major in Paris. The Spaniard enters the tournament as the sheer favorite, having won the Barcelona Open and the Rome Masters in lead-up to Roland Garros. Last year, Nadal defeated the Serbian, Novak Djokovic in straight sets in the finals to lift his 13th French Open title.
Alex Corretja, French Open 1998 and 2001 runner-up believes that Rafael Nadal is still the favorite to claim the title in Paris. The Spaniard believes that the likes of Dominic Thiem, Novak Djokovic, and other top ranked players can challenge him, but expects Nadal to reign supreme.
"Yes, there are guys out there who can [catch Nadal]," he said. "There is Novak [Djokovic] of course, there is [Dominic] Thiem, there is [Stefanos] Tsitsipas, there is [Alexander] Zverev, there is [Diego] Schwartzman – all whom can play well," said Corretja. "Of course we see others like [Matteo] Berrettini, Casper Ruud, these guys can stay with Rafa but I'm just not sure they can over five sets," he added.
It is in Rafael Nadal's hands more than anybody else: Alex Corretja
Alex Corretja believes out of the several players who can challenge Rafael Nadal in Paris, Dominic Thiem can give the Spaniard a run for his money. "If Thiem is well, then he is probably the one that Rafa can suffer the most against on clay because of the styles of games. He has got a good forehand, a good backhand, a good serve – he doesn't need to go so far back to hit his backhand," said the former player.
"It is in Rafael Nadal's hands more than anybody else," he added. The French Open will have night sessions for the first time in it's history, which is expected to change the dynamic of the tournament.
"It can create problems for players a little bit if matches go long into the night because matches will finish late, conditions will be totally different – it is the same in different Slams we know – but here especially the clay will be so wet," said Corretja.
Also Read: Can Novak Djokovic finally stop Rafael Nadal at French Open 2021?