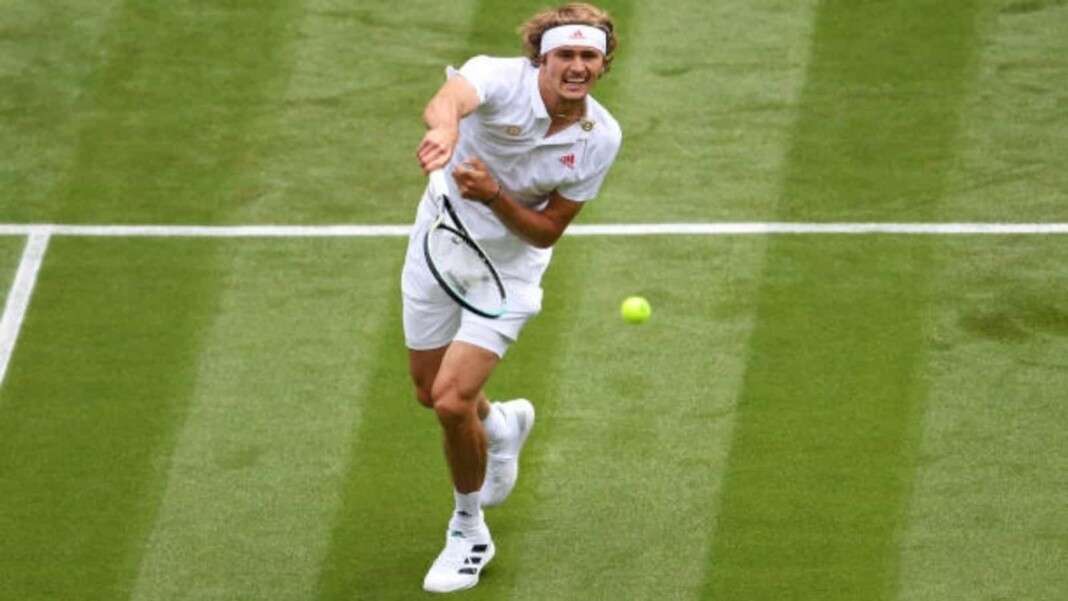 World No.5 Alexander Zverev started his Wimbledon 2021 campaign in style as he didn't break much sweat in his first round win against Dutch qualifier Tallon Griekspoor. Zverev won in straight sets comfortably 6-3,6-4,6-1 under a closed roof on Court No.1.
Zverev was right on the money from the beginning as he blasted winners and moved across the court very well. His serve, which is under scrutiny most of the times, was near about perfect with a few hiccups in between. He tried serve and volley at times and was solid on the baseline too.
He was quick to break in the opening set and consolidated it perfectly on serve. He soon ran away with the set 6-3. Zverev had all the momentum going into the second set but Griekspoor was showing his worth. He was giving Zverev hard times in some rallies and served very well, contrary to the first set. But one bad service game cost him has Zverev took the decisive break and won the second set 6-4.
The third set had Zverev's name written all over it. He was hitting winners left, right and center and showed the Dutch qualifier why he is one of the best players in the world currently. He broke Griekspoor multiple times and ran away with the set 6-1.
Zverev predicts the outcome of England vs Germany Euro match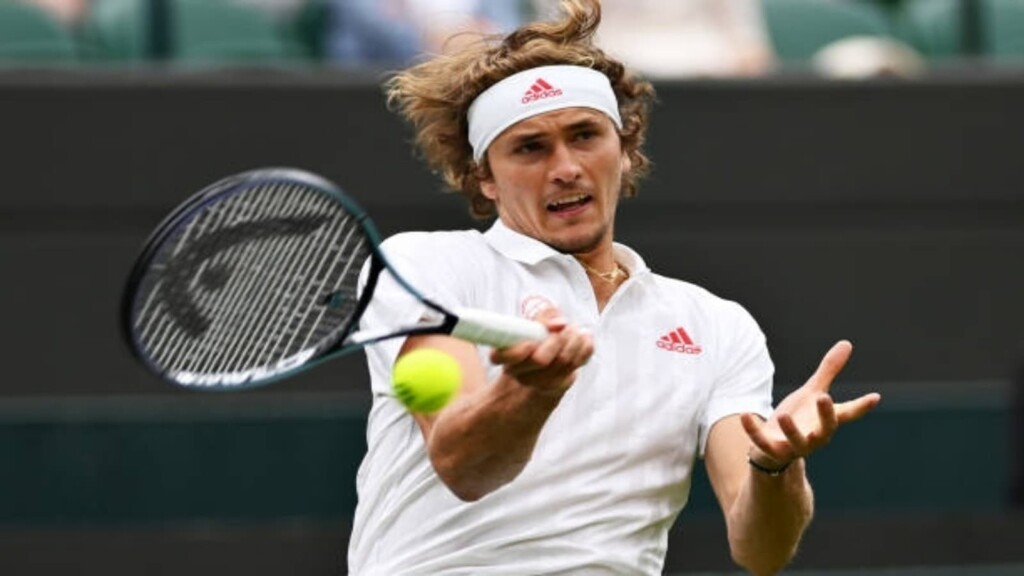 In the post match interview, Sascha Zverev shared how happy he was to see a packed crowd at Court 1 after almost 18 months. "It's great to see that everything is slowly getting back to normal," he said.
"I'm seeing a lot of people here, seeing people without a mask. The moment I walked down on the court, I felt very happy to see everybody here. A lot of people around the world have been struggling since the past 18 months and the most important thing is at this time it goes smoothly the next two weeks and I hope we can go back to normal and hopefully live a great life and Thank You for coming out and supporting me."
Due to rains, play was suspended for the roof to be closed. Zverev shared his thoughts on that and joked about Andy Murray's statements on the same yesterday.
He said: "I felt comfortable on the court while the roof was closing. I saw the Andy Murray interview where he said 'coming to the toilet', just the No.1 and that stuff, I'll leave that to Andy, he's more loved for that kind of stuff but yeah, it's great we have a roof on Court 1 as well. Wimbledon is such a historic place and they keep on improving. They try to make it better for the players, better for the public and that's why everybody loves this tournament since 150000 years or whatever."
In Euro 2020 tonight, England and Germany will lock horns in the Round of 16. Zverev, a German is a big football fan and was asked whom will he be supporting. "I'm gonna give an answer to which I will be booed off the court and I'm never gonna play here again[laughs]… I just hope it goes to penalties. We'll see later," he concluded.
Also read: Who has hit the most aces in tennis?