Alexander Zverev will be one of the favourites for the title this year at the Wimbledon Championships 2021 when he takes the court in his first round game.
Zverev has had a good season so far winning the 2021 Acapulco Open and later the 2021 Madrid Masters. He also made it till the semi-finals at the French Open 2021 and the quarter-finals of the 2021 Australian Open. With the 3rd Grand Slam of the season nearing, he will be looking to have another go to win his maiden Grand Slam.
Zverev made his Grass debut for the season at the ATP Halle Open 2021 where he lost to eventual champion Ugo Humbert in the 2nd round. Despite not having much success on Grass earlier, he has developed massively over the past 2 seasons and will certainly be looking to make it to his 2nd Grand Slam finals and win it this time.
Alexander Zverev will avoid Novak Djokovic and Stefanos Tsitsipas till the finals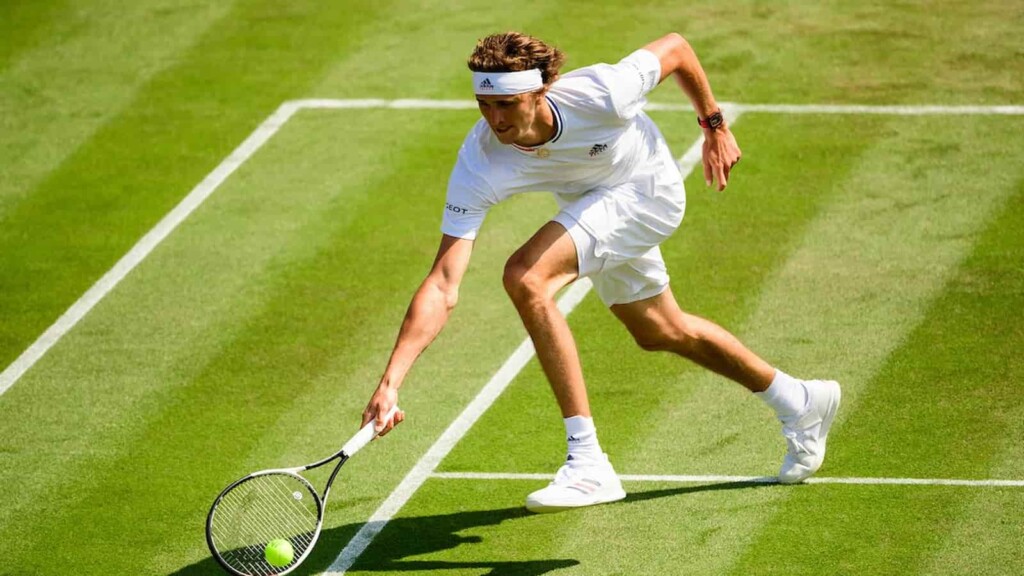 Alexander Zverev has been drawn into the bottom half and will not meet the top-seeded Novak Djokovic or his French Open semi-final opponent Stefanos Tsitsipas who denied him a chance to make it to the finals.
Zverev will begin his campaign against Tallon Griekspoor. He will be the favourite for the clash and can expect Tennys Sandgren as his 2nd round opponent. In the 3rd round he will most probably be up against Taylor Fritz who can be a tricky opponent for him. His biggest challenge will be in the 4th round when he can meet either of Felix Auger-Aliassime, Nick Kyrigos or Ugo Humbert.
Alexander's Potential Path to the 2021 Wimbledon title
First Round – Tallon Griekspoor
Second Round- Tennys Sandgren
Third Round – Taylor Fritz
Fourth Round – Felix Auger-Aliassime/Nick Kyrgios/Ugo Humbert
Quarter-Finals – Matteo Berrettini/Casper Ruud
Semi-Finals – Daniil Medvedev/Roger Federer
Finals – Novak Djokovic/ Stefanos Tsitsipas
In the quarter-finals he is most likely to meet Matteo Berrettini or Casper Ruud, both of who are in great form this season. The semi-finals will again be another tricky affair for Zverev as he can meet either World No. 2 Daniil Medvedev or 8-time champion Roger Federer.
If he's able to make it to his 2nd Grand Slam finals, he will be either up against World No. 4 Stefanos Tsitsipas or the World No. 1 Novak Djokovic who is the defending champion from the past 2 years and can claim a hattrick of titles at the Grand Slam.
It will not be an easy journey for Zverev but he certainly has the potential to go the distance.
Also Read: REVEALED! Stefanos Tsitsipas's potential path to claim his maiden Grand Slam title at the Wimbledon 2021