Alexander Zverev reaches the 4th round at the Wimbledon for the second time after he defeated Taylor Fritz 6-7(7), 6-4, 6-3 7-6(4) in the third round at the Wimbledon 2021.
Zverev dropped the set for the first time this week at Wimbledon and probably had his toughest match so far but managed to prevail making a strong comeback to win the match in 2 hours and 38 minutes.
Zverev appreciates his battle with Fritz in the 3rd round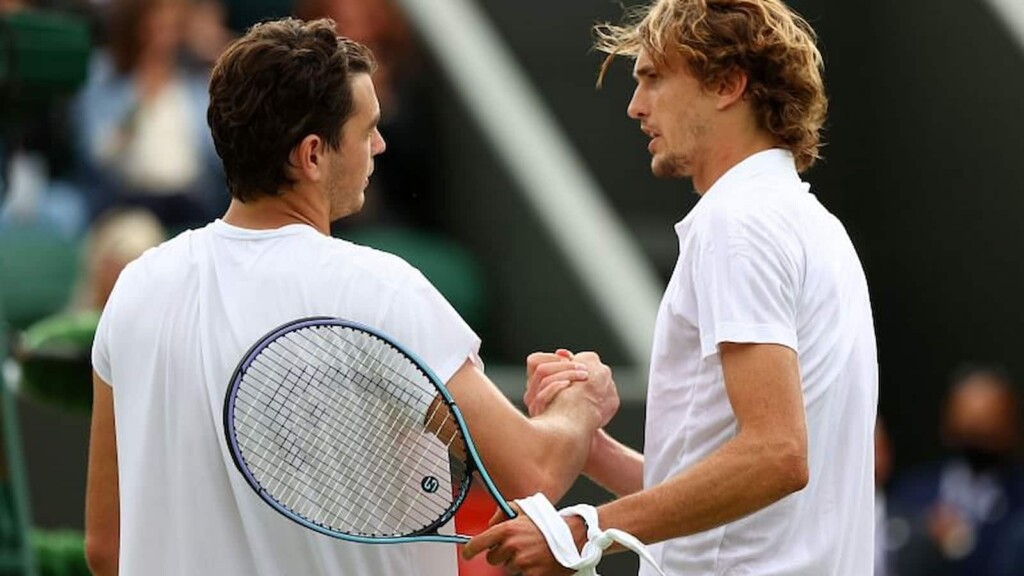 Taylor Fritz had a crazy week in Wimbledon this year. He had a knee surgery 3 weeks prior to the Championships started but still managed to reach the 3rd round, a result not many expected.
"It was probably not the best match I played at this tournament just feeling wise how comfortable I was, but I found a way to win and that's the most important thing. At the end of the day Taylor is a great player, everybody, I think is surprised he is playing so well and came back so early after the surgery he had.
"I got to give credits to him, he played a very good match. I thought his tactic was very clear and he had a game plan which he was following. He made it very difficult for me but I am happy that I made it till the 4th round."
Zverev talks about his Olympics dreams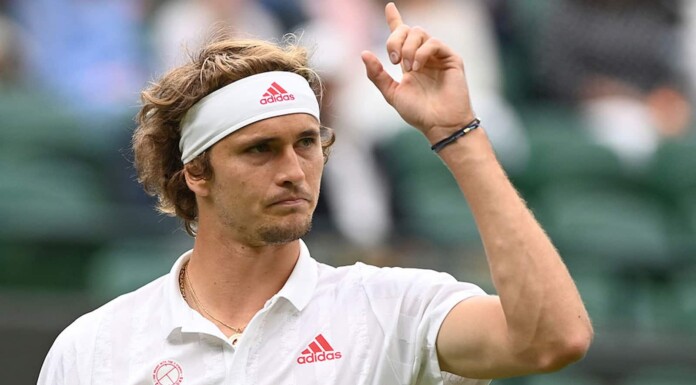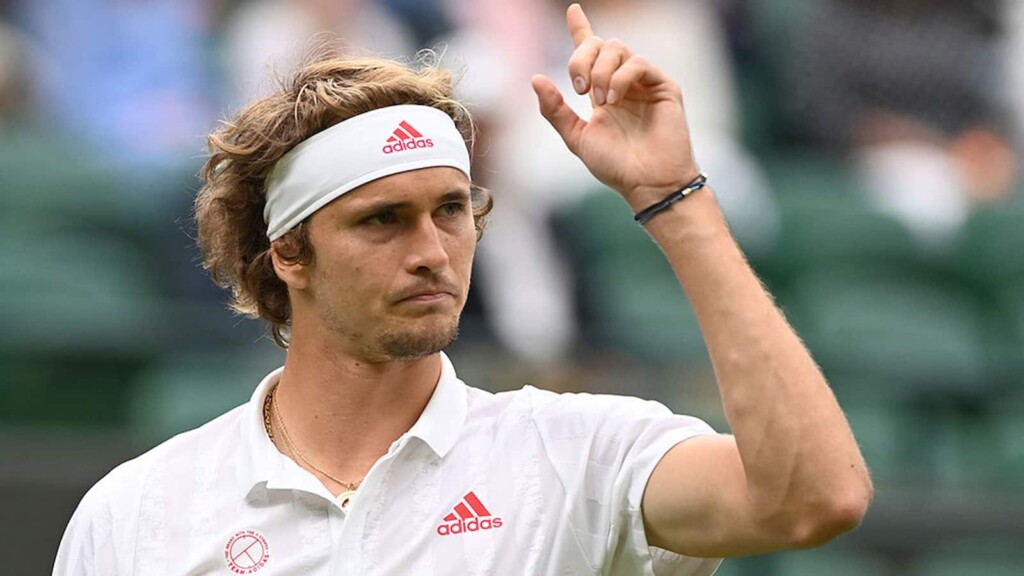 Alexander was drafted into the German contingent for the 2020 Tokyo Olympics where he will be playing both the Singles and Doubles event trying to win a medal for his country.
"It's going to be very special moment for me. I was supposed to go to Rio in 2016 but unfortunately I had to stay in Florida. It's my first Olympics, I hope I have many more to come. I am very excited, it's my first time in Japan, it's a place I have never been to so that's gonna be exciting for me as well.
"Of course with the Covdi-19 virus, it's very different. The rules will be very different from normal Olympics Games, but I am excited for it. I am excited to play for my country, I am excited to present my country there and I am going to do everything to win medals there." said Zverev about his plans for the Olympics amidst the Covid-19 situation.
Alexander Zverev explains why the Big-3 are dominant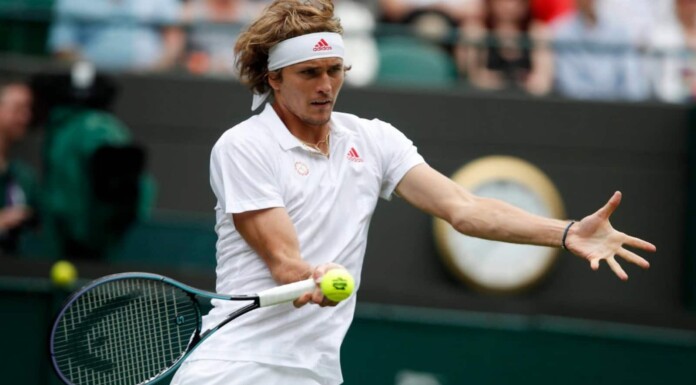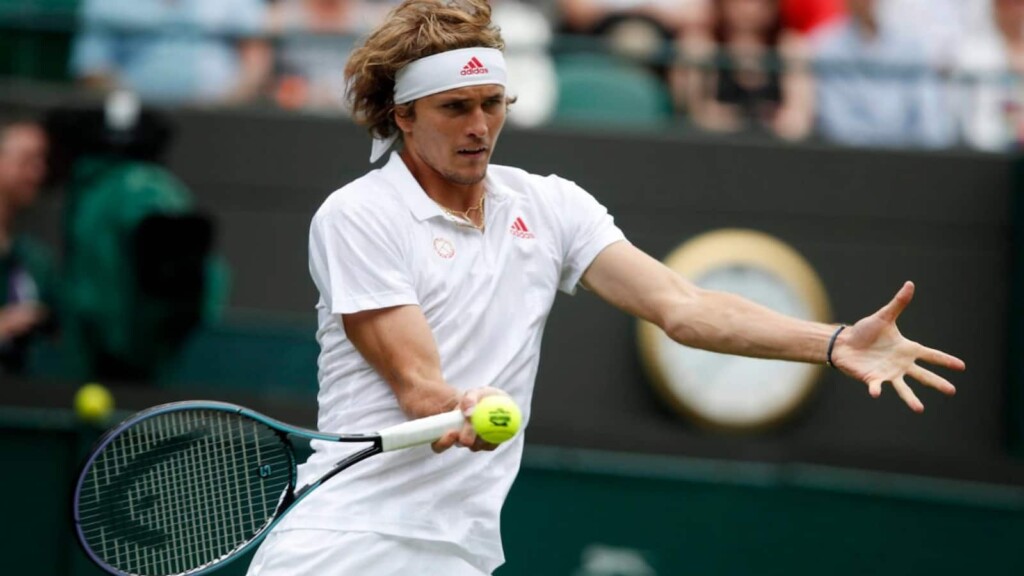 Zverev was asked whether he thinks experience matters to win the Grand Slams to which he promptly replied and explained why the Big-3, the trio of Roger Federer, Rafael Nadal and Novak Djokovic have been able to win so many Grand Slams.
"I think it's very important. That's why the Big-3 have been so dominant in Grand Slam. I think the young guys, this year have been quite dominant at the Masters and other events but still at the Slams, Novak has come through both in Australia and Roland Garros. So, I think experience plays a big part. Knowing how to manage time, knowing how to manage your matches is a big part of it.
"It was something I needed to learn in the beginning of my career and I remember where lot of people where criticising me for being this guy that was playing extremely well at big tournaments but never at Slams. I hope I have changed my position on that a little but the main goal is still to win it.
"Lot of guys are still very hungry, lot of guys are still very passionate and I think a lot of people are looking forward to the second week and looking forward to playing the best which obviously includes Novak and other guys as well." concluded Zverev as took questions in German.
Alexander Zverev will now be up against Felix Auger-Aliassime in the 4th round on Monday, 5th July.
Also Read: "I don't think I am playing because Djokovic is doing well": Roger Federer after his 3rd round win at Wimbledon 2021