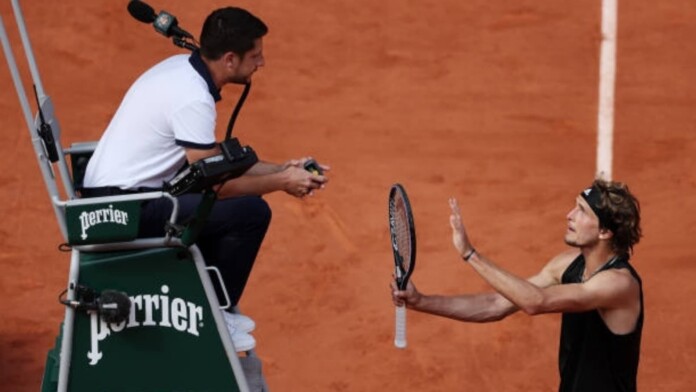 In a dramatic semifinal match at French Open 2021 against Stefanos Tsitsipas, Alexander Zverev lost his cool in the third set after the chair umpire overruled a baseline call and handed the point to Tsitsipas without replaying it.
At 3-5, 15-15 down in the third set, Tsitsipas hit a big forehand which landed on Zverev's baseline but the lines judge called it out. The chair umpire came down and overruled the decision after taking a look at the mark. But what snapped Zverev was he gave the point to Tsitsipas because Zverev had hit the ball in the net.
An angry Zverev argued that he hit the ball in the net because the call was made before he hit the ball. But the umpire didn't budge and Zverev continued with his rant towards the supervisors. He then came to the umpire's chair and had a prolonged discussion with him before yelling out swear words. "That's a bull*&%$ &*%$ing decsion. How is that possible?," he yelled.
But the chair umpire was adamant in his decision and didn't overturn it. Eventually it didn't matter because Sascha won the set 6-4.
Tsitsipas a set away from his maiden grand slam final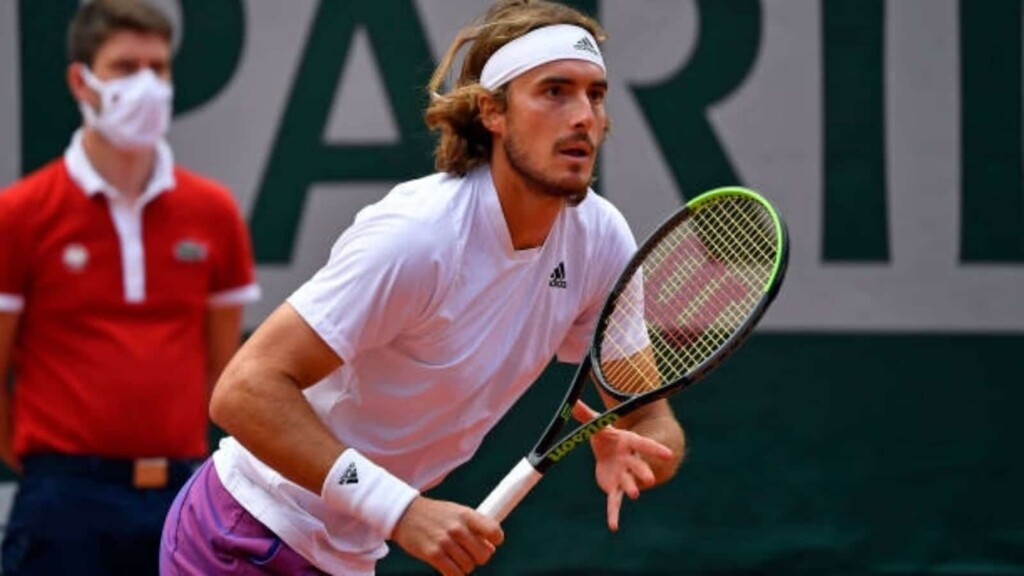 Stefanos Tsitsipas won the opening two sets comfortably. Both the players looked very nervous at the start and were playing very defensive tennis. Especially Tsitsipas, he seemed to have a plan of not hitting winners and just making Zverev move.
It worked perfectly for him as he won the opening two sets 6-3,6-3. He played a tad more aggressive in the third set, and hence made a lot of errors, giving Zverev the set 4-6. If Tsitsipas manages to win the match, it will be his first Major final and he will face either Novak Djokovic or Rafael Nadal on Sunday.
Also read: 'Ljubicic was surprised by my easy ball striking earlier this week in Halle': Roger Federer