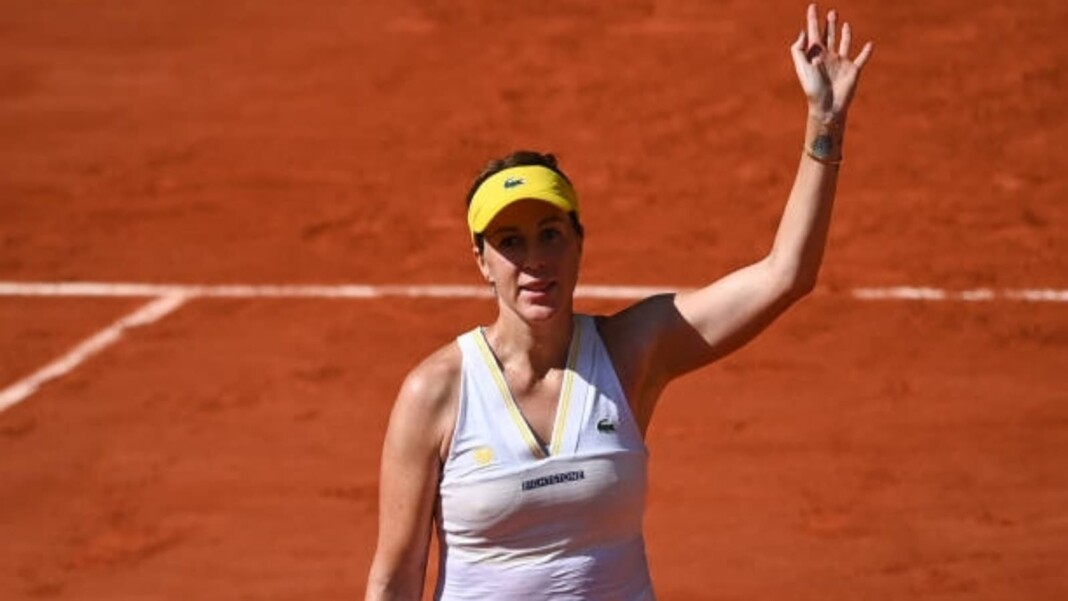 Anastasia Pavlyuchenkova did not have a fairytale ending to her French Open 2021 campaign, as she was defeated in the finals by Barbora Krejcikova in a three set encounter. However, it was an incredible performance from the Russian who waited 15 years to reach her first Grandslam final.
Anastasia Pavlyuchenkova revealed that she spoke with a psychologist prior to the Madrid Open, which has helped her improve her game. "I started with a psychologist before Madrid. I said to myself that I wanted to improve everything in my thing and make everything 100%. She helps me to be myself on and off the court, that helps a lot," the Russian added.
Anastasia Pavlyuchenkova had an injury on her leg, which she picked up during her match against Aryna Sabalenka. The Russian stated that she played with the pain throughout the tournament, and had problems on her serve.
"My leg ? Well I didn't mention that much, but during the Sabalenka match, I had pain and I don't know how I finished. I had a problem with me knee and then I compensated. The more I play, the worse it is. When I served I had problems," she added.
I believe in my game: Anastasia Pavlyuchenkova
Anastasia Pavlyuchenkova was unfortunate to miss out on her maiden slam at the French Open 2021, as the Russian was edged out by Barbora Krejcikova in the finals. She stated it was a moment of being so close, yet so far in her case.
"I was so close and so far at the same time. I'll continue to play match by match, tournament by tournament. That's how I made for this tournament. I believe in my game, in me and I'm a fighter. What else needed?," she added.
The Russian stated that it was not easy to be a runner-up, however, it was a great achievement for her. "It's never easy to be runner-up but I have to be grateful for those two weeks. Before Madrid, my brother told me at a cafe : 'I believe in you this year'. Honestly for me it's unexpected, semi in Madrid and final here," the Russian continued.
There was drama on the last point, as the chair umpire called the ball out, which Anastasia Pavlyuchenkova thought landed inside the court. "On the match point, the referee was sure it was out. In that case, I know there's no chance to convince the chair umpire, so what can you do?," she added.
Also Read: 'Czech mate' Twitter reacts to Barbora Krejcikova's maiden Grand Slam Victory at the French Open