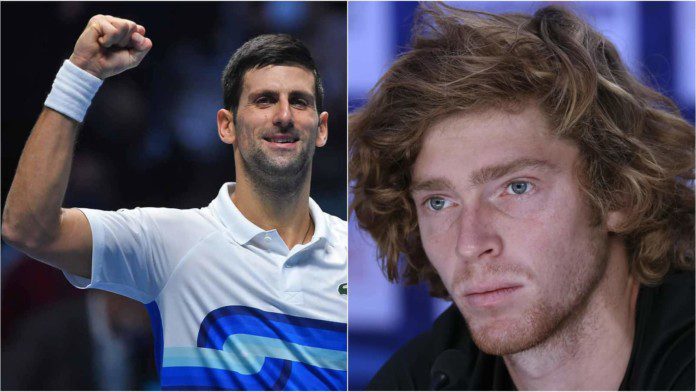 It is no secret that Andrey Rublev has been having difficulties with his mental side of the game and the player has himself admitted to it and is working on it to have better control over it. Rublev's difficulties came to light after Novak Djokovic pointed out how the Russian gets troubled during difficult points.
"He's the kind of player for whom when something goes wrong, it's difficult, he makes a lot of unforced errors," Djokovic had pointed out earlier during the 2021 ATP Finals in Turin this year where he played Rublev for the first time on the Tour. Rublev lost in the round-robin stage while Djokovic lost in the semi-finals of the Year-End Championships.
Rublev recently talked about Novak's assessment after his win at the 2021 Mubadala World Tennis Championship where he defeated former champion, Andy Murray, in the finals of the 3-day exhibition event. "I know that perfectly well and Djokovic is absolutely right on this subject. It always takes time and it's a process of controlling your emotions," said Rublev.  
"In my case, there are times when I control my emotions for five games, but for the next two or three games, I no longer control them. I'm doing better and behaving more consistently compared to last year, but if you compare that with the best players it's not enough, and that's why I always say I need to improve this aspect," added the Russian during his interview with the Arab News.
Andrey Rublev finishes the year with his 2nd best season record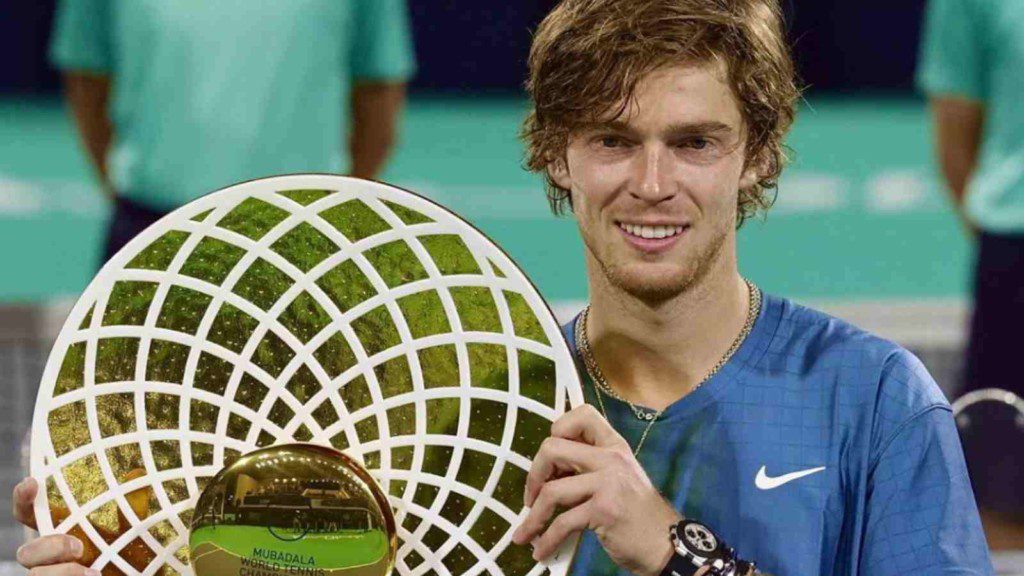 Rublev ends the 2021 season with a solitary title at the 2021 Rotterdam Open, his 8th career title. He also reached 3 more finals at the ATP-1000 Masters tournament in Monte Carlo and Cincinnati but had to settle for the runners-up trophy. He also reached the finals in Halle but lost yet again.
He finishes the season with a 53-23 record across all surfaces, his 2nd career-best tally having gone 54-27 in 2019. His 23 defeats are also the second-lowest in a season since 2015. He also had success for his national team winning the 2021 ATP Cup, the 2021 Davis Cup Finals and also won the Mixed Doubles gold medal at the 2020 Tokyo Olympics held this year.
Also Read: "I deserve to have an Australian Open" Andy Murray talks of missing out on the Grand Slam