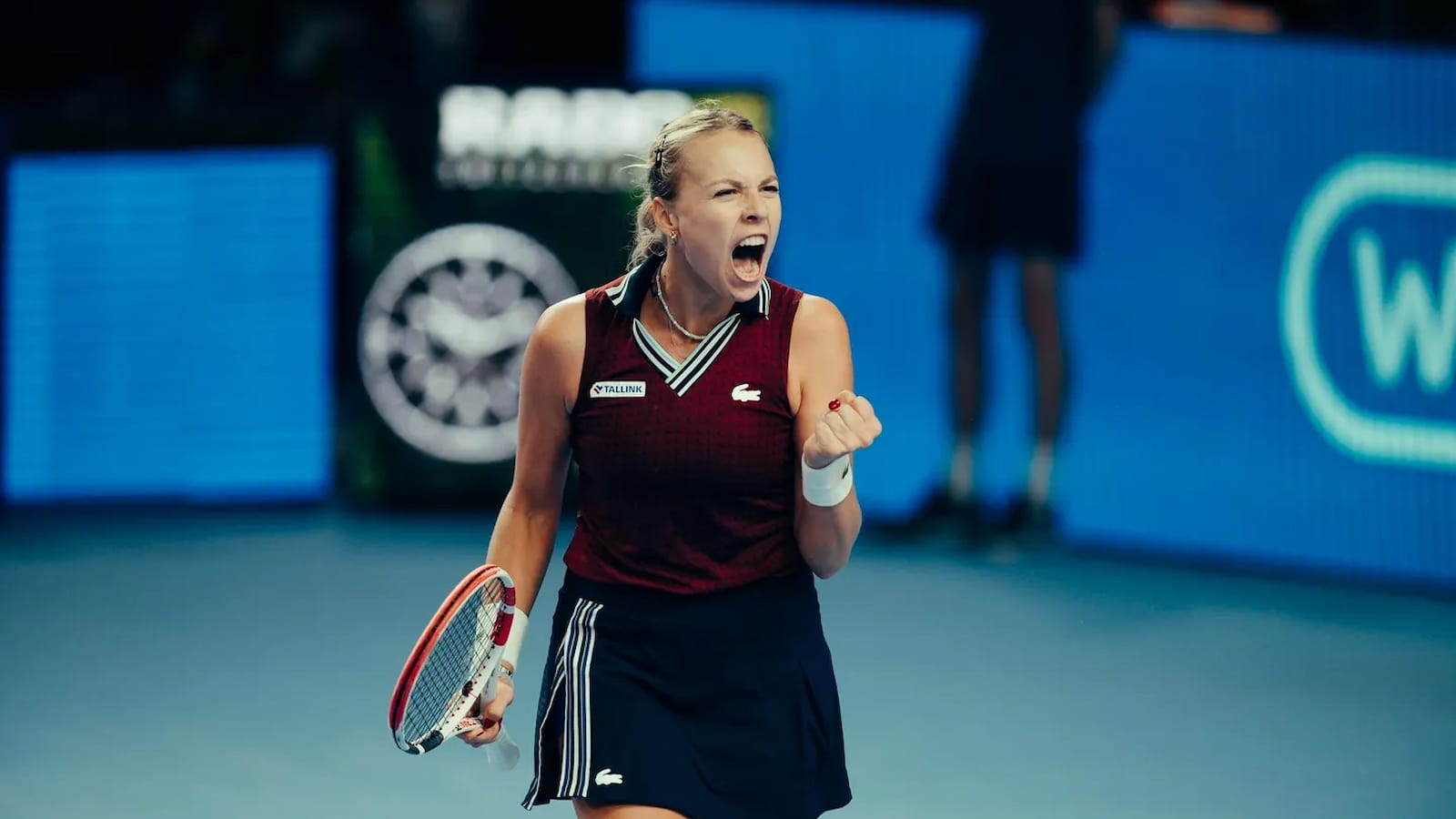 Estonian Anett Kontaveit has had a dream second half of the season. She burst on the scenes like no one else post Cincinnati and won titles in about 2 months to qualify for the year end finale. She started the year as World No. 27 and will finish inside the top 10.
After making it the the final of the Grampians trophy, she made it to the quarterfinals in Doha, where she lost to eventual champion Petra Kvitova and reached the Round of 16 showing in Dubai, where she lost to Sabalenka. She then had a poor clay court stint before making it to the final at Eastbourne.
"I was working so hard and I kept losing to Top 10 players consistently," Kontaveit told WTA Insider. "I felt like I was doing well, I was playing really good tennis, and I was just falling short to these really good players. I'm trying so hard and it's not working against these players, but it's sort of silly because I was losing to these really good players who were playing really good tennis." 
"But I always have this thing where I always want to do better than what I'm doing. At some point I was thinking, 'OK, maybe I'm just not meant to beat them or something.' This demotivating thought went into my head."
After a couple of poor results in North America, Kontaveit decided to bring Dmitry Tursunov, the veteran ATP player who had coached Aryna Sabalenka into the Top 10, on her team. This was probably one of the best decision she made in the hindsight. 
"I wasn't sure if I was doing the right thing for some time," Kontaveit said. "I was a little bit lost, I would say. With Dmitry joining the team, I feel like I'm doing the right thing again. I feel like the direction where I'm heading is right again. It's just brought this new energy and a little bit more self-belief to my game. It taught me how to be a little bit more positive."
'I thought after winning Moscow I'd feel some sort of relief, but it hasn't happened': Kontaveit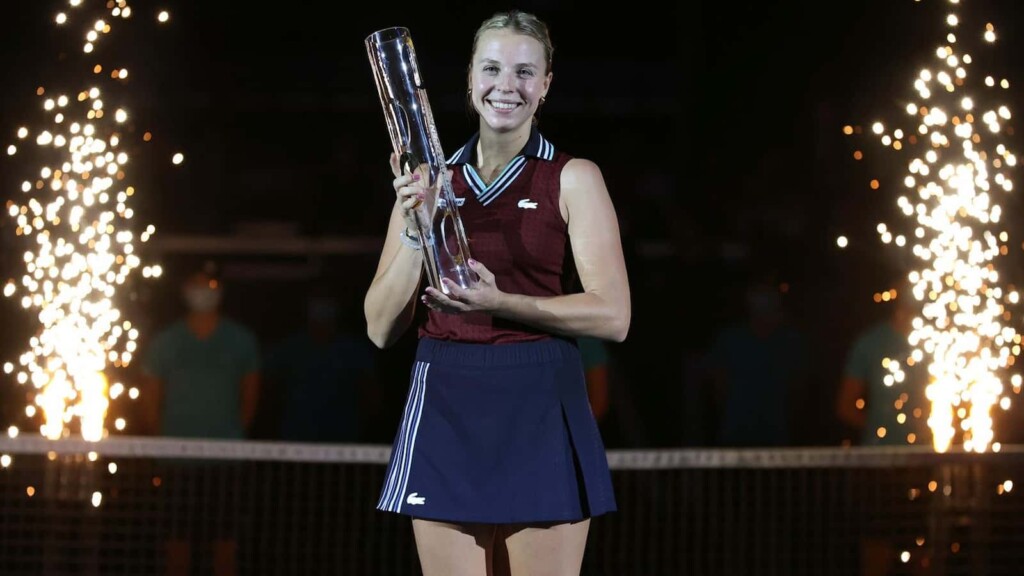 Kontaveit is coming to Guadalajara with back to back titles at Moscow and at the Transylvania Open. She revealed that she thought she'd be relieved after winning Moscow but such was not the case. She added that she's still in the zone and her focus is on the WTA Finals right now.
"I thought after winning Moscow I'd feel some sort of relief. I thought after winning Transylvania, I would feel relaxed. But it hasn't happened. I feel I'm still in the zone of trying to keep doing as well as I can, focusing on the task at hand," she said.
Also read: Aryna Sabalenka, Karolina Pliskova to Paula Badosa, WTA Finals' gala pictures goes viral