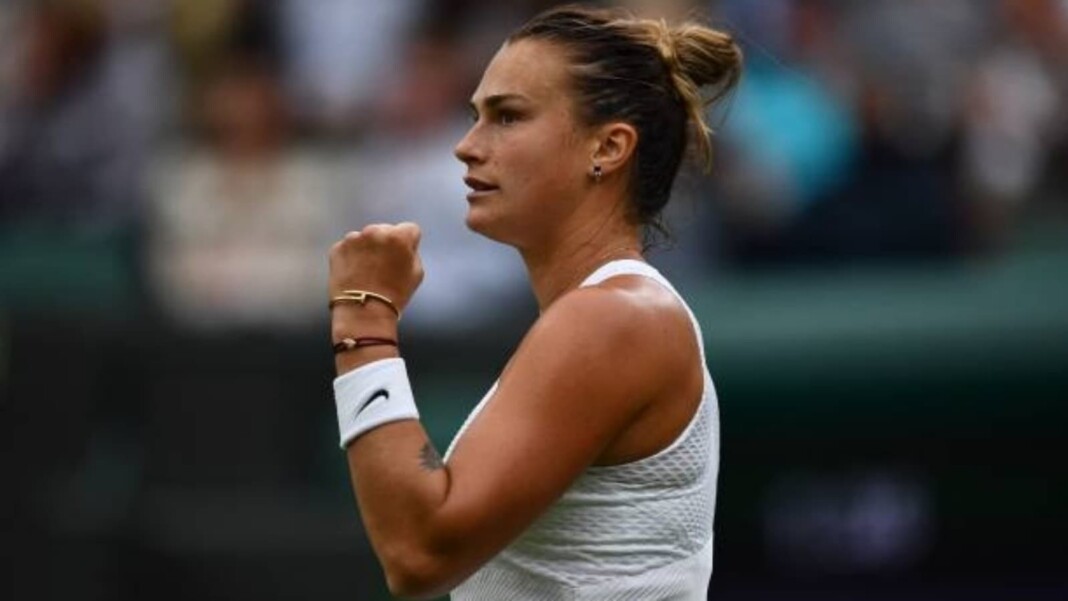 Second seed Aryna Sabalenka got the better of Romanian veteran Monica Niculescu in the first round of Wimbledon 2021. The match was the first of the tournament due to a rain delay where Sabalenka won in straight sets 6-1,6-4.
Sabalenka dominated the majority of the match, getting broken just once and showcased some incredible power game from the baseline. She was clocking serves over 190 km/h and was engaging in shorter rallies.
The world no.4 was very quick off the blocks and didn't let her experienced opponent settle. With he backing of the crowd on Court No.1, she double broke Niculescu and stormed to a 4-0 lead. She eventually won the opening set 6-1 in around 30 minutes.
Sabalenka looked tired in the initial parts of the second set. Her movement seemed restricted and she was hitting a lot of unforced errors on her backhand side. After an exchange of breaks, the Belarussian got the decisive break and closed out the set 6-4.
'I definitely missed this atmosphere': Aryna Sabalenka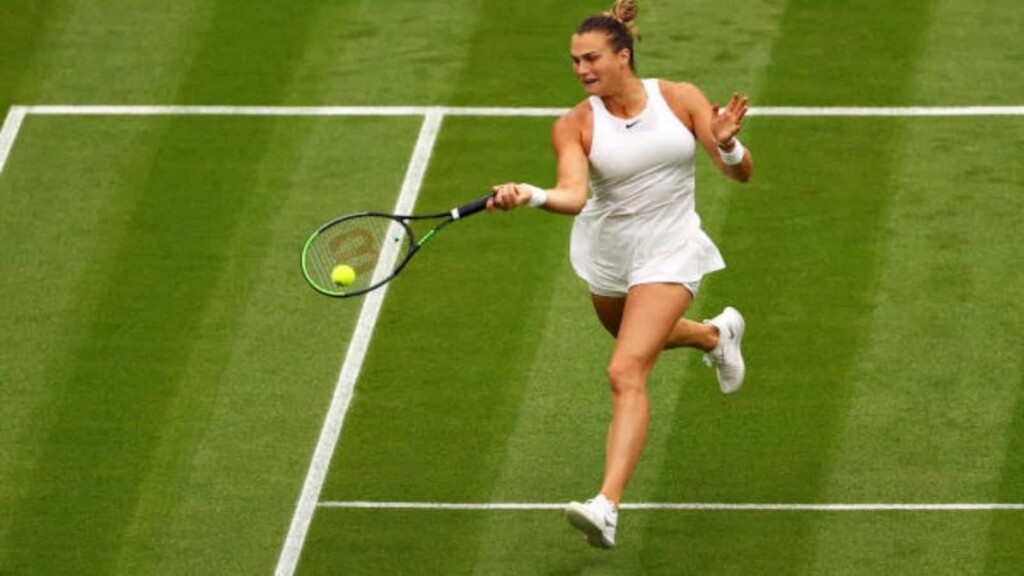 In the on court interview, Sabalenka spoke about how nervous she was to open at Wimbledon and acknowledged Niculescu's amazing game.
She said: "I was a little bit nervous to open this court. I have never played on the centre courts at Wimbledon and I am really happy to be here today. I am really happy with this win and Monica, she's a great player. She is really tough to play against and is a very tricky opponent."
She then thanked the crowd for being on her side. "Guys, thank you so much for supporting me and settling my nerves today. Thank you!"
Sabalenka dipped a bit in the second set. She revealed that she was tired but is happy to finish the game. "I think I got tired a little bit. On these courts, it's important to stay really low so it started getting tougher. I wasn't moving that well but I am really happy that I finished this match with a win."

Finally she spoke about the fans coming at the All England Club. Wimbledon 2021 will see the highest attendance by fans since the tour resumed in 2020. "It's amazing! I can see so many people and I really enjoyed playing today. I definitely missed this atmosphere. Thank you for giving us an opportunity and competing on grass again. It's awesome, Thank you!"
Also read: 'Tennis is something I've done all my life and I want to continue on this journey': Andy Murray