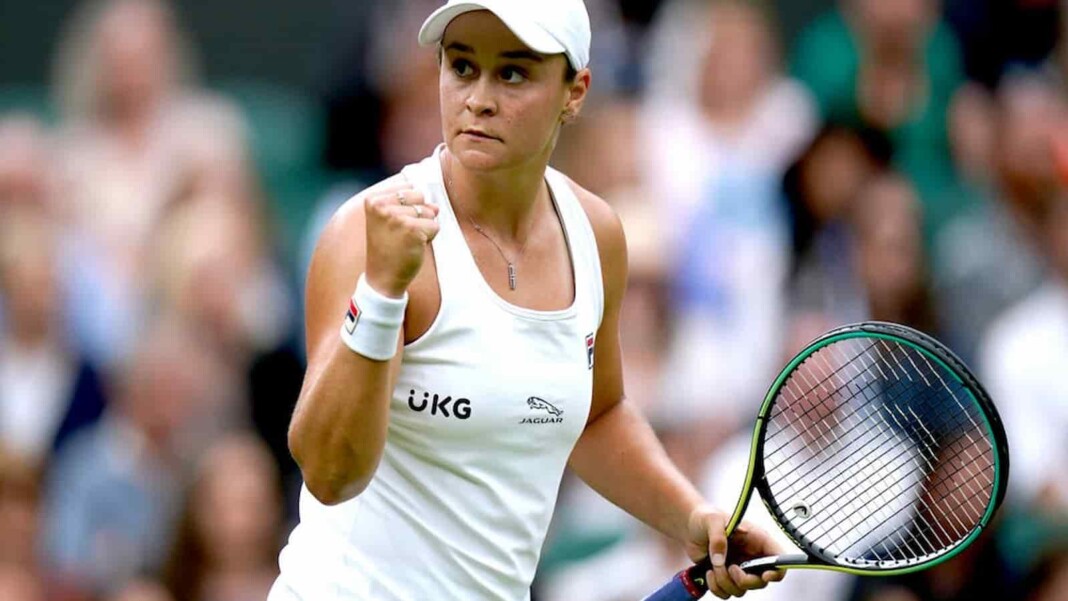 World No.1 Ash Barty produced yet another masterclass on centre court as she beat Czech doubles specialist Katerina Siniakova in straight sets 6-3,7-5. With this win, Barty equaled her best Wimbledon performance. She made it to the Fourth round of the 2019 edition too.
There were doubts over Barty's fitness coming into Wimbledon as he withdrew from Roland Garros due to an injury. But the top seed has shown absolutely no signs of wear all weak and will be the hot contender for the title in a week's time. In this match, she was on song right from the very start. Her movement at the start was fantastic and he troubled Siniakova on the baseline. She got the initial break easily and worked her way to win the set 6-3.
Barty looked in a hurry in wrap up the second set too. Her serve got even better and she managed to get the break and took a 5-4 lead. She was serving for the match but Siniakova spiced things up by breaking her serve. But it was all artificial excitement as Barty broke back and served out the set 7-5.
'I'm very privileged to be in the second week of Wimbledon again': Ash Barty
In the on court interview, Barty revealed that the scoreline might not suggest that, but it was a very tough match and she had to play her best tennis.
She said: "It wasn't going smoothly. It was a hell of a match right from the first point. Krolina brought out an incredible level and it was a lot of fun coming out here. I knew I had to play my best to be able to compete with her today. So yes, am happy to play some good stuff."
Barty will be up against French Open champion Barbora Krejcikova in the Round of 16 on Monday. "Another great challenge. I'm very privileged to be in the second week of Wimbledon again. This is genuinely one of my favorite weeks of the year. To be prolonging my stay is a lot of fun. Barbora is playing some incredible stuff recently and I've never played her before so its going to be a new one."
Barty concluded by addressing the Aussie fans and gave an insight about Euro 2020. She said that she doesn't watch Euros because Aussies aren't playing. "It's better. The English army is at the football and the Australians are not. This is the wrong season for football for us. When the Australians aren't playing, not trying to be rude, but it doesn't interest me. But yeah, certainly nice to hear some Aussie voices."
Also read: Wimbledon 2021: Roger Federer enters the second week of a major for the 69th time, beats Cameron Norrie