World No.1 Ash Barty got the better of Karolina Pliskova on Saturday in the Wimbledon 2021 Final to win her second grand slam title. Barty beat Pliskova in three sets 6-3,6-7(4),6-3 to become the first female Aussie to win Wimbledon.
In the trophy presentation ceremony, Barty acknowledged Pliskova's heroics and congratulated her for an incredible tournament. "This is incredible! I think I have to start with Karolina. Congratulations for a fantastic tournament to you and your team. I love testing myself against you and I'm sure we'll play many many more matches. I want to genuinely thank every single person in this stadium. You have made my dream so special. Thank you so much!"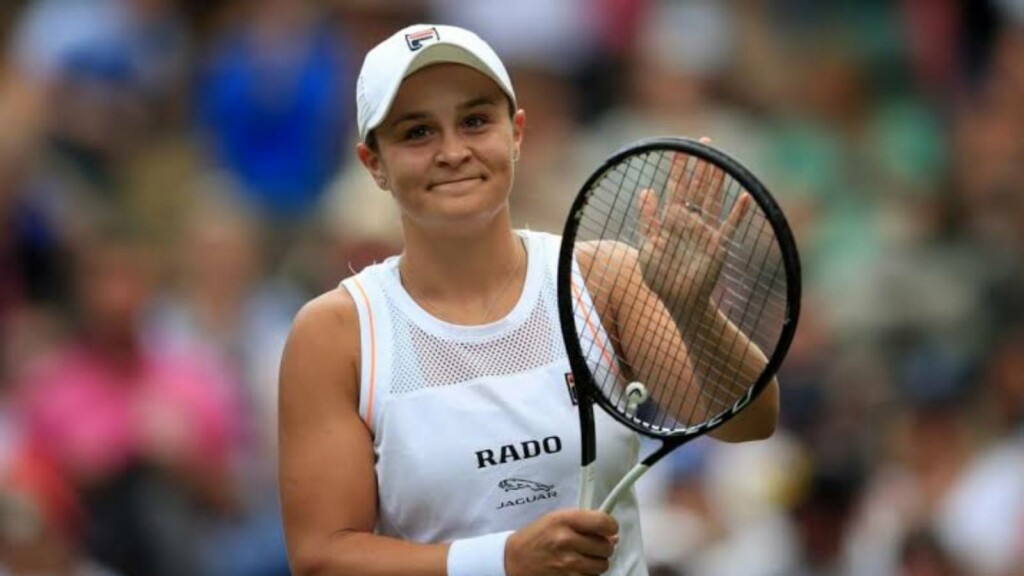 Pliskova staged a comeback in the second set. Barty then revealed what she said to herself before the start of the third. "Just keep fighting," she said. "Karolina is an incredible competitor and she brought out the very best in me. She pushed me right from the start and I knew I had to bring my best level. I am very proud of myself the way I was able to reset and just keep going and hold my nerve in the end."
Barty seemed too overwhelmed by what she has achieved and revealed that she didn't sleep much last night. "I can't remember it….. It took me a long time to realize this dream and being able to live this dream with everyone here, this is better than ever I could imagine… I didn't sleep enough last night, I was thinking of all the 'what ifs' and coming out on this court felt home in a way. To share this with everybody here and my team is incredible."
'I'm so proud of my whole team and I can't wait to be with them soon': Ash Barty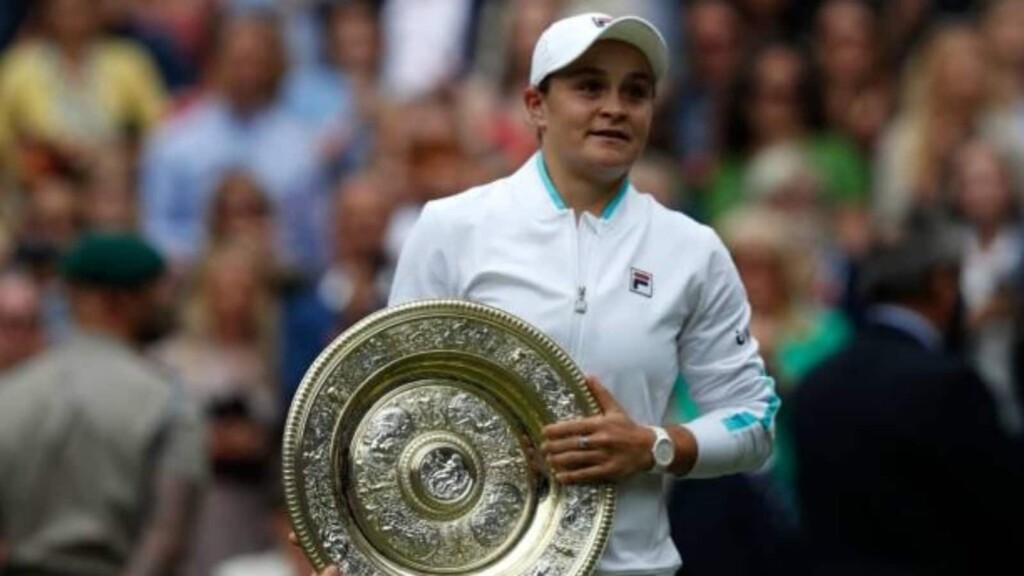 Ash Barty imitated Pat Cash after her win. She went towards her team right after her win and later joked that she should've taken a shortcut. "There was a little bit of a wobbly step there. I probably should've taken the elegant road, but that's okay," she said.
"My team is incredible and is with me for every single step and I can't thank them enough, sacrificing their time and energy into my career and my dreams especially this year. It's challenging for everyone all around the world and for them to be able to travel with me and essentially be away from home for 8-9 months is incredible and I cannot thank them enough. Tyzzer in particular, he's the captain! He is the best at what he does and I'm exceptionally lucky to have him in my team and I love him to death."
It was the 50th anniversary of Evonne Goolagong's maiden Wimbledon triumph and Barty was paying her a tribute by wearing her iconic outfit. "I hope I made Evonne proud," she said holding back tears.
She also addressed her family back home. "I know they are at home watching. I miss them, I love them. I can't wait to get home and be with them in few months time and celebrate."
About the celebrations, she said that she would celebrate her success with the team, "I think we will keep it pretty lowkey. This is an incredible achievement for all of us. I'm so proud of my whole team and I can't wait to be with them soon."
Also read: Wimbledon 2021 Final Women's Singles Coin toss: Who is Britley Senning?