Ashleigh Barty continues her run at the Wimbledon 2021 as she advances into the 3rd round of the Grand Slam for the 3rd time in her career.
Barty was up against Anna Blinkova of Russia and proceeded to defeat her 6-4, 6-3 in an hour and 30 minutes to make it into the 3rd round for 3rd consecutive time as she continues chasing her maiden Wimbledon title and her 2nd Grand Slam title.
Barty not worried with her poor service game today
Barty did not seem at her usual best when it came to her serves. While she did manage to hit 5 aces to Anna's solitary ace, her service was poor with only 53% of her serves going in. She did cover it up with better returns and wins on 2nd serve to topple Anna, winning 77 points to Anna's 63.
"It was not my best serving day, but that happens as well. I just felt I was out of rhythm a little bit, a few technical things were not spot-on but you have some days where you feel like you are 8-foot tall and cannot miss a box on other days, like today you are 3-foot nothing and just getting it over the net is a big battle.
"We just go back to work, it's certainly nothing that will concern me over a longer period. You have those days we just go back to routine we usually would and try to find a way in the next rounds." said Barty about her performance today in the 2nd round.
"All courts are unique and different" says Ashleigh Barty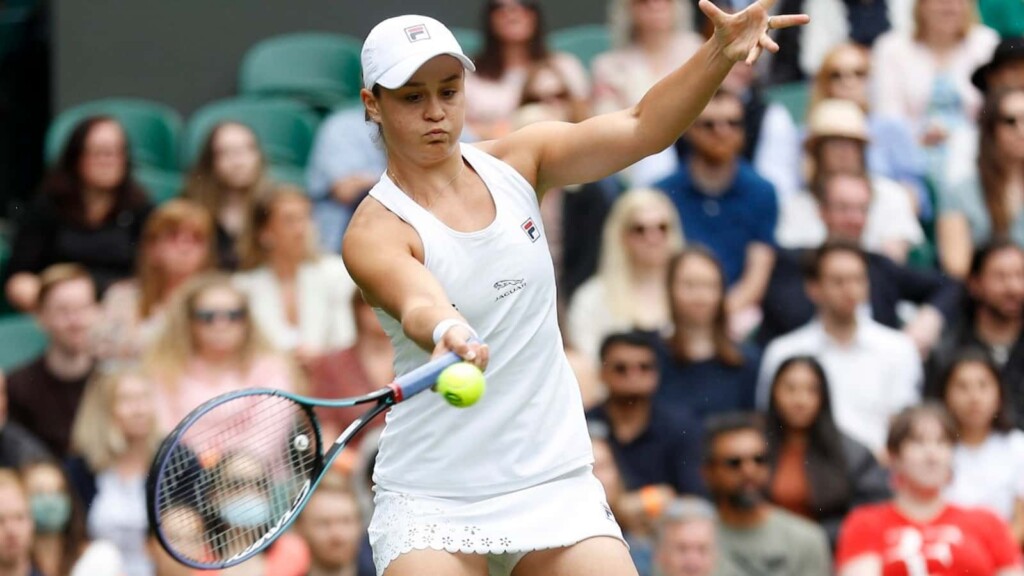 With the Doubles event starting, matches are getting shifted from one court to another. Answering a journalist's question about her reaction if her match is moved from Centre Court, Barty said, "It doesn't bother me. Whichever court I get to play at Wimbledon it's a privilege.
"The courts are all little bit different, all little bit unique, that's natural. Any tournament in the world, each court is a little different and plays out differently, understanding that comes with experience. But if what court i played on bothered me, that would be a big issue for me. I am enjoying all opportunities I get to play on all courts around the world.
"Playing on Centre Court here at Wimbledon is a very special thing and certainly that I don't take for granted." aded Barty about the chance of playing on the Centre Court at the All-England Club.
Ashleigh Barty will now now be playing Katerina Siniakova in the 3rd round of the Wimbledon 2021.
Also Read: Wimbledon 2021: Coco Gauff marks her centre court return with a win over Elena Vesnina