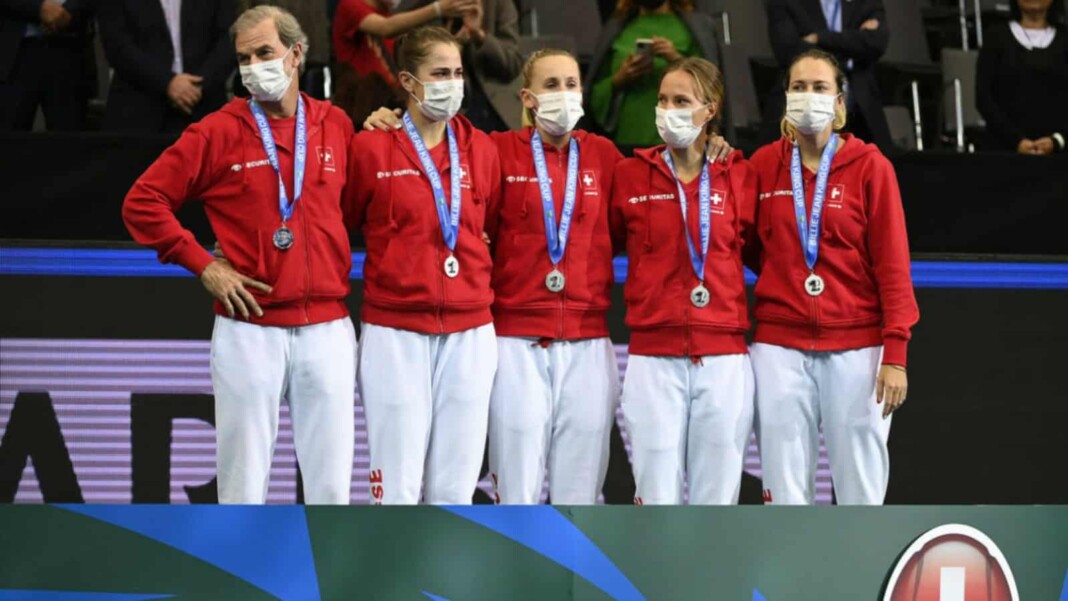 After losing 2-0 to Russia in the Billie Jean King Cup on Saturday in Prague, Team Switzerland voiced disappointment with the way the match played out, particularly the late change of Liudmila Samsonova for top Russian Anastasia Pavlyuchenkova. With a three-set triumph over Belinda Bencic, Samsonova clinched the tie, leaving the Swiss with mixed feelings about the outcome.
After Pavlyuchenkova was evaluated by an independent doctor on-site in Prague and ruled out with patellar tendinitis in her left knee, the decision was done within the regulations, but it left Switzerland wondering why the decision couldn't have been made on Friday, the day before the final.
What is remarkable about the decision, and why Switzerland is upset about it, is that it was the only option for Russia to match Samsonova against Bencic, a player against whom she had a 2-0 record. Because Samsonova was the lower-ranked of the two Russian players in action on Saturday, she would have been drawn to face Jil Teichmann, while Daria Kasatkina would have been drawn to face Bencic, had she been picked during the original nomination (45 minutes or so before the change was made).
Pavlyuchenkova has been dealing with knee troubles all season, and this weekend was no exception. The No. 1 Russian claimed she tried everything she could to play, but she realised in the morning that she wouldn't be able to give it her all.
"I already felt yesterday evening, but I wanted to try my best, and I tried this morning during warmup and I still believed that I could do it, but I just couldn't even serve, so that was the decision," she said.
Veronika Kudermetova confirmed that Pavlyuchenkova decided at the eleventh hour that she would not be able to play. "It happened at the last moment," said Kudermetova. "Because Nastia she felt good, she had a good three matches, very good quality and she wanted to play today because she is the first player in our team, and she tried to warm up and she started to feel the knee and it's worse, she couldn't serve, she couldn't jump.
"Our captain he switched the choice, he switched for Liudmila, it happened on the warmup, it didn't happen yesterday or the day before."
While Team Switzerland believes Pavlyuchenkova was not planning on competing and took advantage of the loophole to acquire the matches she wanted – the Russian squad denies the accusation. In their minds, they had just replaced a player who had been unable to go. The Swiss, on the other hand, presumed they had gone about it improperly.
Belinda Bencic and captain Heinz Guenthardt Express Displeasure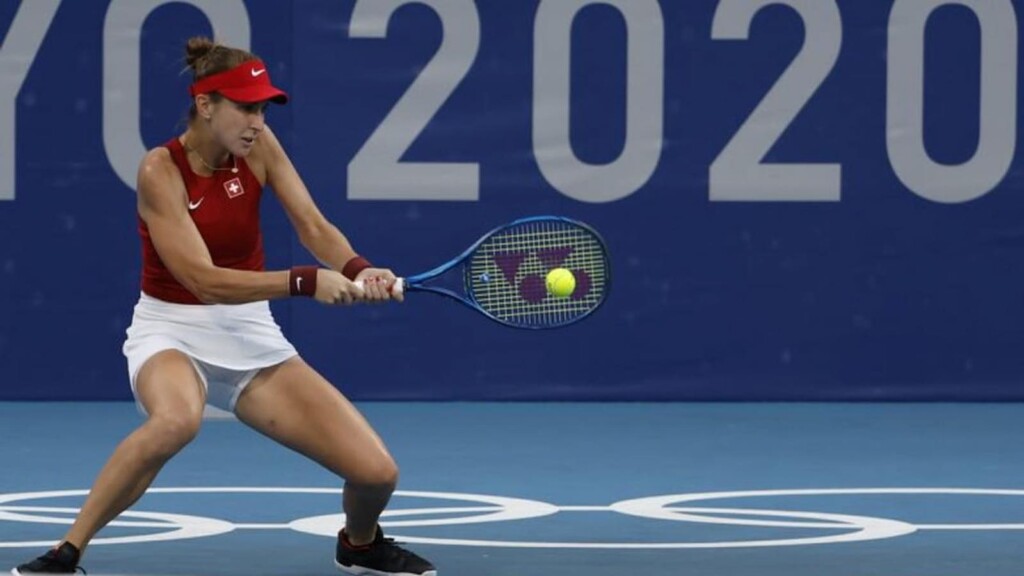 Belinda Bencic didn't talk on the subject for as long as their captain Heinz Guenthardt, but the Swiss star's sentiments at press availability were powerful.
"I think it was ugly, to be honest, and I just think in the end I think the good will win and we will come back and we will win this title," Bencic said. At the opening of the Swiss team news conference, Swiss captain Guenthardt was asked how he felt about the day's events, and it was evident right away that he had a lot on his mind.
"Well it unfolded slightly differently since we were told 15 minutes before the tie started that they switched No.1 player for their No.4 player," he said. "Now I don't want to second-guess it but some people might say that's a smart move, now that's impossible – because either she actually injured herself, that would be unfortunate, or they did it on purpose, which would be cheating."
The Swiss team did not like what they perceived to be a devious ploy by the Russian side, which forced Bencic to spend Friday evening and Saturday preparing to face Pavlyuchenkova before bringing out Samsonova for the game.
"The whole tournament has been held in a very good spirit. Did that throw us off? Yes, it did," Guenthardt said. He went on to praise the play of the Russian team, eventually, saying: "I have to say that they played really, really well – they were absolutely the better team. In the second singles, Samsonova came up with the goods when she needed to.
I thought that Kasatkina played an excellent match – I didn't look at the statistics but she basically gave nothing away. So yes they played extremely well and they absolutely deserved the win because they were on the day the better team."
Also Read: Twitter goes crazy as gravity defying photo of Novak Djokovic goes viral!