Ex-coach Boris Becker once again comes in support Novak Djokovic. The world no.1 often comes under negative spotlight for his actions on and off the court but Becker believes that it is not acceptable that the fans always project Djokovic as the bad guy.
Be it is temper issues on court where he breaks racquet in frustration, gives it back to the crowd or his off court stand like not taking the covid-19 vaccine, Djokovic is time and again projected as evil. But for a change, in the US Open final, he was overwhelmingly supported by the New York crowd as they wanted him to create history and complete the calendar slam.
Djokovic cried his heart out, in between and after the match and described his feelings as "The best he has ever experienced in NYC."
Recently, speaking in a podcast, Becker said that the public and media needs to understand that there are not two, but three amazing players.
"The public and the media have to get used to the fact that there are not just two but three players who have great qualities as players and as individuals," he said. "And it is not acceptable that Djokovic is always the bad guy and Nadal and Federer always the good ones. It is unfair."
'I hope for him and his family that he will finally be treated a little more fairly': Djokovic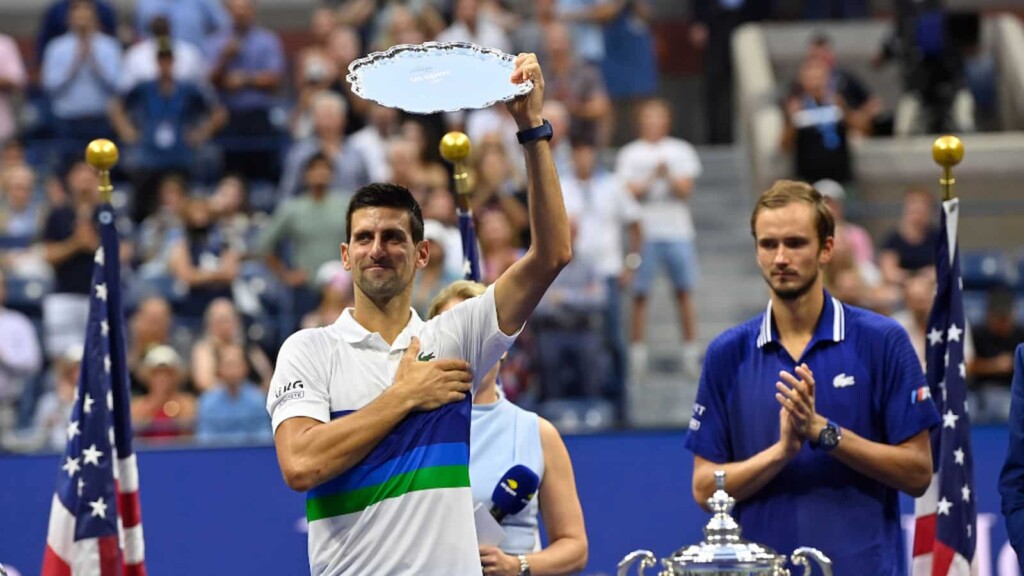 Becker added that Nole's actions often don't get the recognition but he hoped that he will get the respect he deserves in near future.
He said: "Novak often defends other players, it's often swept under the rug and no one really wants to notice it. There is another very nice side. I hope for him and his family that he will finally be treated a little more fairly than he has been so far."
As soon as he landed in Belgrade post US Open, Djokovic headed straight to the practice courts to gear up for the last 2 months of the season. He will most probably be seen at Indian Wells next week.
Also read: 'I dealt with a lot of mental issues during the time of Covid-19 pandemic,' reflects Stefanos Tsitsipas