Scheduled to play at the 2021 Davis Cup representing the Spanish national team who will be defending their title, Carlos Alcaraz, one of the promising members of the team tested positive for the Covid-19 a day prior to the first match the team was scheduled to play in the first round-robin match against Ecuador.
Alcaraz took to his official Instagram handle to convey the sad news. The Spaniard's heroics this season had made him one of the crowd favourites but the team would now have to cope without him as he will quarantine. Pedro Martinez has been roped in as the replacement for Alcaraz and the match is scheduled to go ahead as per schedule.
"I'm sad about the way that I miss such an important and super special tournament for me as the Davis Cup. I was very excited to be able to play and represent my country here in Madrid in front of my people, but sometimes things don't happen as one wants. A lot of encouragement to the whole team. I will be cheering and watching on television," said Alcaraz in a long post on his handle.
The ITF has also issued a statement regarding the tests of the other players as the team was in close contact with Alcaraz. "The rest of the members of the Spanish team have undergone a new PCR test this afternoon," read ITF's statement.
Carlos Alcaraz had joined the Spanish team after winning the NextGen title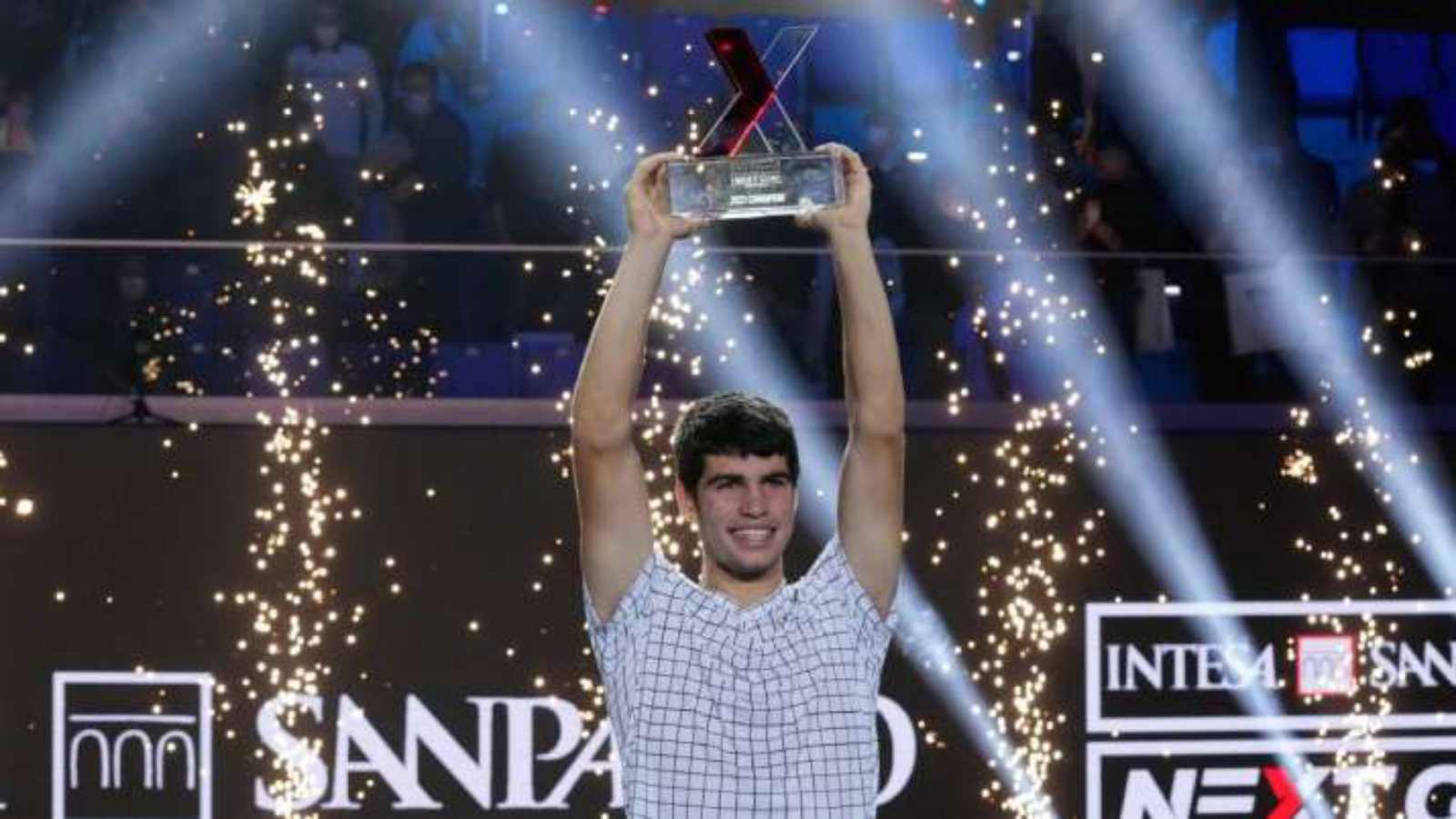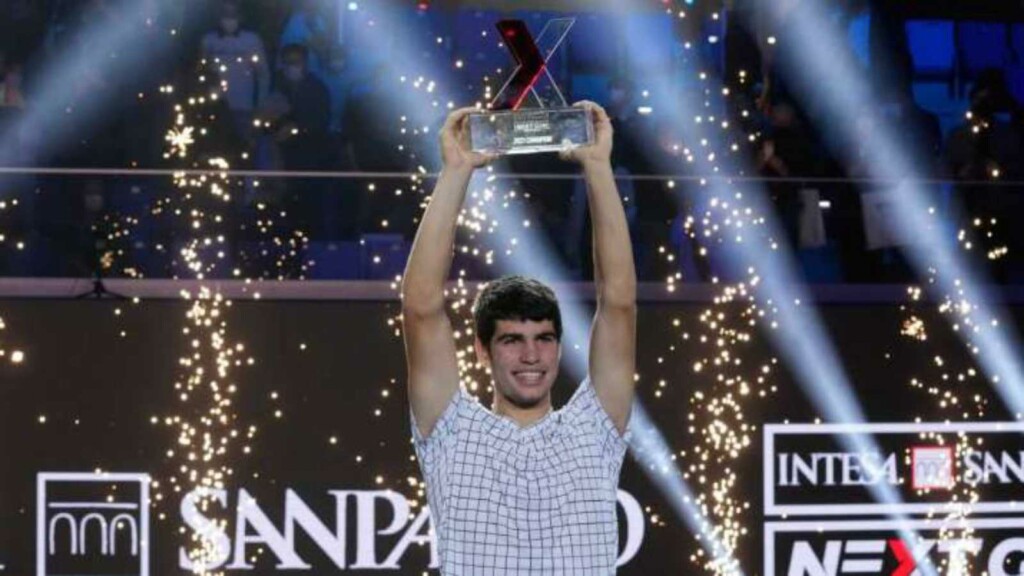 Having qualified for the 2021 ATP NextGen Finals in Milan this year as the top-seed, Carlos went on to clinch the title without losing a single match in the round-robin stage and dropped only 1 set throughout the tournament, in his 3rd round-robin match, having won the semis and the finals in straight-sets as well.
This was Alcaraz's second title of the season having earlier won the 2021 Croatia Open. His run to the quarter-finals of the 2021 US Open also boosted his ranking breaking into the Top-35 of the ATP rankings and with his win in Milan, he is currently ranked World No. 32.
Also Read: "Found Peng in good health & spirits": Dick Pound finds IOC's criticism for its intervention in the Peng Shuai case extremely puzzling