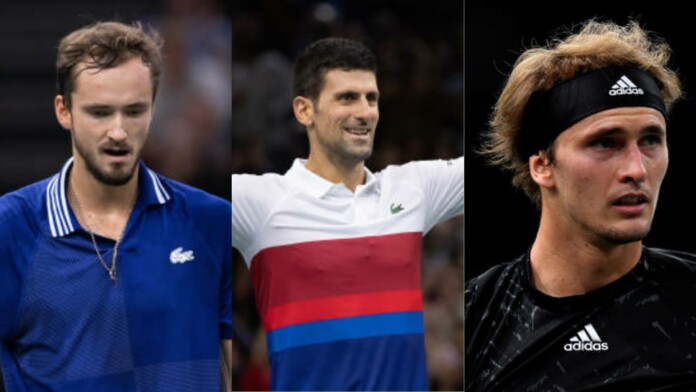 Novak Djokovic chased down Roger Federer and Rafael Nadal in a thrilling fashion as he joined them in the 20-Grand Slam club. Novak started the 2021 season with 17 Grand Slams and finished with 20 Slams and nearly got his hands to the 21st Slam but was defeated in the finals of the 2021 US Open by World No. 2 Daniil Medvedev who claimed his first-ever Grand Slam.
While Nadal and Federer have struggled this season with injuries, the fans were deprived of seeing the Big-3 take on each other this season with only 2 meetings taking place between the Big-3 members as Novak and Rafa met in the finals of the Rome Masters where Nadal won while Djokovic won the second meeting in the semi-finals of the French Open.
While the Big-3 have not played much, a new rivalry has been seen emerging on the Tour between Djokovic, Medvedev and the current World No. 3 Alexander Zverev, three of the most successful players on the Tour this season. With this new rivalry developing, debates are arising whether it is similar to the Big-3 rivalry but author and reporter Carole Bouchard does not think so.
Bouchard is the author of the biography, 'Novak Djokovic: The Quest for Roland Garros' which covered Novak's journey in winning his first-ever French Open title in 2016 and completing the Career Grand Slam for the first time in his career. Bouchard has been a lifelong Novak fan and has worked with the Serbian in close quarters as a reporter and believes that Novak is not bothered by the young brigade.
"Yes, the rivalry is growing little by little. But it won't be like Borg-McEnroe or Federer-Nadal, as Djokovic and Medvedev are almost 10 years apart. Medvedev can compete with Djokovic for a whole season, but so far only on the hard. The Russian must progress on clay and grass. The obsession with Djokovic is winning a 21st Grand Slam title and surpass Nadal and Federer. Not beating Medvedev or Zverev," said Bouchard in a podcast by Tennis Majors.
Novak Djokovic leads both Medvedev and Zverev in H2H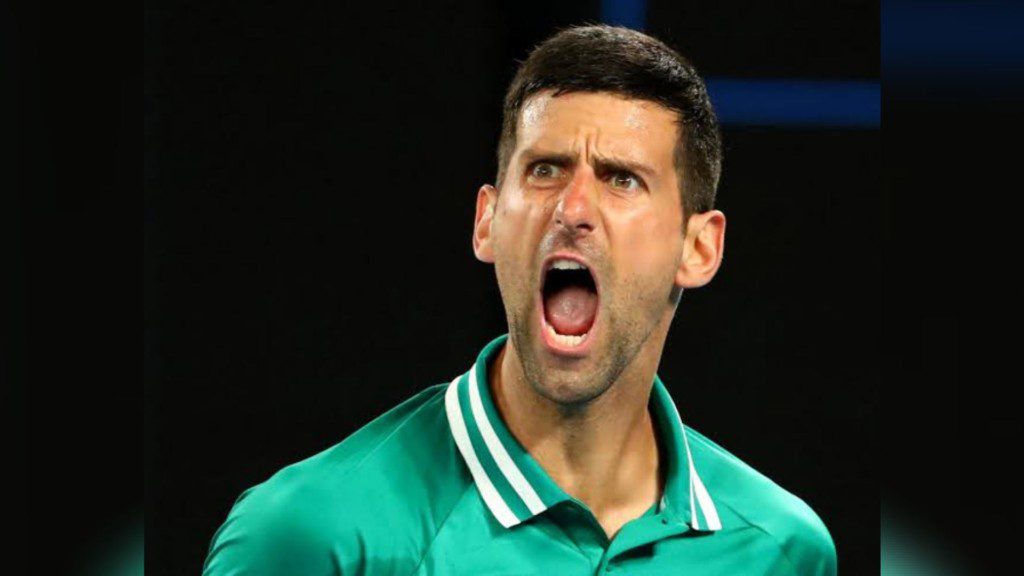 In the 10 matches between Novak and Daniil, the Serbian leads 6-4 against the Russian, with 3 of those meetings having taken place in finals where Novak leads 2-1. While Novak won their only grass meeting, Daniil won their only clay meeting.
Zverev and Djokovic have played 11 matches in between them with Novak leading 7-4 in the head-to-head. They have played twice in the finals with Zverev winning both of those matches. Djokovic leads the head-to-head on hardcourts while the duo has shared the spoils on claycourts and indoor hardcourts with the pair yet to meet on grass.
Also Read: "They have to decide whether they will let Novak in"- Srdjan Djokovic gives an update on Novak Djokovic's Australian Open participation