World No.10, Casper Ruud, on Sunday became the 1st man to win 5 tour-level titles this year with his recent win over the brit, Cameron Norrie at the San Diego Open. In the process, Ruud overtook the trio of Novak Djokovic, Daniil Medvedev and Alexander Zverev, each of whom has won 4 titles this year.
2nd seed Ruud faced no impediments, as he brushed past his opponent 6-0, 6-2 in straight sets to claim his 5th title of 2021. The San Diego open crown was the Norwegian's first hardcourt crown. The triumph would certainly give the 22-year-old a lot of confidence as he battled past a tough set of opponents in the run-up to the finals, including former World No.1 Andy Murray.
In contrast to the semi-finals, where he had to sweat it out against Bulgarian Grigor Dimitrov in an epic 3 setter match, Sunday's win was relatively easier as he completely dominated over the Brit in both sets. Ruud looked pretty relaxed as well and handled his nerves pretty well all throughout the match.
Rod Laver: the lucky charm for Casper Ruud?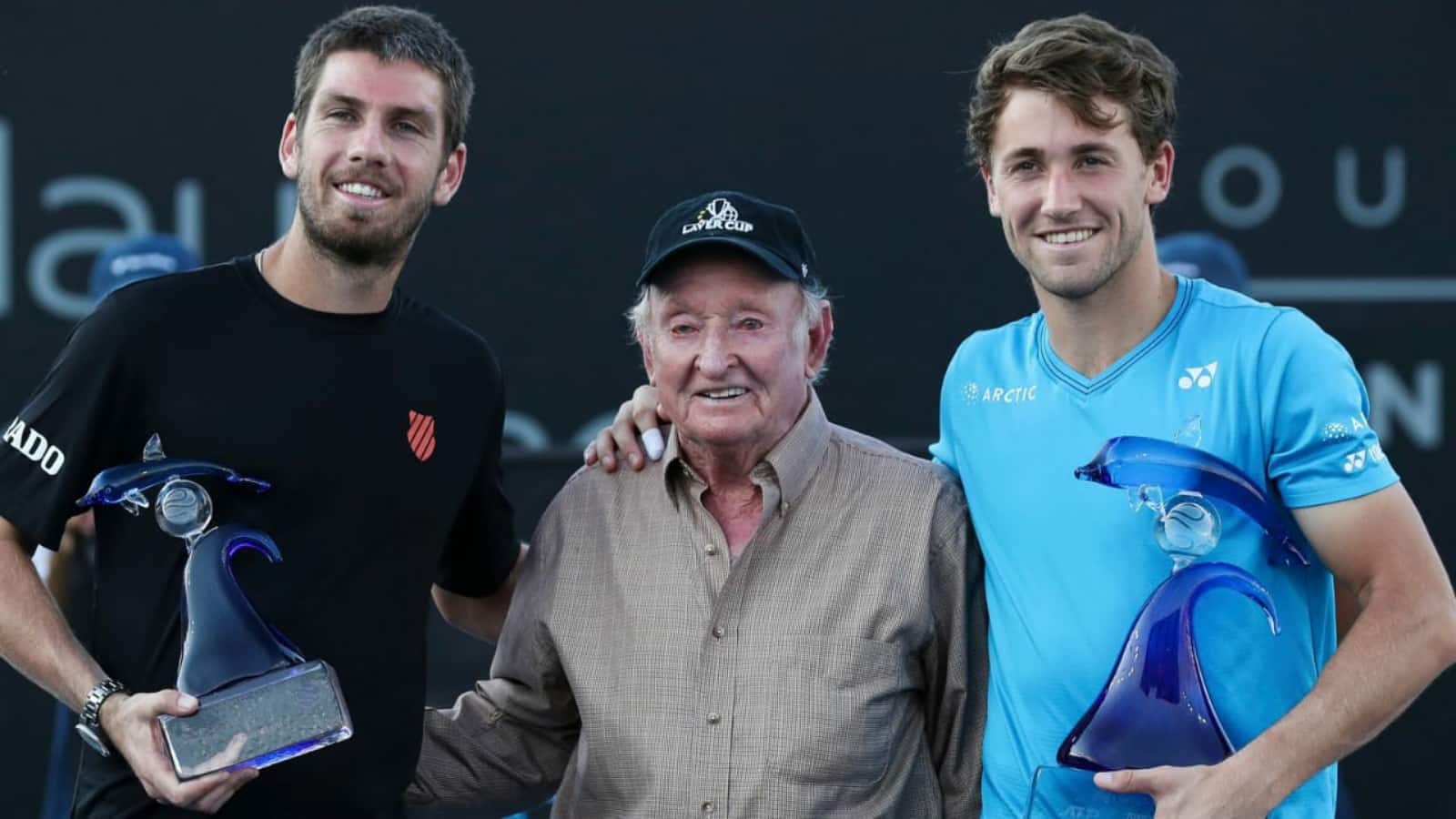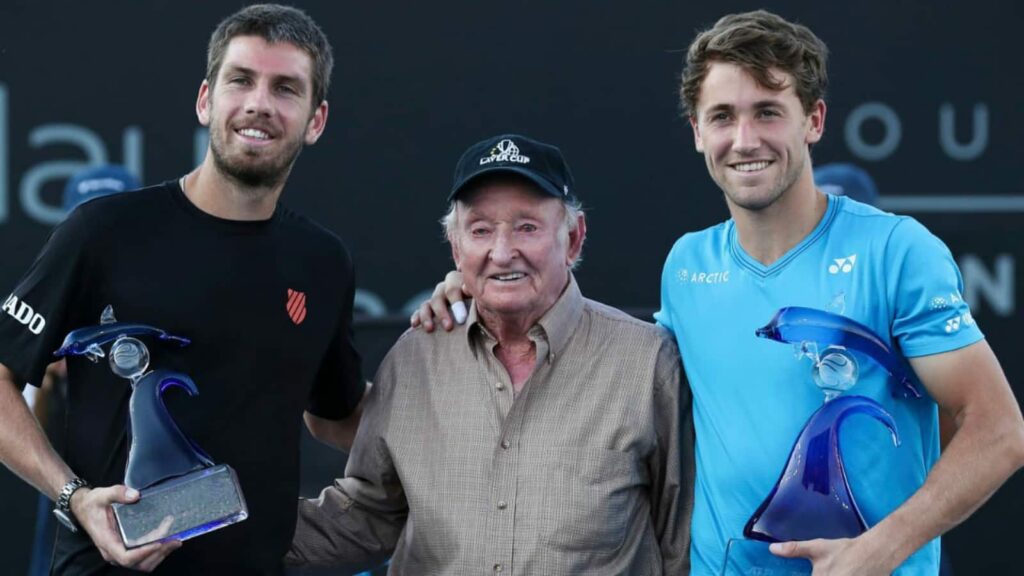 Ruud was visibly exulted after the all-time great, Rod Laver presented him with the trophy. "Special thanks to Rod, obviously the legend. I think you need to come to all my matches now because I'm playing really good when you come and watch, I hope you will come to Indian Wells next week to watch, so let's see," said Ruud during the presentation ceremony.
Humility is what defines the young 22 year old. "It's a fun thing to say it, but obviously Daniil and Novak have bigger titles, so I wouldn't mind switching up with them if I had an opportunity to switch five 250s to three Slams and a 250 Novak has. It's a bit higher level, but that's fine. I think that's more impressive obviously than five 250s, but I will take it," said a laughing Ruud.
2021 has been a pleasing year for the Norwegian. Ranked 27 at the start of the year, Ruud has come a long way to enter the top 10 in the world rankings and is expected to rise further after Sunday's win. Ruud would next be competing at the 2021 Turin ATP Finals as he climbs to 8th place.
Also Read: US Open champion Emma Raducanu seeks the help of former British No. 1 Jeremy Bates to guide her during Indian Wells