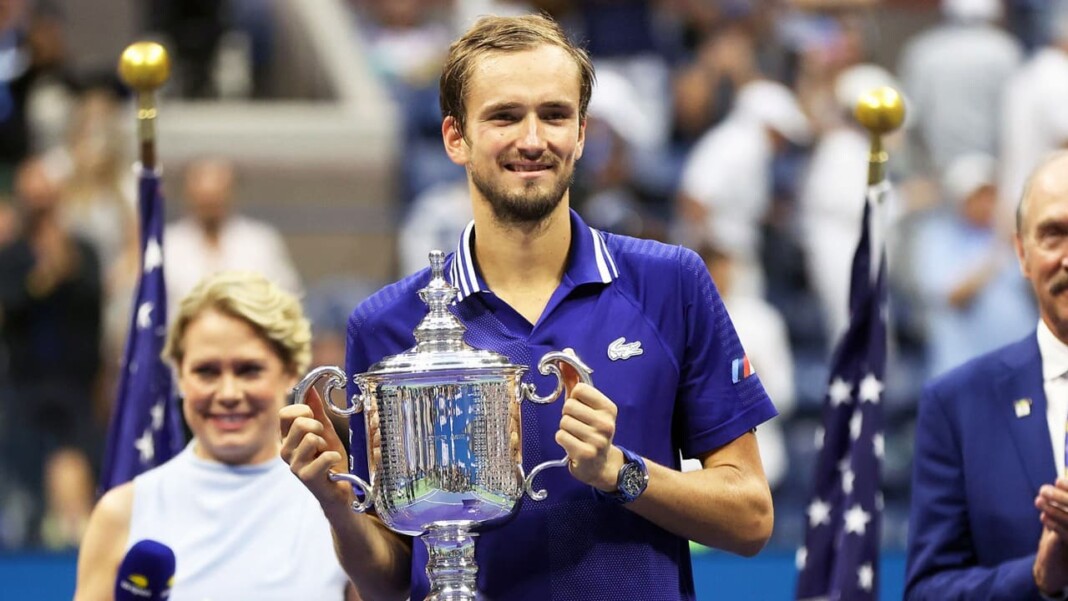 World No.2 Daniil Medvedev accomplished a daunting task of beating the World No.1 Novak Djokovic in the recently concluded finals of the 2021 US Open. Not only did the Russian stop the Serbian star from achieving the elusive, Calendar Grand Slam, but he also prevented Djokovic from winning his 21st Major title.
Although Medvedev has beaten Djokovic a few times on the ATP tour, he could never get on the winning side in the Grand Slams, in their previous two meetings. Earlier in the year in Melbourne, the newly crowned US Open champion met the 20-time Grand Slam winner. Unfortunately, the nine-time Aussie Open champion tamed the Russian in three sets.
Speaking about the turnaround in New York, Medvedev's coach, Gilles Cervara spoke to TennisMajors on how his charge exacted revenge on the top seed.
"In February, he was missing an invisible, energetic aspect. I don't like the word mental, but it wasn't up to par. Daniil came out of two very strong matches in the quarter-finals and the semi-finals (no sets lost against Andrey Rublev then Stefanos Tsitsipas, editor's note). I think with his inexperience in the Grand Slam finals he figured that was going to be enough and that was a real mistake. Daniil and Francisca (Dauzet, his mental trainer) had noted this aspect in the debrief. Everyone on the team learned from this experience. It was a key to this final on our side. Novak's level is something else, anyway, we were ready."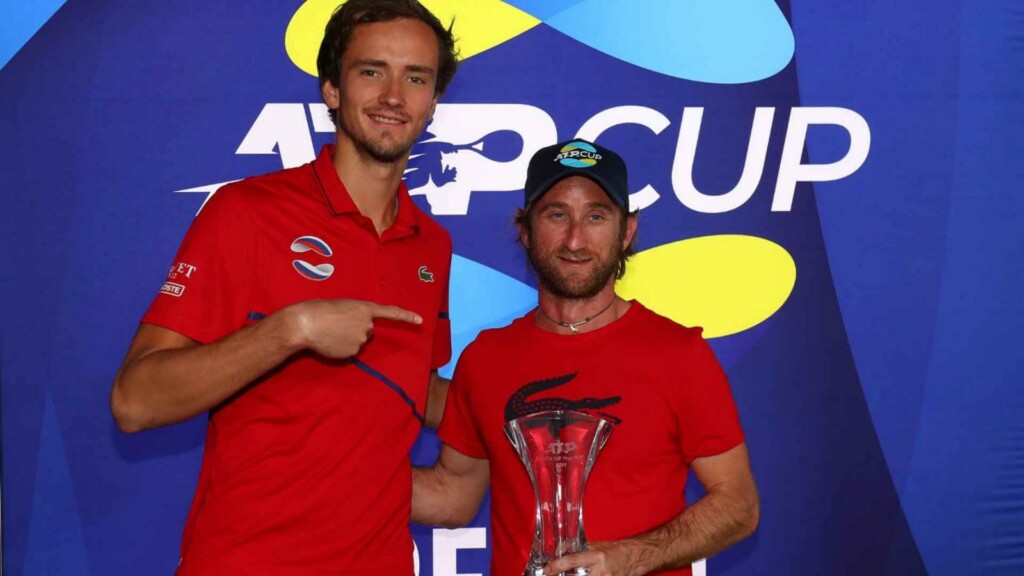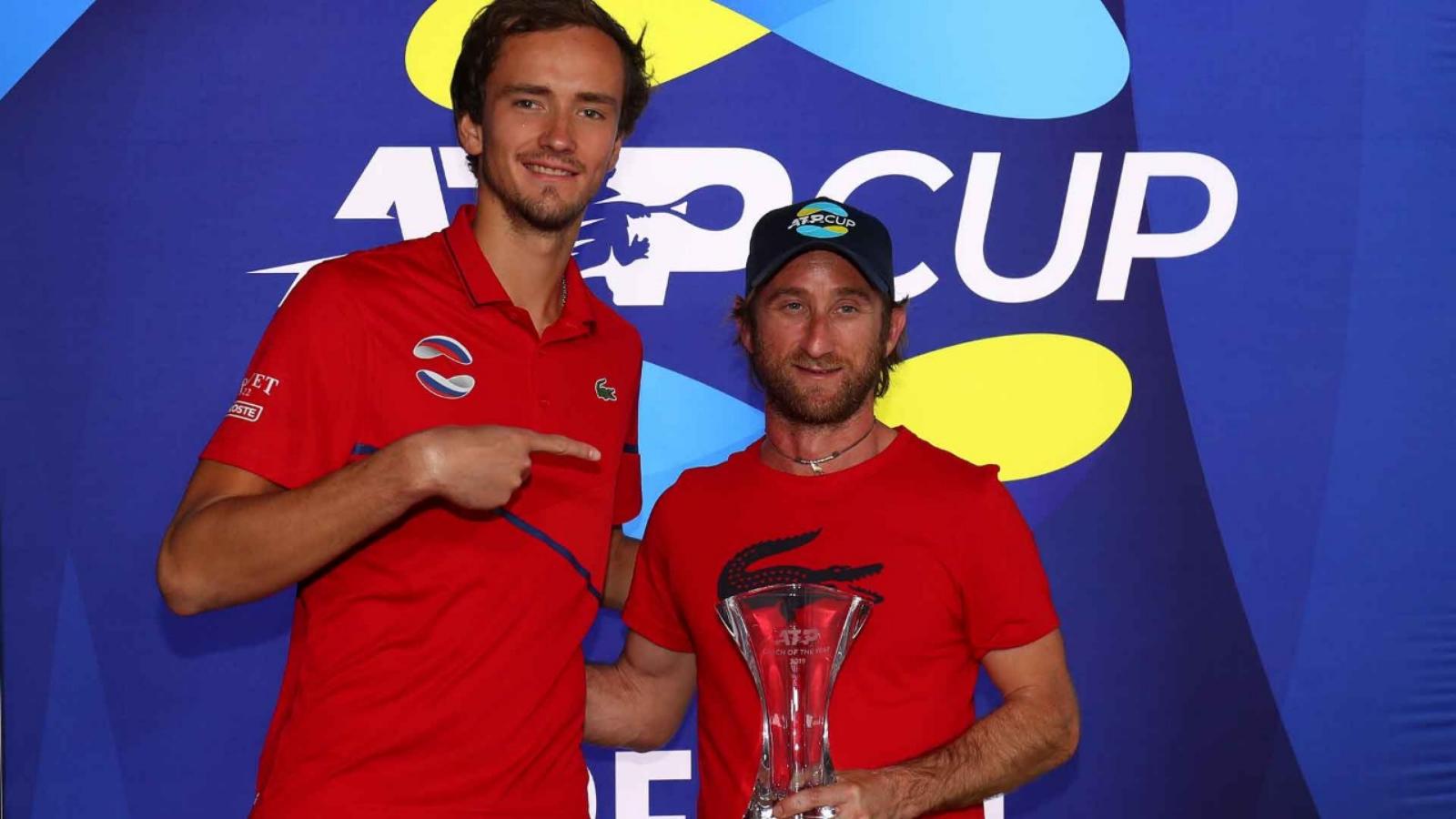 When quizzed on whether the World No.2 produced the best tennis of his life at the US Open, the 40-year-old coach opined that as a team they did work on a few areas of Medvdev's game post the Tokyo Olympics, which paid dividends eventually. 
"I can't say it that way. I can say that I had detected several areas of the game that weren't up to par after the Olympics (quarterfinal loss to Carreño Busta) and that fed my training goals after Tokyo. In New York, I saw that he was at the required level on all these points and that was decisive in his development to a very high level of tennis. But to say that this is "his best level" is too abstract for me."
"It's a formula that can refer to playing all the balls hard and getting it all in. His US Open was not like that. On the other hand, I note that he can slam an ace on every first and that he has a stable percentage. At 0-30 or 15-40, you know he can come back, and that's very strong," Cervara opined.
Medvedev can win Wimbledon, but not French Open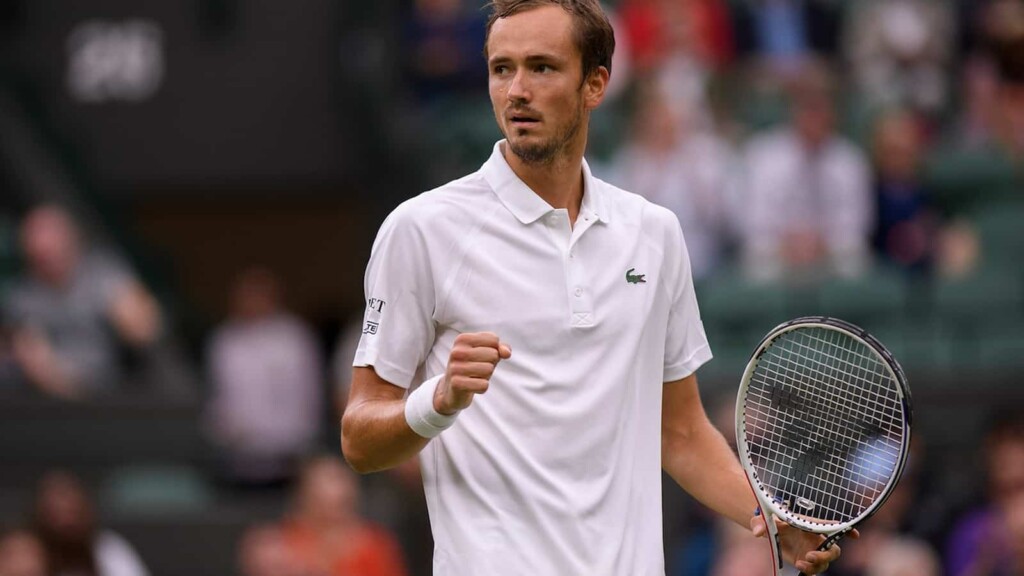 Before signing off, the French coach also shared his views on whether his pupil can make an impact on the clay and may be even win the French Open going ahead. In a candid manner, Cervara had little hesitation in stating that while Medvedev has a realistic shot at winning Wimbledon, success in Paris is very unlikely.
"Roland-Garros, I say no. Wimbledon, I say yes. On the tennis front, yes, but the stake on this surface, in his case, 80%, lies in the approach. I still cannot guarantee that his problems in approaching the clay courts are behind us."
Meanwhile, Medvedev is expected to show up in Boston for the upcoming Laver Cup, where he will represent Team Europe, before flying to California to play the tournament in Indian Wells.
Also read: 'Canada has been kind to us, they opened doors for us, gave us opportunities for my family,' reflects Leylah Fernandez