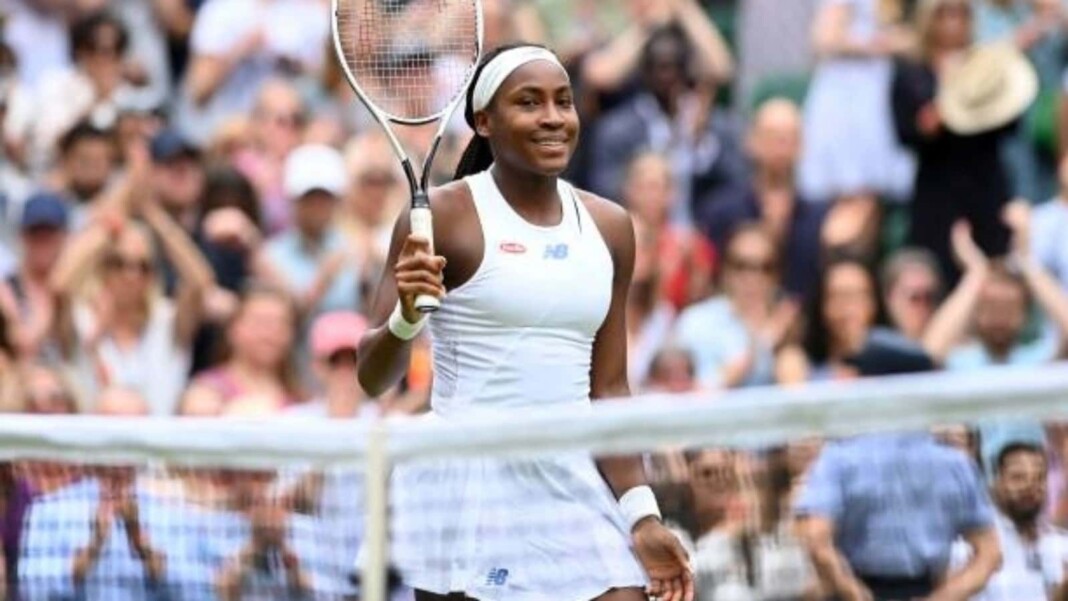 American teen sensation Coco Gauff returned to her beloved centre court and beat former semi-finalist, Elena Vesnina in straight sets 6-4,6-3 to reach the third round once again. Just 17, Gauff handled her nerves perfectly and will now play her third round match on Saturday against either Kaja Juvan or Clara Burel.
Playing Wimbledon only for the second time, Gauff had a tough task in front of her as Vesnina was a former semi-finalist and doubles winner at The Championships. But Gauff looked in control right from the start in front of the packed centre court crowd. Both the players served very well but Gauff's court coverage helped her get Vesnina's baseline shots easily. She grabbed the break opportunity first and consolidated it to win the opening set 6-4.
Vesnina looked sore in the second set. Her movement was restricted after he got broken and opted for a medical timeout. She looked fine after the treatment but couldn't get her break back. Gauff pummeled some serious baseline shots and went on to win the third set comfortably 6-3.
'There is no other court like centre court at Wimbledon': Coco Gauff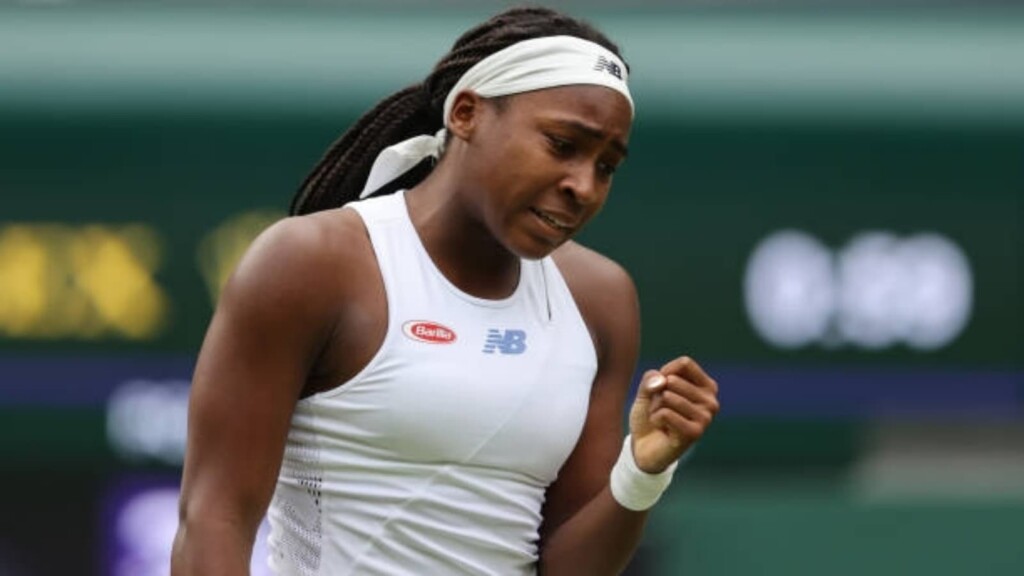 In the on-court interview, Coco Gauff expressed her delight in playing on centre court again. She said: "It means a lot to be back here at centre court. Honestly, this court makes me the most nervous than any other court in the world but after I win the match, its the best feeling. Today I was super nervous coming in. There is no other court like centre court at Wimbledon."
Gauff then praises her opponent. "She's a great player. She has good results and is really consistent. I just tried to stay focused on every point. I knew she was going to fight for every point till the end and she did. She came swinging and hitting some big serves. Today we both served pretty well. But I just glad I was able to come through today."
She then concluded by revealing the changes in her personality between 2019 and today. "I feel like I have changed and grown a lot," she said.
"Last time I was on court, I think not too many people knew my name. I mean obviously after the Venus[Williams] match a lot of people knew. Now, it feels like a little bit at home now. Back in 2019, it was just enjoying the experience but now with enjoying, I am also learning and I come into these matches believing that I could win. Now I am so much more confident on the court."
Also read: Wimbledon 2021: Daniil Medvedev thrashes Carlos Alcaraz, reaches the third round