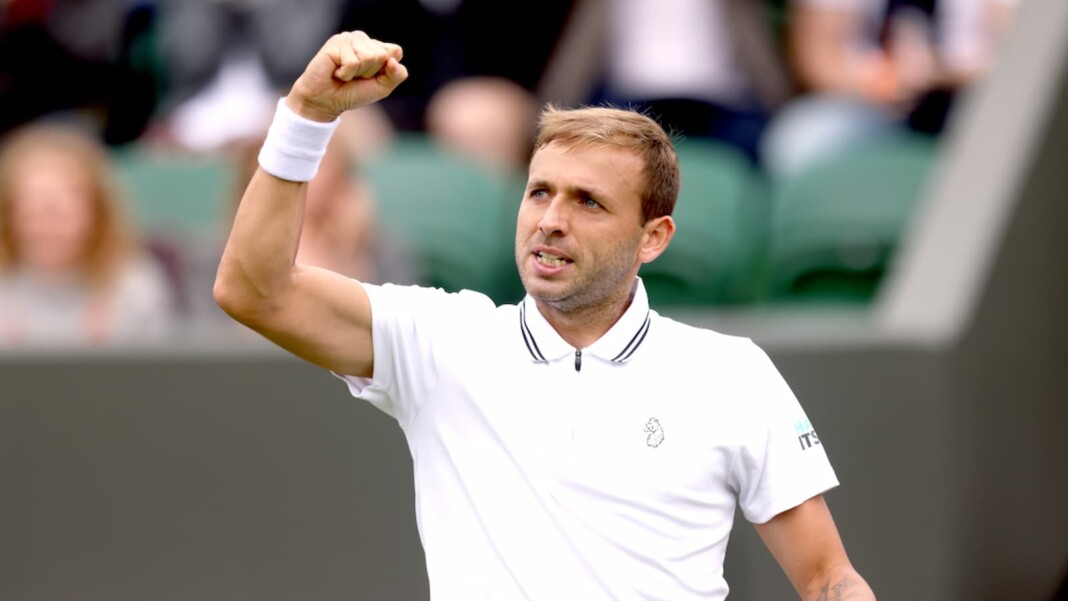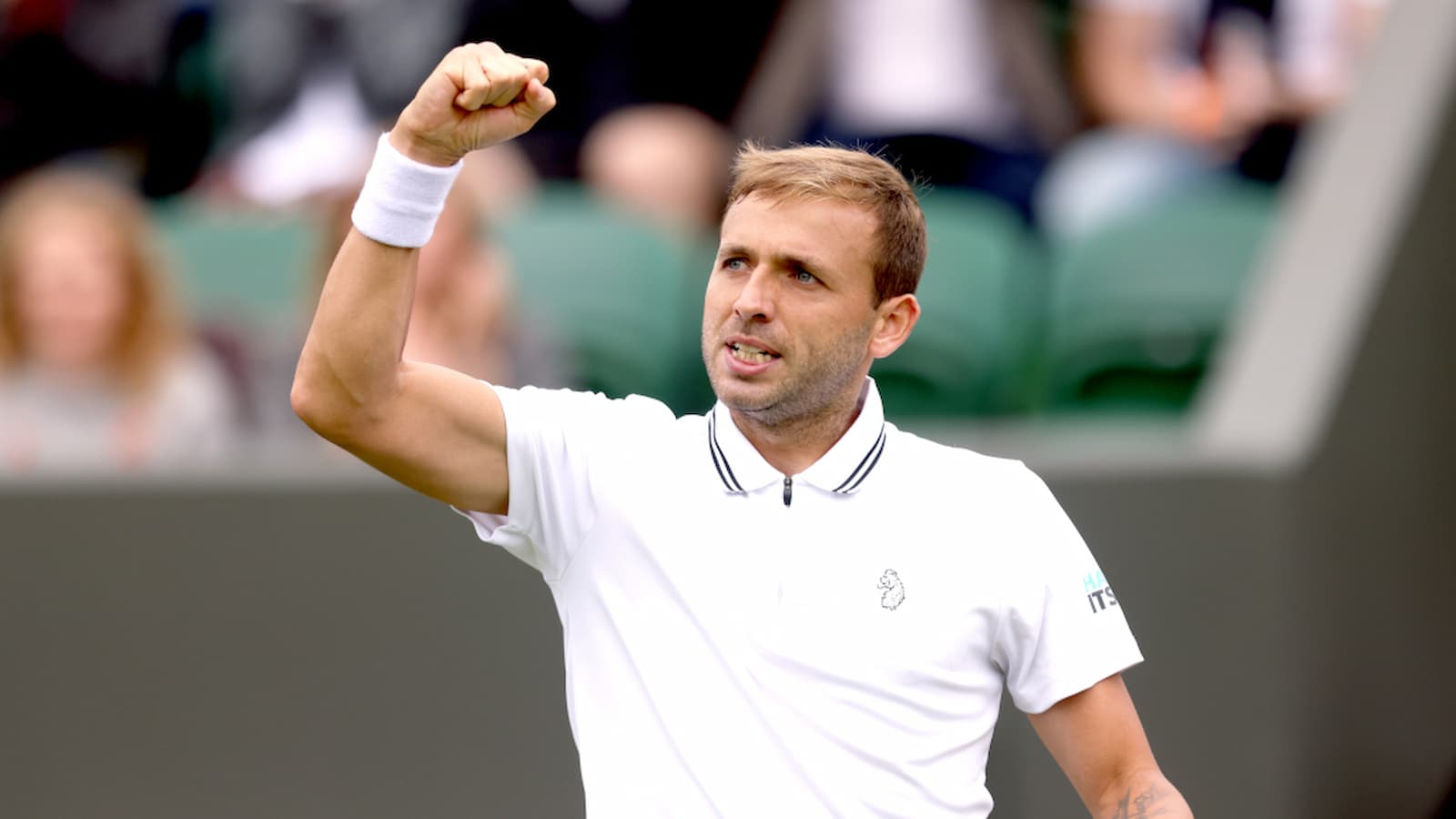 Daniel Evans registers a win in the first round of the Wimbledon 2021 to progress into the 2nd Round. Evans who was up against Spaniard Feliciano Lopez, won the tie 7-6(4), 6-2, 7-5 in just over the 2 hour mark to begin on a good note at the Championships.
Evans had to face the rocket aces Lopez is famous for as the Spaniard hit 13 aces while Evans could manage only 9. Evans was however good on the returns and also on his overall service as the British No. 1 passed a tricky round 1 test.
Evans analyses his match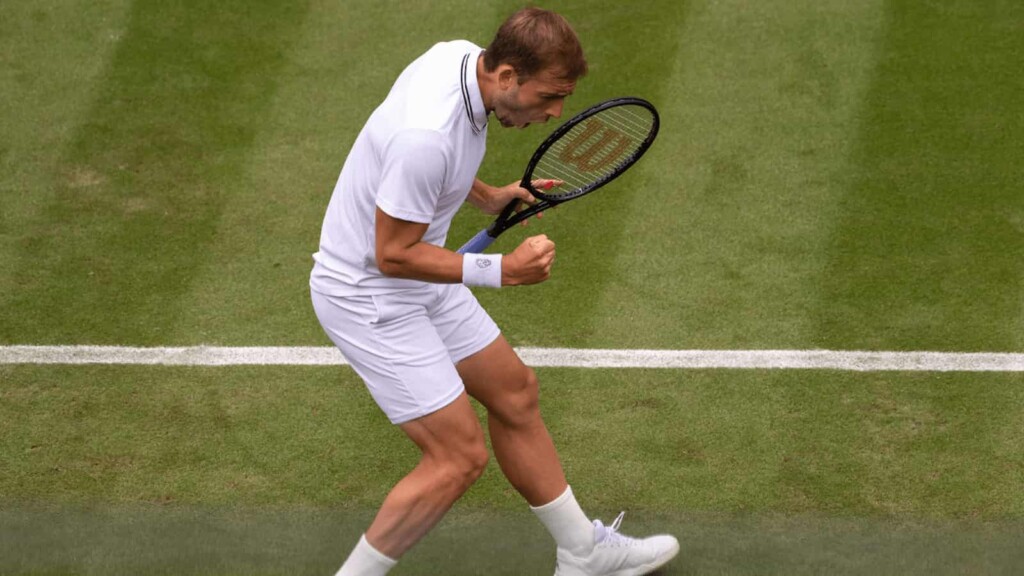 Evans did not have a good build up to the Wimbledon whereas Feliciano had made it till the quarter-finals of the ATP Mallorca Open 2021 clinching his 500th career win in process.
"It was good way to come through, I was pretty efficient, I played solid tennis was more controlled than previous matches on grass. I had to be ready from the starting, be focused and be sharp and I felt I was.
"It is always a difficult match against Feliciano, I thought there will be one or two tiebreakers so I was ready to be good in those moments and I got lucky in the 1st set tiebreaker, I did a good job and I am happy." said Evans about his overall performance.
"I am enjoying being out there" says a delighted Daniel Evans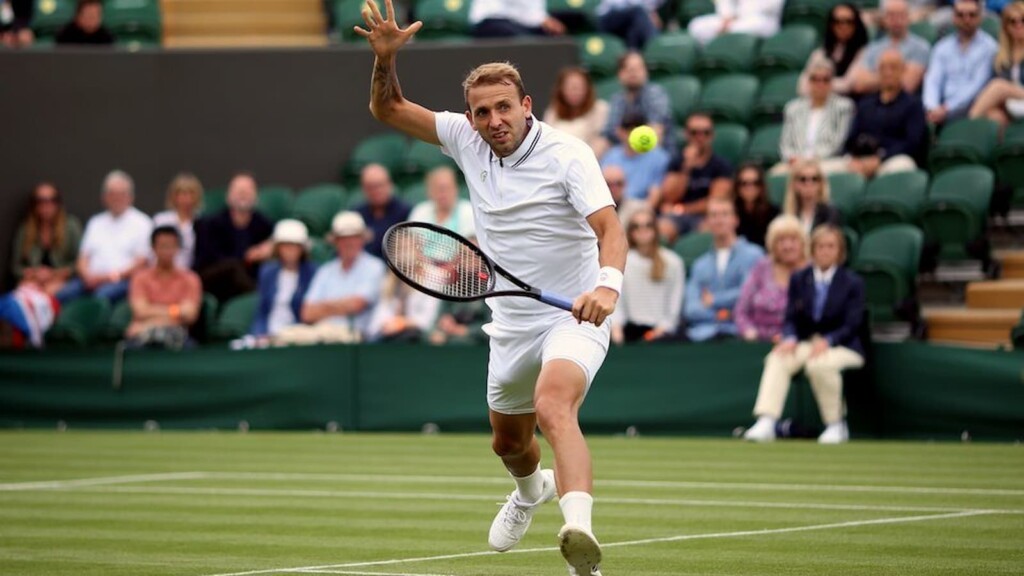 Evans has been the British No. 1 for nearly 3 years now since former World No. 1 Andy Murray's struggles with injuries began paving the way for Evans to dethrone the 3-time Grand Slam champion as the British No. 1.
"I go out and try to do the best I can do that day. I look at the draws and don't get me wrong, it's nothing to do with being the seed. I just look at the draw and its the way I go by it. I don't think about being the seed, I just see who I am playing next and how good is the opportunity to progress.
"I don't think about being the British No. 1. My goal is to progress into these tournaments, be it the Wimbledon or the US Open, wherever I get the opportunity I try to get the chance. I don't think I need recognition from outside.
"I think I have been working hard and have got my own self satisfaction. So if the people don't think I am much good, that's good as well, I am enjoying being out there and happy to get a win." said Evans.
Daniel Evans calls out British media for ignoring the wins and emphasising on the losses of British players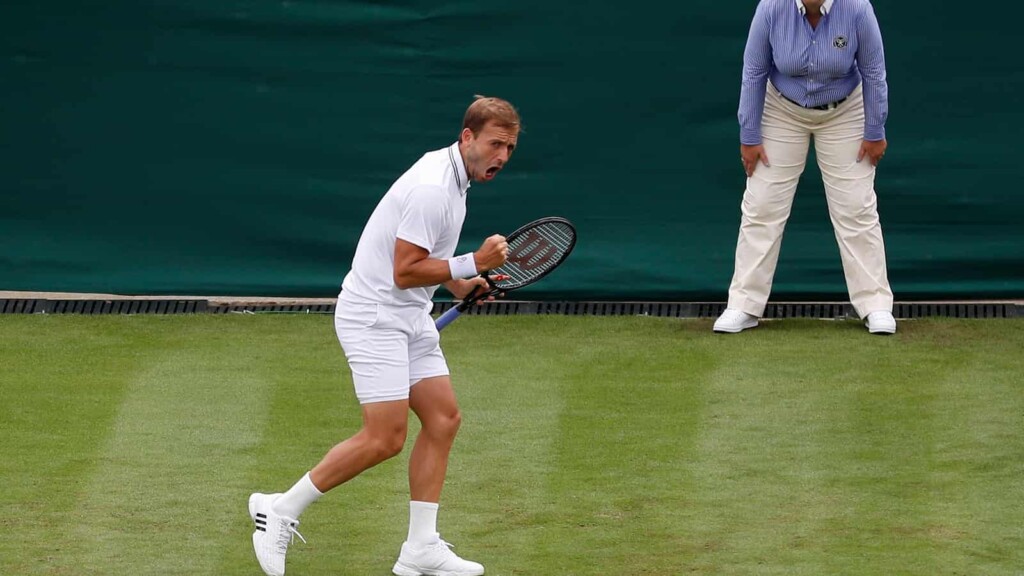 Evans gave a candid reaction to the British media covering the journey of British players in the sport. Evans talked how the losses are given more coverage than the victories the players achieve.
"It's a tough way to put it, but we enjoy putting a valiant effort. We do not celebrate it but we put it right out there, you guys as well like to deliver the losses very front page stuff but not just the wins. It's the British mentality it can change any minute.
"I don't think we should be celebrating losses, sure yesterday was a great experience for Jack Draper but probably he doesn't want to lose that match. It's a great experience for him but he comes here thinking I can win a lot of matches. So the losses are not celebrated but that's where we are at the moment and it could be a bit better in my opinion." said Evans.
In a counter-question by the journalists who asked are not doing enough, Evans said "I am not saying you don't give enough credit I'm saying we don't mind losing. There are some pretty good wins they are not celebrated that much in my opinion. I think they should be given a bigger platform by you guys, spread the word for younger guys coming through.
"I am not sure, but there was not too much about Liam Broady winning but more of Heather Watson's heartache or stuff like that, It's unfortunate but that's just my opinion." concluded Evans.
Daniel will have to wait to know his Round 2 opponent as the match between Gilles Simon and Dusan Lajovic will determine who will play Evans in the 2nd round.
Also Read: What happens if rain interrupts play during Wimbledon 2021?