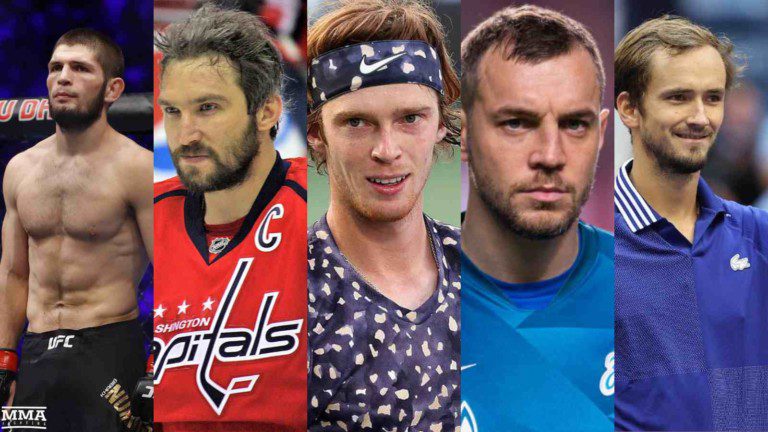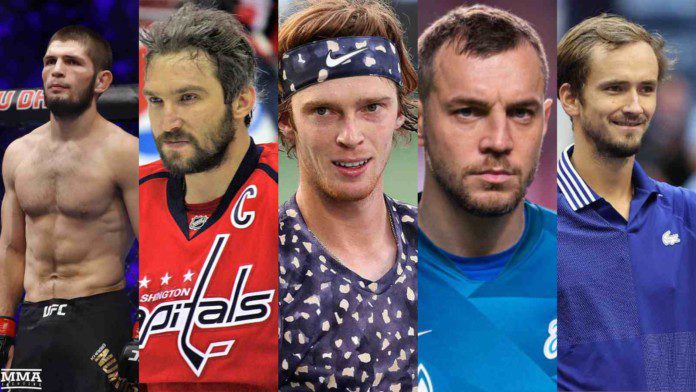 2021 has been a tremendous success for not just tennis players but also sports personalities all over the world. Other than their respective sports, players also conquered the media. Recently Medialogiya gave out the list of top 5 most mentioned Russian athletes in Russian media.
In the list tennis player Andrey Rublev is at fifth position. He has won eight ATP singles titles. He has won two doubles titles and also became an Olympic champion, by winning the mixed doubles title at the 2020 Summer Olympics with Anastasia Pavlyuchenkova. His current ranking according to the Association of Tennis Professionals is World No.5.
Ice Hockey player Alexander Ovechkin is at fourth position. He is a professional ice hockey left winger and captain of the Washington Capitals of the National Hockey League. He is considered as one of the greatest goal scorers of all times. He has won the Maurice "Rocket" Richard Trophy, awarded annually to the NHL's leading goal scorer.
Tennis player Daniil Medvedev is at third position. He has won 13 singles titles which include 2021 US Open and the 2020 ATP Finals. He is the only player to defeat the top 3 ranked players in the world. He was also the runner-up at the 2019 US Open and the 2021 Australian Open. His current ranking according to the Association of Tennis Professionals is World No.2
Mixed martial artist Khabib Nurmagomedov is at second position. He is a former professional mixed martial artist. He competed in the lightweight division of the Ultimate Fighting Championship (UFC), where he was the longest-reigning UFC Lightweight Champion, having held the title from April 2018 to March 2021. In his career he has 29 wins and zero losses.
Football player Artem Dzyuba is at first position. He plays as a striker for Zenit Saint Petersburg and played in the Russia national team. He is the record holder for most goals scored in the Russian Premier League with 147. He represented the nation at UEFA Euro 2016, the 2018 FIFA World Cup and UEFA Euro 2020. Artem has scored 38 goals.
Daniil Medvedev and Andrey Rublev's Year at Glance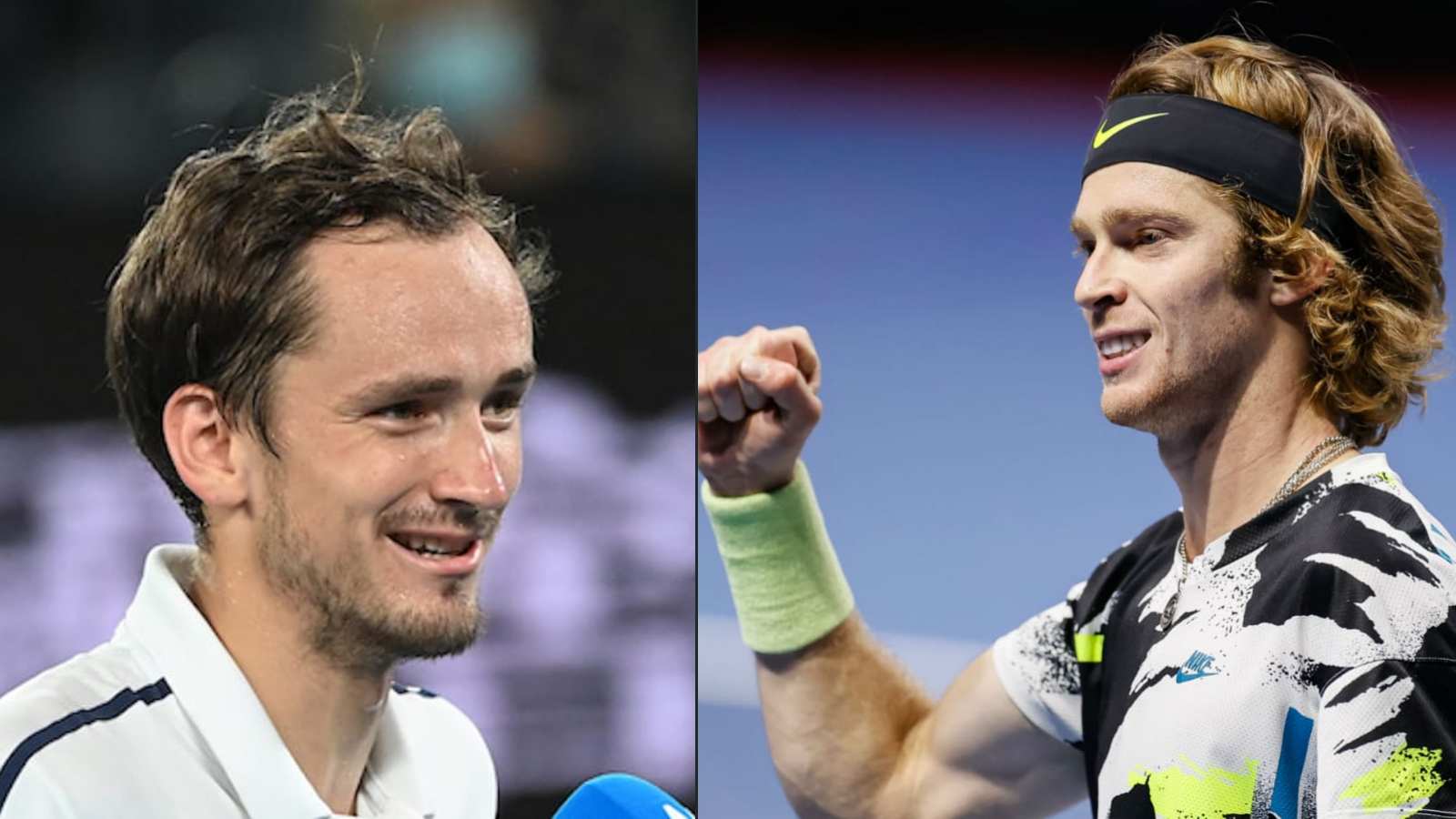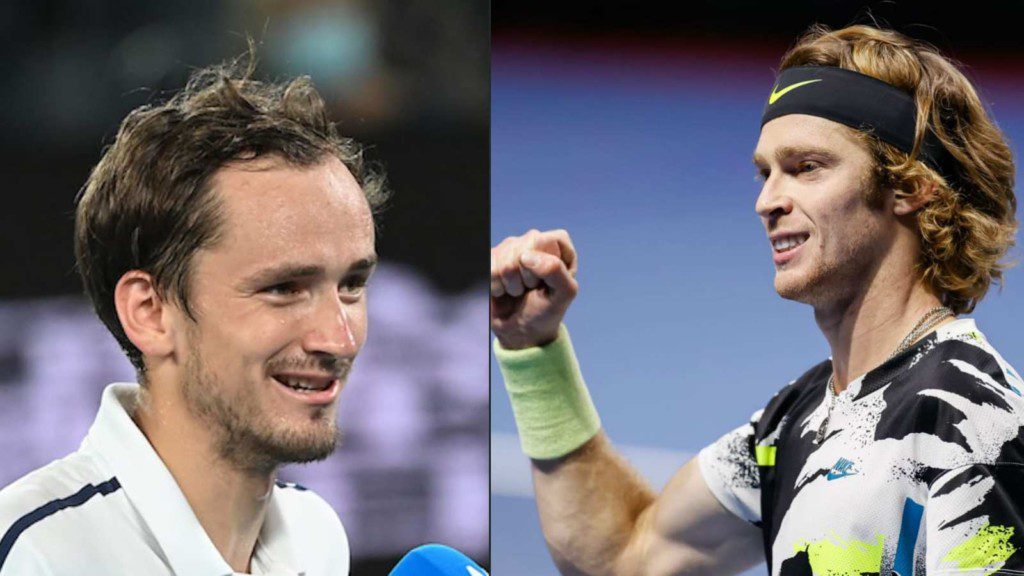 Daniil Medvedev and Andrey Rublev are two of the greatest tennis players of all times. Their skills and style of playing tennis are admired by all. Having both of these players' name in the top 5 list is a proud moment for the tennis family.
This year World No.2 Daniil ended his Grand Slam drought by winning the 2021 US Open after defeating current World No.1 Novak Djokovic. Apart from this he also won the Davis Cup.
World No.5 Andrey won the Davis Cup this year. He also reached the quater finals of the Australian Open, 2021. He also won the Mixed Doubles gold medal at the 2020 Tokyo Olympics. He won his 8 career title this year at the Rotterdam Open.
Also Read – "Novak Djokovic is the 'GOAT' ahead of Rafa and Roger," says Tennis legend