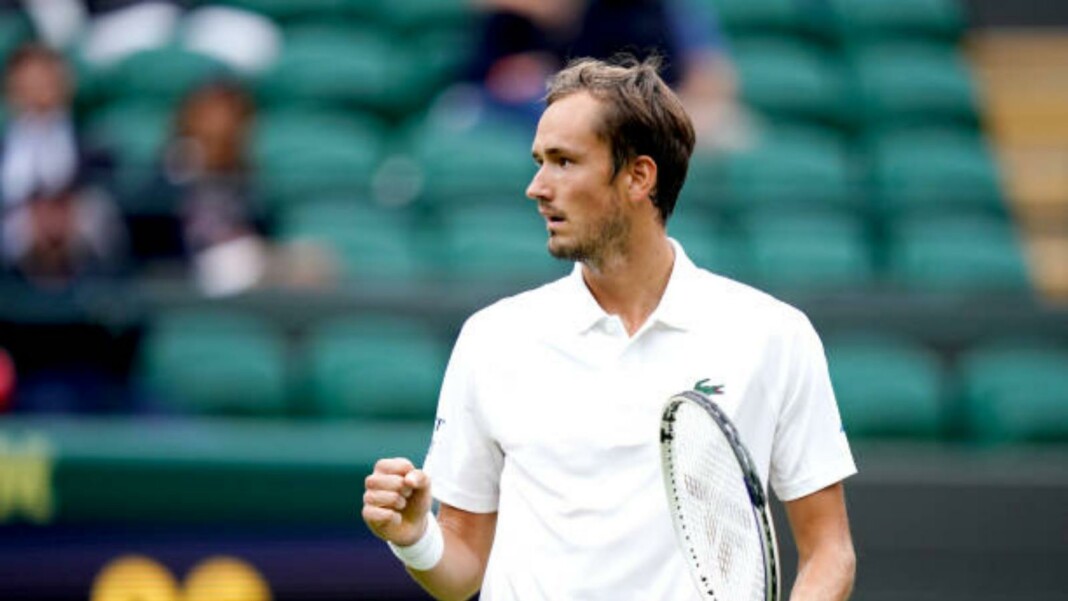 World No.2 Daniil Medvedev proved his worth once again as he came from 2 sets down to beat former US Open champion, Marin Cilic in the third round of Wimbledon 2021. The Russian beat Cilic in five sets 6-7(3),3-6,6-3,6-3,6-2 to enter the Round of 16 at Wimbledon for the first time. This was also the very first time that Medvedev came from 2 sets down to win a match.
Medvedev was coming into Wimbledon after winning the Mallorca Championships and he has continued his good for this week too. He will be a very strong contender to go deep the next week too.
The second seed started very slow against Cilic but found his groove and was back on serve. The opening set was the most competitive because of good serving by both the players. The set went into a tie-breaker where Cilic used his experience to clinch it, dropping just 3 points. Cilic looked on song in the second set too. He broke Medvedev's serve and consolidated it to eventually win the set 6-3.
Medvedev finally found his groove at the start of the second. He was aided by Cilic's string of unforced errors but in general, he was making less errors. After getting the decisive break, there was no looking back for Medvedev as he took at third set 6-3. The story for the fourth was no different as the Russian won it 6-3 and took the match to a decider.
Cilic had no legs left to fight Medvedev in the fifth set. The Russian was serving like a machine and hitting winners left, right and centre. He soon took a triple break's lead and was serving for the match at 5-0 up. He even had multiple match points but Cilic managed to get a break back. But it proved to be too late as Medvedev won the set 6-2.
"Marin is an amazing player and for the first two sets he basically destroyed me": Daniil Medvedev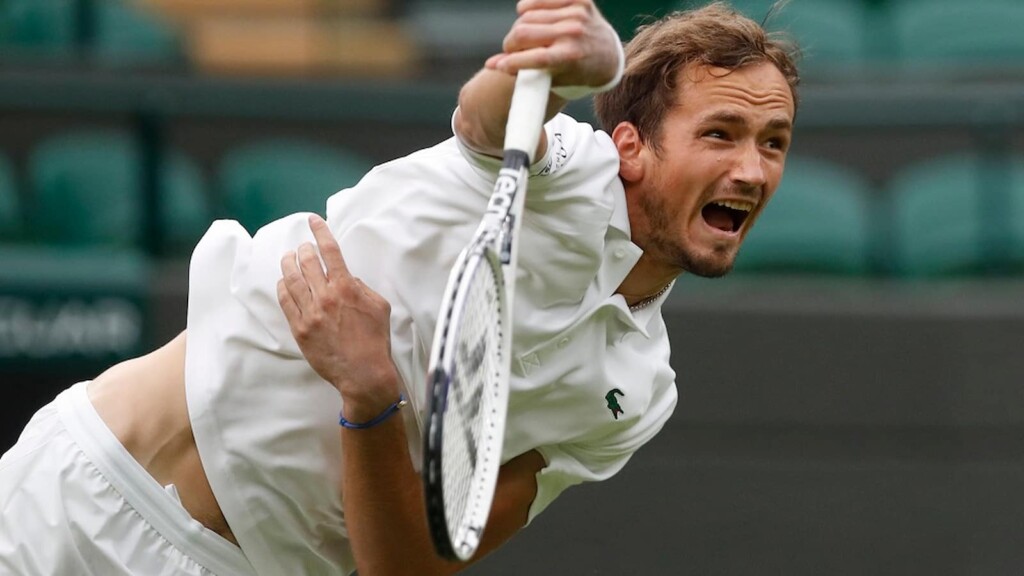 In the on-court interview, Medvedev spoke about him coming back from 2-sets down for the first time and admitted he was outplayed by Cilic in the first two sets.
"It was an unbelievable match. I think tennis fans always enjoy watching players come back from two-sets-to-love down and for it to be five sets. I certainly do so when I watch tennis on the TV. It's my first comeback [from 0-2 sets down], and actually what's amazing is against David Goffin at Wimbledon in 2019, I was two-sets-to-love down and I had a break in the fifth set, but I lost. So when I left the court after the fourth set today, I told myself, 'It's not going to be another one of those'."
"So I'm really happy. When I was 5-0, 40/0 up at the end and Marin came back to 2-5, I thought to myself, 'Again..!' Marin is an amazing player and for the first two sets he basically destroyed me."
Medvedev will now play against Miami Open champion Hubert Hurkacz in the Round of 16 on Monday.
Also read: Wimbledon 2021: Ash Barty races into the Round of 16 with a win over Katerina Siniakova