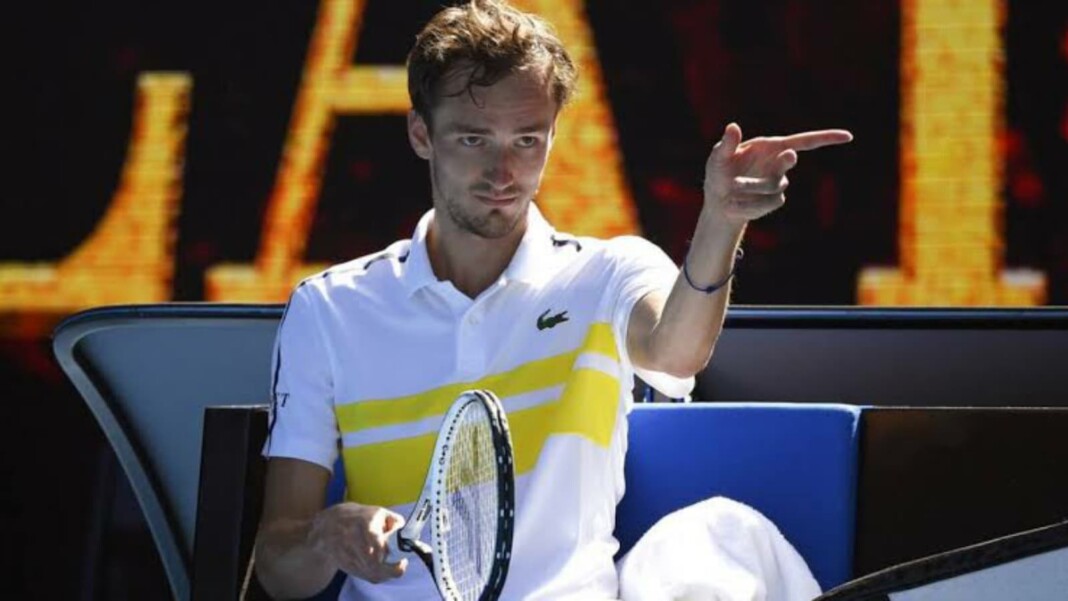 World No.2 Daniil Medvedev got stunned in the quarterfinals of the 2020 Tokyo Olympics by the sixth seed Pablo Carreno Busta in straight sets. While the match was played in much cooler temperatures, as compared to the initial rounds, the Russian was still bothered by the oppressive weather in the Japanese capital.
While speaking to the media about his surprise loss, Medvedev explained how he was rattled with excessive sweating, which eventually led to poor ball tossing. He even expressed his disgust letting go the opportunity to win a medal for his country.
"I am always trying to do my best. I couldn't play better than what I did today. I could serve better, but then I was wet like hell. I couldn't toss the ball well, once I tossed the ball and got water in my eyes. It was not easy to play and I'm really disappointed with myself and for my country to lose in the quarters. I changed everything I had (clothes). I wanted to change my skin because I was sweating like I never did before. It was terrible."
Amidst the disappointment of his loss, the 25-year-old also gave credit to World No.1 Novak Djokovic for ensuring that the matches were pushed later in the day, to avoid on-court mishaps due to the rough weather.
"It was terrible. Novak is the man, thanks to him. I didn't enjoy the conditions still, but it was much better than playing at 11," the two-time Grand Slam finalist added.
Medvedev mocks Busta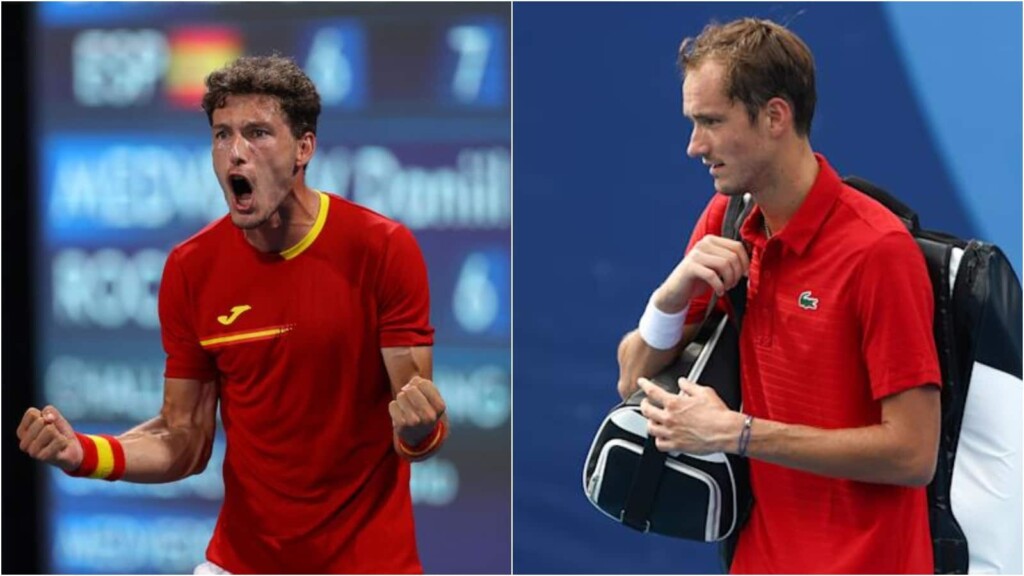 Medvedev was also visibly frustrated with his opponent, who was blasting winners from the back court, at every opportunity.  In the middle of the match, the Russian even mocked the Spaniard by shutting his eyes and blindly pretended to hit a forehand, to indicate that Busta was just swinging freely.
The former US Open runner-up will now be seen during the upcoming North American hard court season, next month.  
Also read: Tokyo Olympics 2020: "I'm sorry for this" Alexander Zverev to Novak Djokovic after winning the semi-finals