Daniil Medvedev wins his 3rd successive clash in the 2nd round of the Wimbledon and advances into the 3rd round. Medvedev was up against Spanish teenager Carlos Alcaraz who was making his Wimbledon and Grass debut this week at the All-England Club.
Medvedev went on to beat Carlos 6-4, 6-1, 6-2 in 1 hour and 35 minutes to progress ahead into the scheduled fortnight at Wimbledon where he continues his hunt for his maiden Grand Slam title and if successful to win it at Wimbledon, he will be the new World No. 1 in the ATP rankings.
Medvedev talks about his crowd interaction in the 2nd round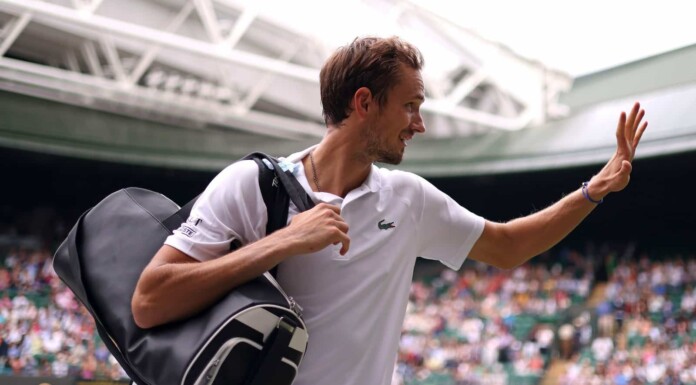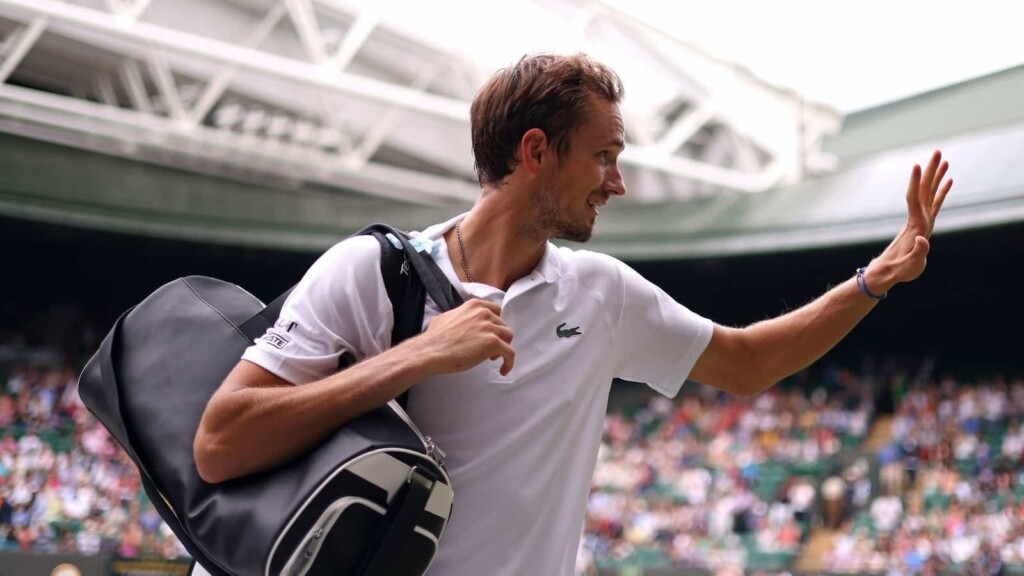 Medvedev was involved in some great deal of interaction with the crowd who cheered him during his match against Alcaraz. While Daniil has not had much success at Wimbledon, it was surprising for him to see him getting support from the crowd.
"I like to interact with the fans I feel like British fans in Wimbledon are the most rational ones because they don't have really any favourite except for Roger, Rafa and Novak which is completely normal. They go for everybody and which is why I was kind of surprised, because I felt like we had good points and they were supporting me a lot. They support everybody very well and that's why I like Wimbledon.
"It was nothing against the crowd, it was to top them up on my side also and I felt like it worked. Actually I think, some of the fans got angry, but when I say some I mean 10 people behind my right ear because I was feeling them all the match, but later it was fine. Rest of the crowd I felt like they enjoyed the match and that's the most important thing." said Medvedev about the fan support.
Daniil Medvedev finds the surface normal at Wimbledon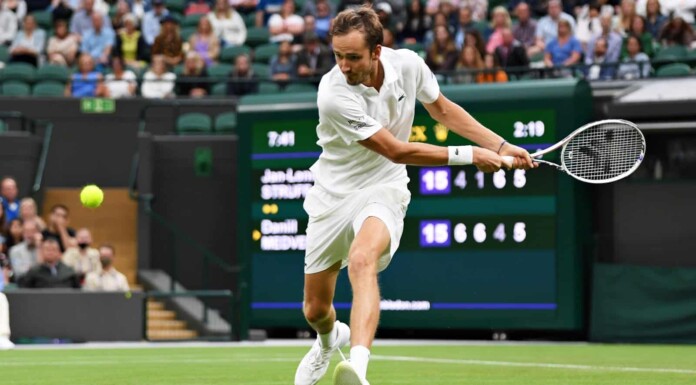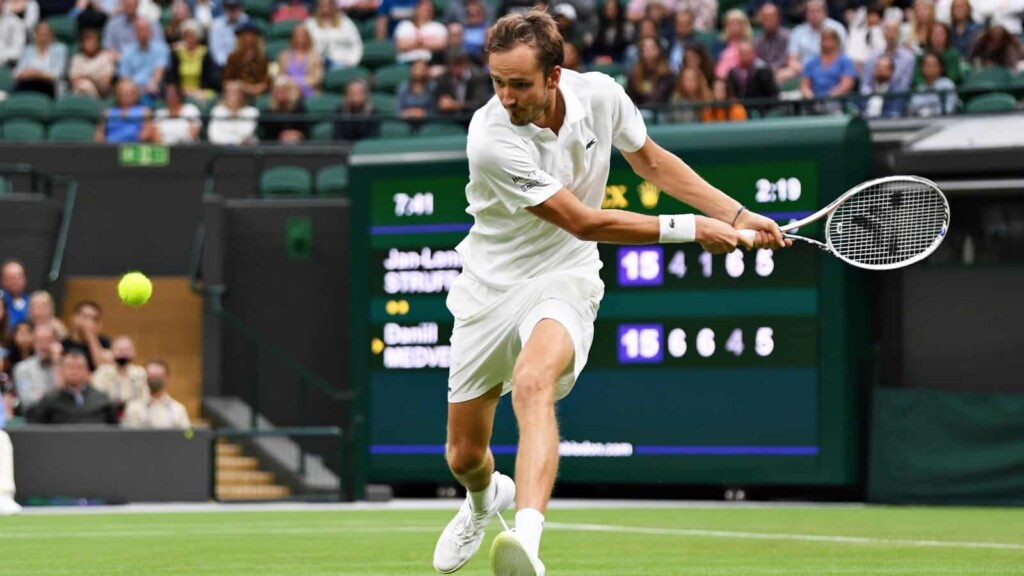 With the surface at Wimbledon 2021 being highly questioned and debated, Medvedev found it normal and believed that the surface is behaving how is should behave under normal conditions.
"Today was perfect. I am on a streak, I have not fallen down once this Grass court season, I want to continue it. First match with Jan-Lennard with the roof closed, humidity and rain the court was super slippery which I find quite normal. What do you want from Grass (laughs).
"Today was hot dry conditions it was not slippery at all for me. I was moving great and feeling great and not much to say.Talking about is it fast or slow, we all know the Grass is getting slow and slow, so except the serve it's getting slow still if you manage to good flat strike it can still slide down." said Medvedev weighing his opinion on the much debated topic of tennis world right now.
Daniil Medvedev will now be up against veteran Marin Cilic in the 3rd round of the Wimbledon 2021 with both players coming at the Grand Slam with a title on Grass this year.
Also Read: "I need to raise my level" Alexander Zverev after 2nd consecutive straight-set victory at the Wimbledon 2021