World No. 2 Daniil Medvedev ended his season on the ATP Tour with a defeat in the finals of the 2021 ATP Finals where he was the defending champion. Medvedev lost to World No. 3 Alexander Zverev 6-4, 6-4 in 75 minutes ending the season on the Tour with a 58-13 record for the season and 4 titles to his name including the 2021 US Open and the 2021 Toronto Masters.
It was a sub-standard performance from Medvedev who failed to produce any breakpoint and hit only 1 winner in the entire first-set. "Even when [my serve] was going on the line, it didn't really have that spark. It wasn't enough for Sascha, who is a great player and broke me two times.
"Sometimes, in a way, it's not bad, but when you're playing in a big final on a fast surface against someone who is serving like Sascha, it's enough to win the match. We can talk about many things, but the serve was definitely the key today, and he was better," said Medvedev on his performance against Zverev in the finals.
Medvedev however had a great surprise for him after the conclusion of the finals. Argentine and Turin based Juventus Football Club's star Paula Dybala was in the stands and presented his jersey to the Russian who is a massive football fan and then took to his Twitter handle to thank the footballer.
Dybala meets Zverev after having met Daniil Medvedev at the Finals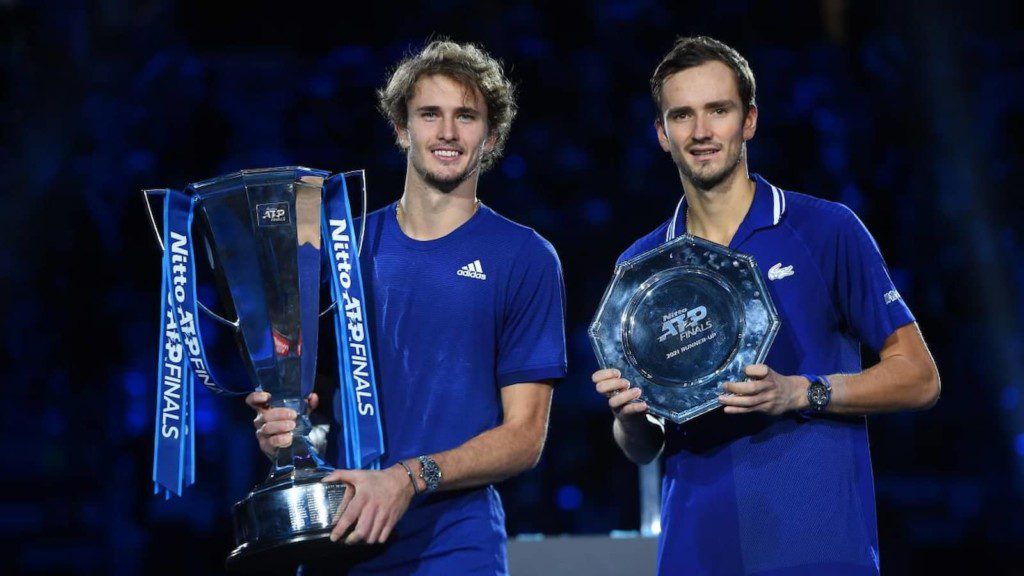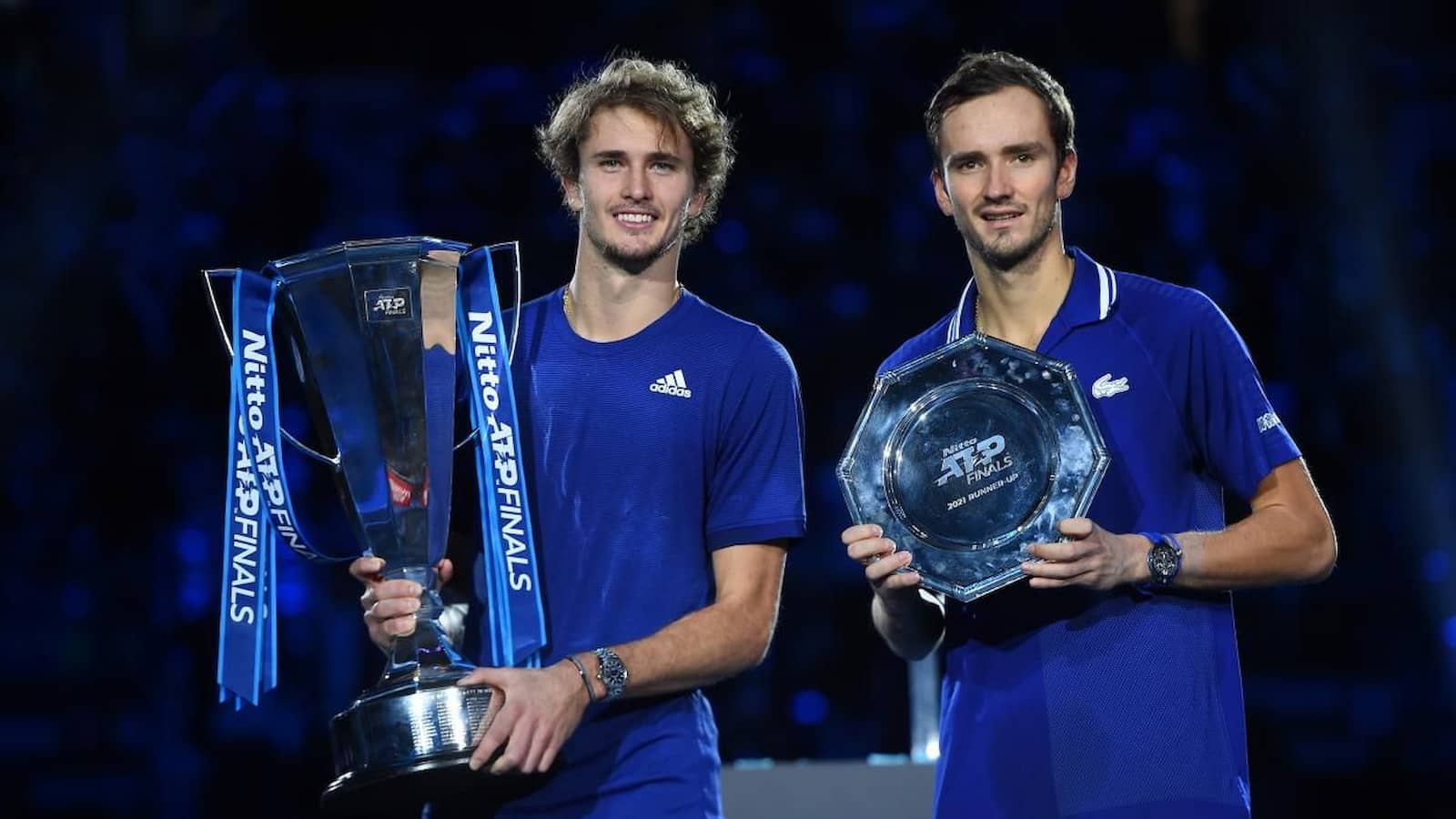 Medvedev's love for football is no surprise with the Russian performing a FIFA celebration 'The Deadfish' after he won the finals of the US Open this year and then explained the celebration which was seen for the first time on a tennis court.
Dybala also got to meet the champion Alexander Zverev who presented him the trophy while the footballer gave another of his jersey to the German. The Finals have seen quite a lot of guests from different sports with former captain of the Swedish national team and currently a player of the A.C. Milan Football Club, Zlatan Ibrahimovic also attending the event and then met his good friend Novak Djokovic.
Also Read: "I won the finals against someone I had lost five times in a row" Alexander Zverev proud to have defeated Medvedev to win the 2021 ATP Finals