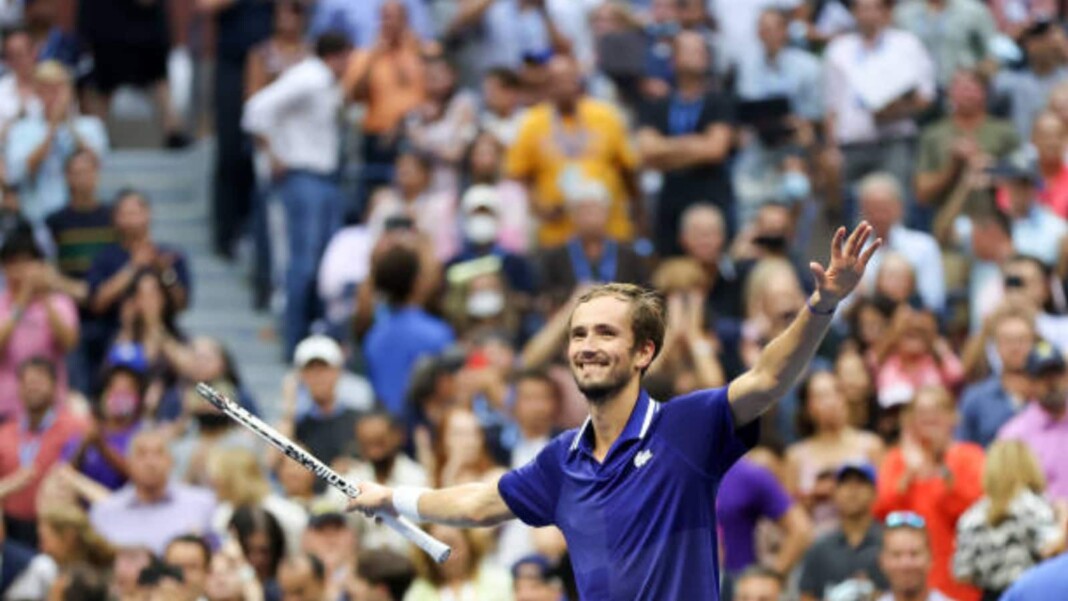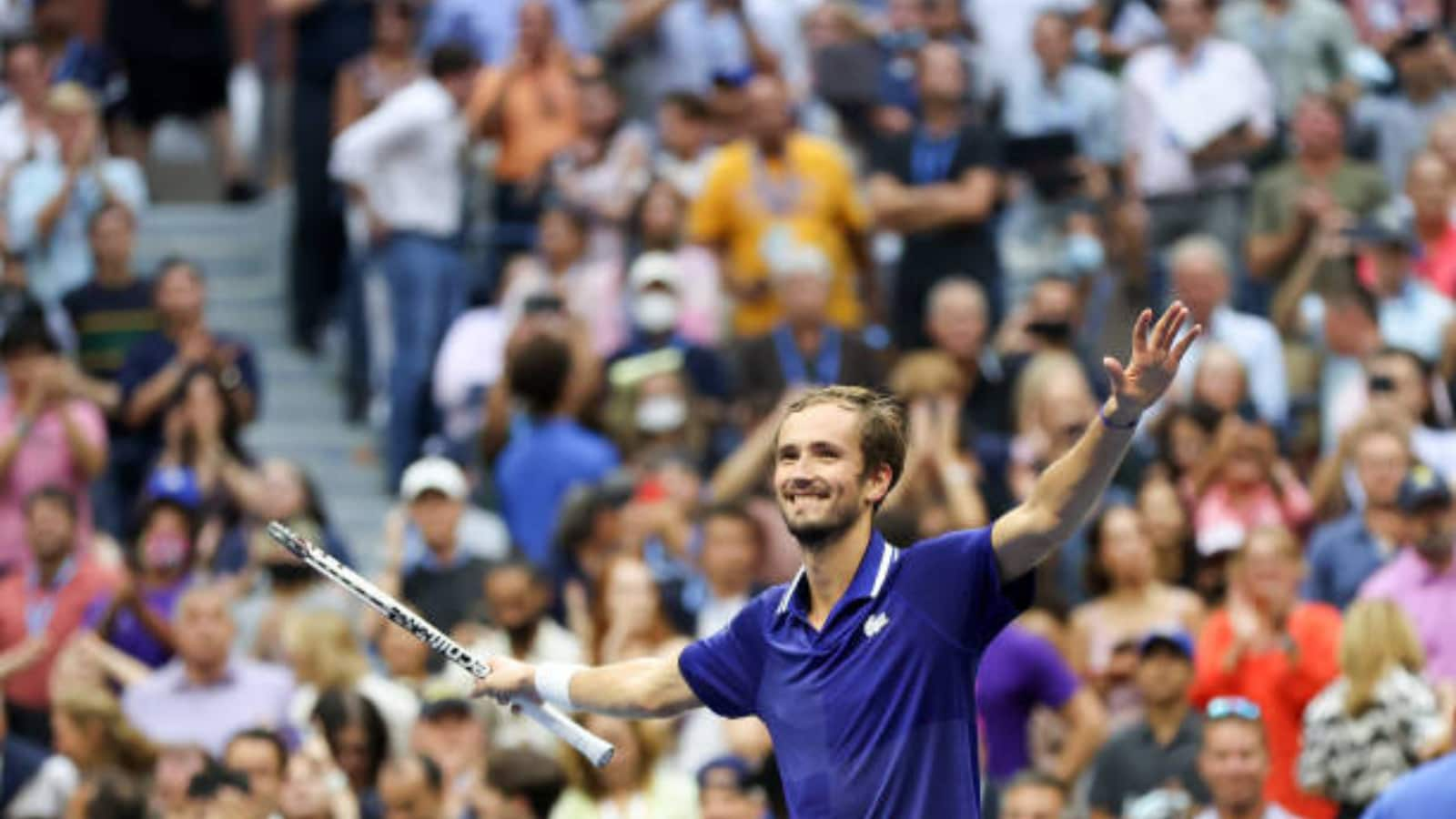 World No.2 Daniil Medvedev became only the third Russian man to win a grand slam in tennis history as he stopped Novak Djokovic's unbeaten run in the US Open Final. He beat the Serb in straight sets 6-4,6-4,6-4 to deny the top seed a historic calendar slam.
In an interview with Bloomberg TV, Medvedev expressed his happiness and said that winning a major is something that he'd dreamt as a child. "The main feeling is just happy. A lot of relief, a lot of happiness. Something I've been dreaming of as a child," he said.
"Something that you dream of but you think you can never achieve, then you understand that you're actually close to doing it but talking about tennis as a sport, you never whether it's gonna happen. So I'm really happy to manage to pull this off, especially against Novak, one of the greatest tennis players of all time."
Medvedev says winning in front of a Pro-Djokovic crowd made the victory sweeter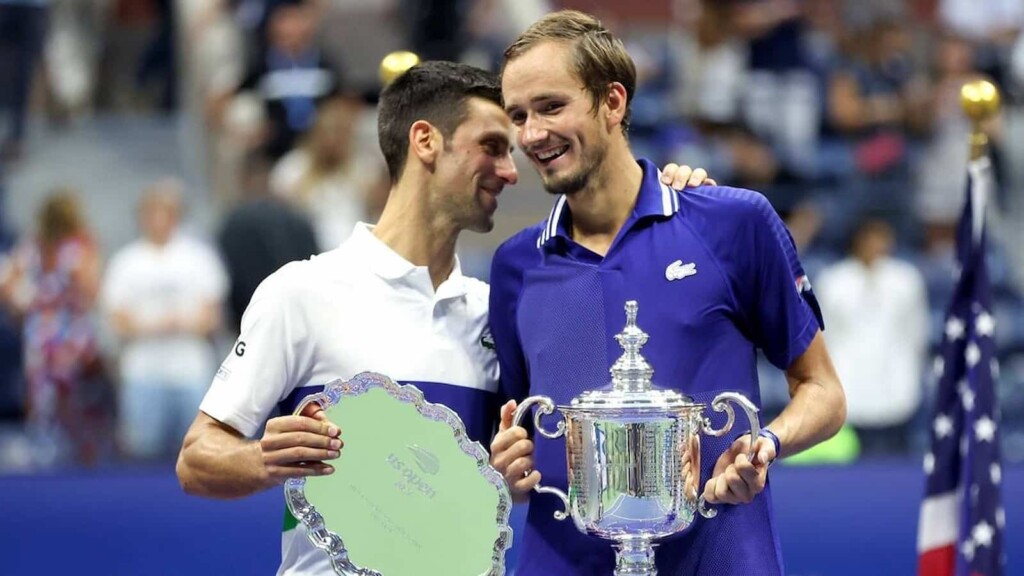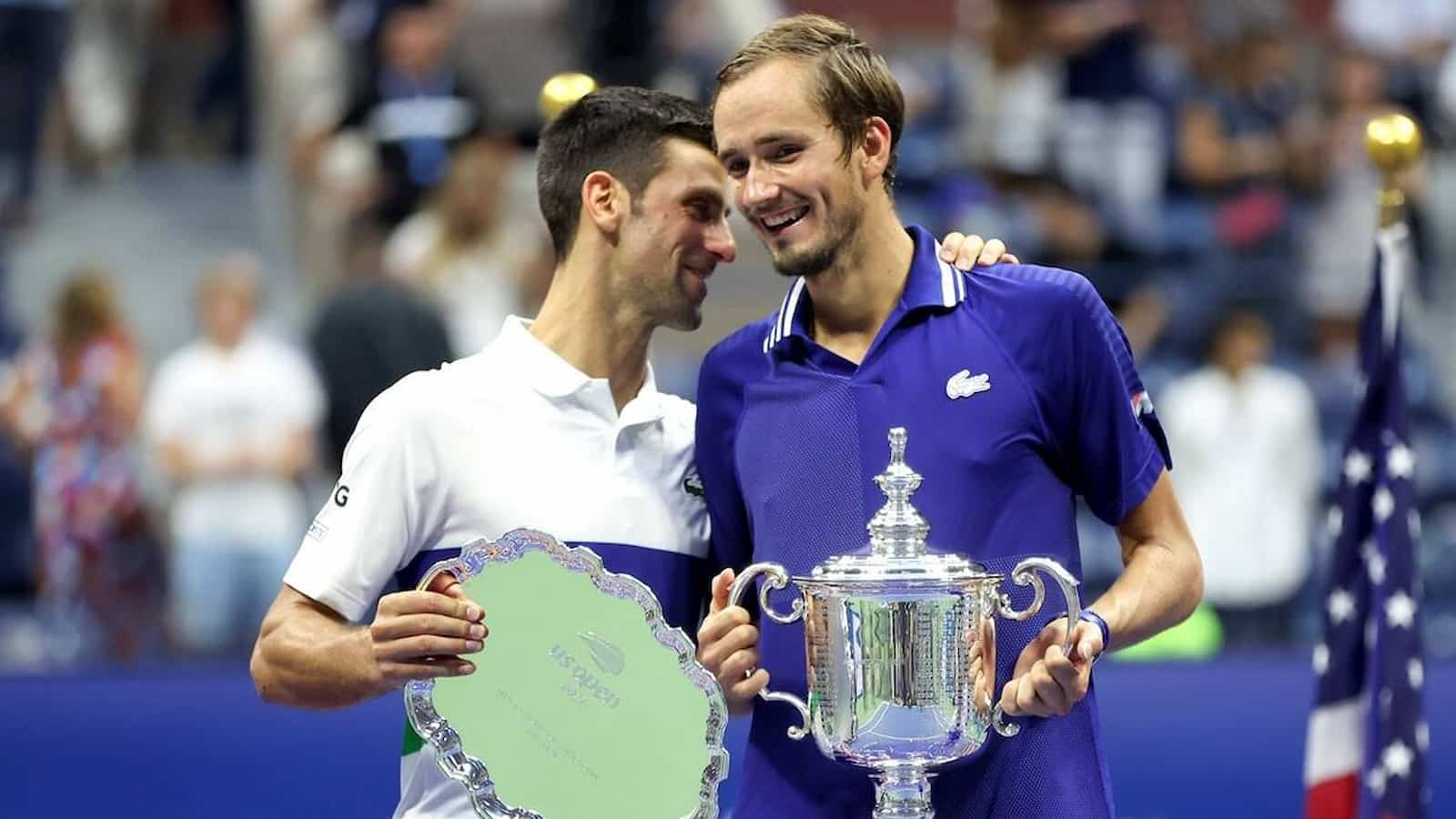 During the final, for a change, the New York crowd was Pro-Djokovic and backed him to an extent where their was silence in some points that Medvedev won. Medvedev revealed that having everybody against him made things difficult at the end. The Russian double faulted thrice on championship points.
But the second seed was aware that the crowd were not against him, rather they were favoring Nole because he was on the brink of creating history. "It was not easy at the end. I'm almost sure that it was not against me, it was for Novak. They wanted to witness history and it's completely understandable and yeah, it was really tough at the end," the 25-year old said.
"Especially when I had the first Championship point, I lost the game and they got into the situation even more. They understood they had a chance to bring back Novak and it makes it even sweeter as a victory. I mean I have nothing more to add except it was super tough."
Also read: 'Imagine being 18, playing in your 4th pro event, winning only a 25k before and now being US Open champ,' Daniil Medvedev congratulates Emma Raducanu