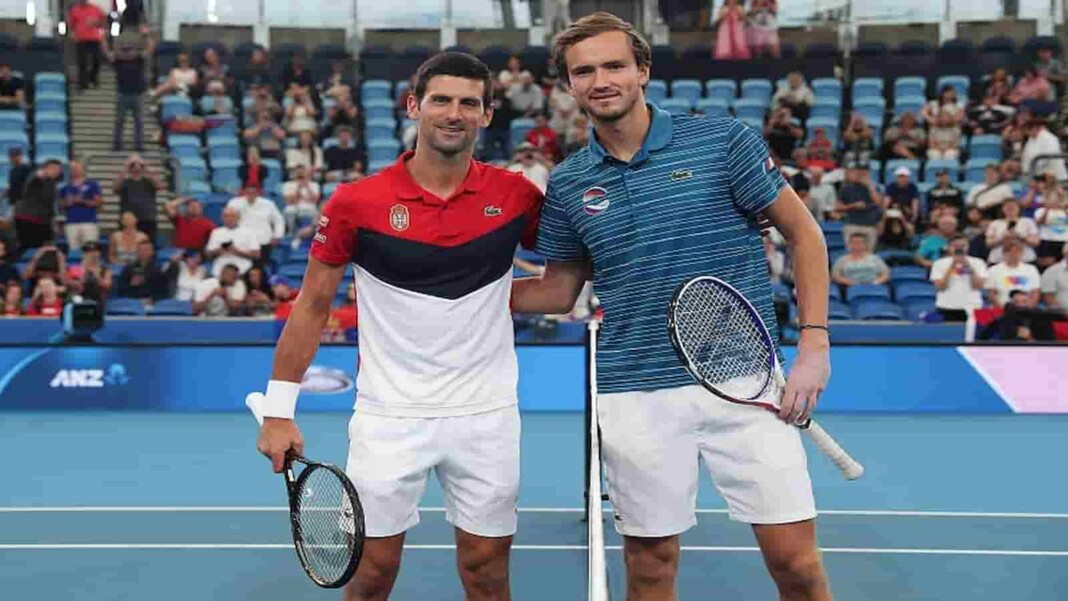 Novak Djokovic will return to grass court action this week, as the Serbian competes at the Mallorca Open. The world number one will play the Doubles Event, in order to prepare for Wimbledon 2021 which begins next week.
Novak Djokovic had a successful end to his clay court season, as he lifted his second French Open title, defeating Stefanos Tsitsipas in a five set final. The Serbian also defeated the 13 time champion in Paris, Rafael Nadal in four set classic.
The Mallorca Open will serve as a good starting point for Novak Djokovic to prepare for Wimbledon 2021. Competing in the Doubles event means that the world number one will not over exert himself prior to the Championships. Daniil Medvedev, world number two opined on why Novak Djokovic is competing in Mallorca, and how it will help him at Wimbledon 2021.
Novak Djokovic destroyed everyone in Paris: Daniil Medvedev
Daniil Medvedev stated that playing the Belgrade 2 Open a week prior to French Open 2021 boasted Djokovic's morale, as he claimed his first title on clay. The Serbian did not have a great start to the clay court season, as he was knocked out in the opening rounds of the Monte Carlo Masters and Belgrade 1 Open.
"Everyone said to Novak Djokovic, 'Why are you going to Belgrade the week before RG?' But he gained a lot of confidence there and then destroyed everyone in Paris, so it can be good to prepare ahead of a Grand Slam and win some matches," said Medvedev.
Daniil Medvedev also had a decent clay court season this time around, as he reached the quarterfinals of the French Open 2021. The Russian had never won a match at French Open in his last four attempts, but did well on clay this time around.
Also Read: Who is Daniil Medvedev's Coach?