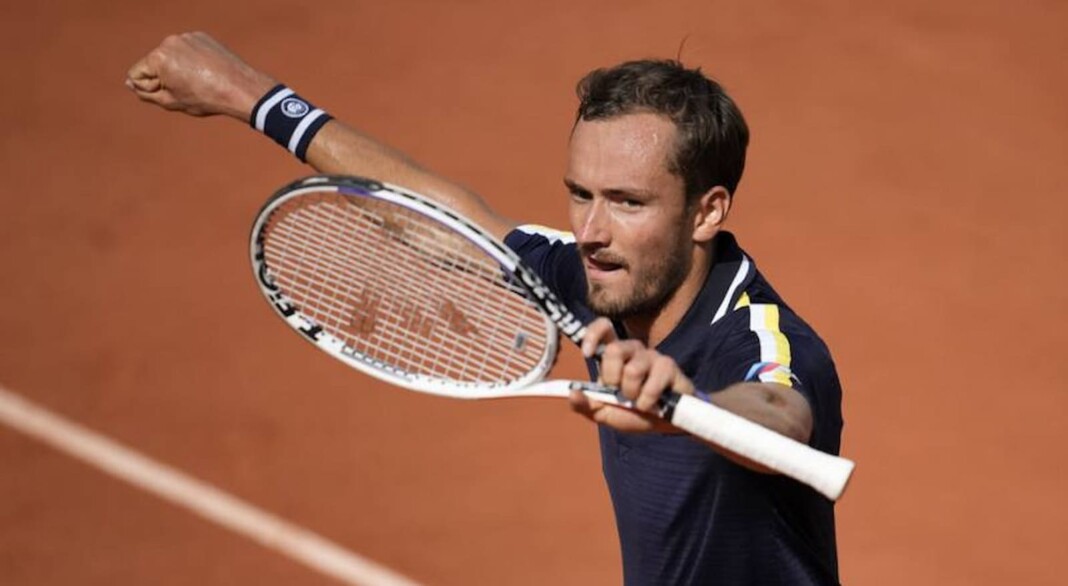 Daniil Medvedev has shocked every critic as he reaches the quarter-final of the French Open for the first time after having had poor results on Clay for multiple seasons. Medvedev defeated Cristian Garin 6-2, 6-1, 7-5 to make the quarters.
Medvedev has dropped just 1 set in his 4 matches at the French Open 2021 and has rested every doubt of his performances on the Clay surface after having exited from the Grand Slam in the first round from 2017 to 2020. After another straight-set victory over Chilean Cristian Garin, Medvedev spoke about the difference he feels this year while playing on Clay as compared to previous years.
"I didn't feel confident in Madrid" Medvedev on his change of form on Clay this season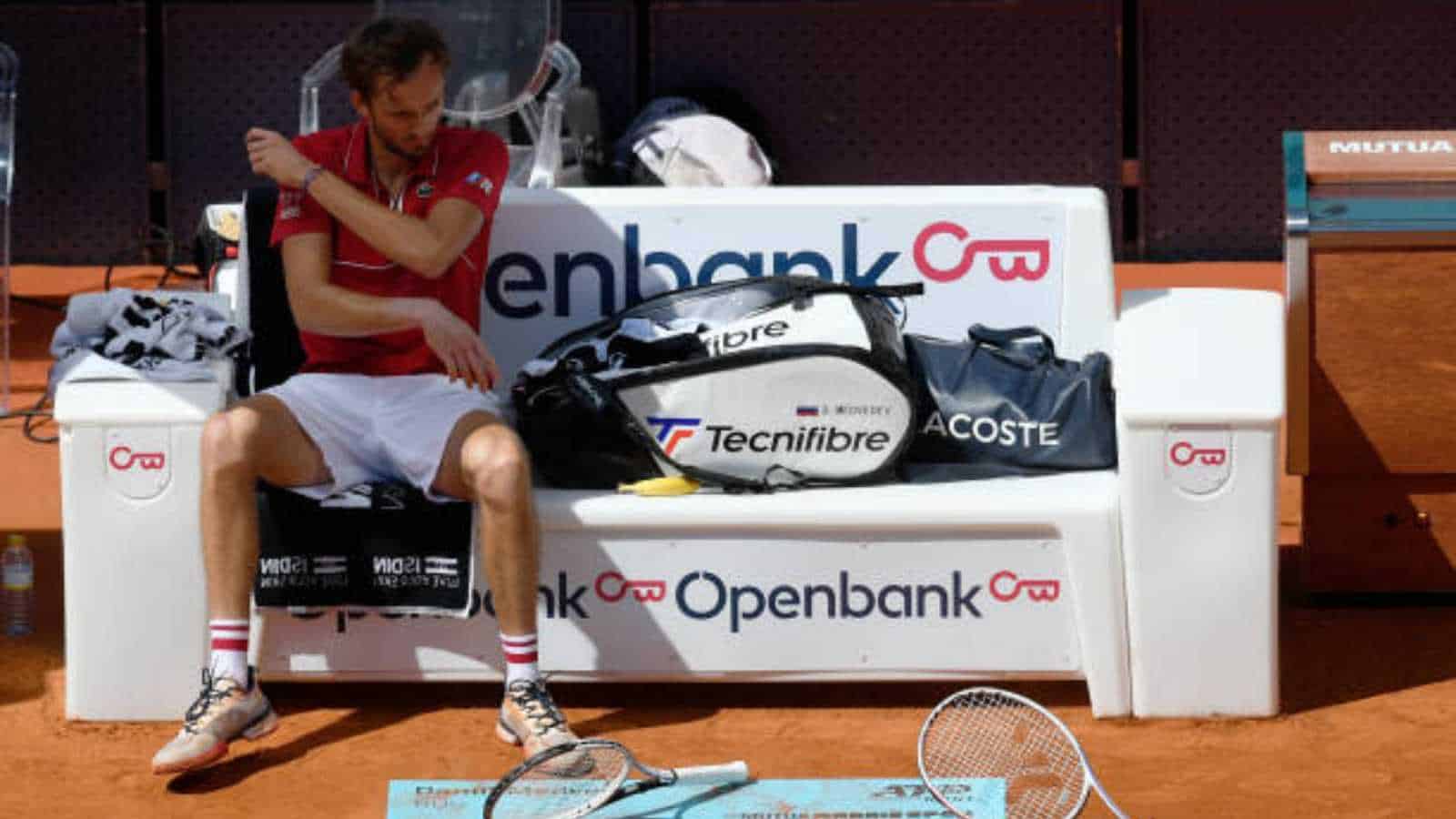 Daniil had a poor string of results before coming to the French Open this year. He made his Clay debut at this year's Madrid Masters where he was handed a bye in the first round and after winning the 2nd round match which was his first, and lost in the 3rd round to Cristian Garin. He later faced a first round exit at the 2021 Rome Masters.
"Conditions. In Madrid, even if I wasn't playing bad, but I felt that any shot could go somewhere I didn't want it to. So you can make mistakes. So I had only 1 break point in the first game of his serve and that was my only break point in the match, because I was missing the returns because I didn't feel confident in my shots and in my games." said Medvedev about the difference between Madrid and Paris.
"Here as I say before every match, to beat me, my opponent needs to play well. In the first two sets he didn't play good, so it was in my favour. In the third set he started playing better and could've won it. It was a tight-set and a tight encounter. Straight from the beginning of the match, I could almost return every ball in the court because Christian's serve is not unbelievable,"
"It's quite good but not unbelievable and it makes a difference. I made 14 aces, I don't remember the exact number. So I could've easy points on the serve, he couldn't. It's tough to play like that." said Medvedev about his performance against Garin this time as compared to their Madrid clash.
Daniil Medvedev hopeful of returning to Paris and winning the title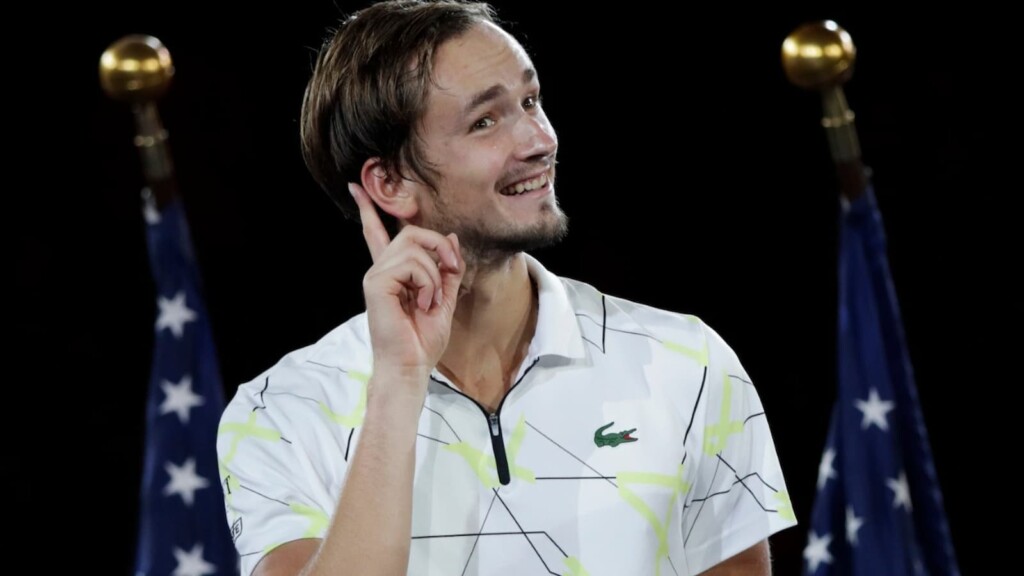 After 4 consecutive 1st round defeats at the Grand Slam and poor results on Clay, Medvedev had been frustrated with his performances and jokingly talked about winning just 1 match at every tournament on Clay. However, with his quarter-final run this year, he remains hopeful of returning back every year for the Grand Slam and hopefully win it one day.
"I can never know the future, but I hope so. I hope that I can come here for many years in a row, make great results maybe win it one day. Just interact with the public because I can speak French," said Medvedev about spending time in France.
"That's definitely a better feeling than losing in the first round and going home on a Tuesday. I think, two or three times I have lost here on Sunday, so it's not a good feeling. I hope it's going to be better with every year." added Medvedev as he moves past his Clay woes.
Daniil Medvedev will meet old foe Stefanos Tsitsipas in the quarter-finals as both chase their maiden Grand Slam title.
Also Read: French Open 2021: Stefanos Tsitsipas vs Daniil Medvedev Preview, Head to Head and Prediction for Roland Garros