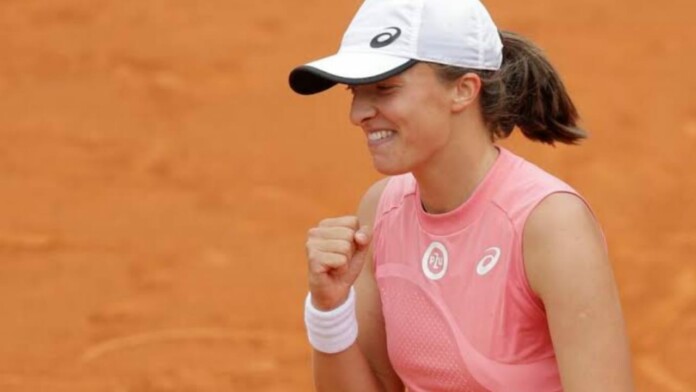 Iga Swiatek is only nineteen. At an age when people usually start college, this Polish girl is out to conquer the clay courts of Paris. Blessed with the genes that a World class athlete requires, Iga's father is former Olympic rower Tomasz Swiatek, the French Open Champion always had the ingredients for success in the professional world of sports.
She is out on the red dirt again to defend what she won last year. The circumstances have changed though, people know her game now, people know her strengths and weaknesses. It's said that your second year on the tour is tougher than the first especially if you have been successful in the first.
And she has been successful, apart from the French Open 2020 win, she also won the Adelaide International 2021, and the recently concluded WTA Italian Open in Rome. Let's take a closer look at Iga's game and try and understand what she does right, majorly, and what she can improve upon.
Iga Swiatek's Style of Play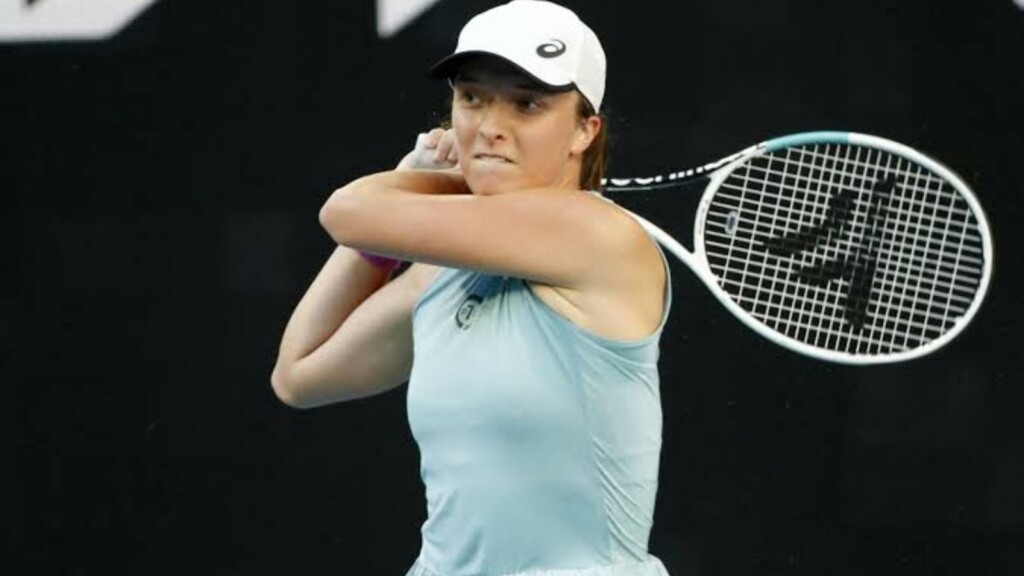 Iga Swiatek has an aggressive style of play coupled with a lot of variety in the strokes she employs. Her transition from attack to defense is often seamless, use of the drop shot is magnificent. Iga usually hangs around the baseline and is quick to take advantage of any short balls that the opponent hits back.
That she is a big Rafael Nadal fan is evident in the emphasis she puts on her fitness. The backbone of her game is her stamina and agility. Iga can keep running for the entirety of the match and it's almost impossible to tire her down. Also eye-catching and exciting is how she constructs a point. At such a young age she knows when to move forward, when to stay back, attack, defend etc.
Overall she is scarily good for someone who is just nineteen, ask Karoline Pliskova she will tell you, The one thing that she can get better at is her tactical side, and that will come with playing more matches, playing a variety of opponents under different circumstances and with experience. And when that happens, this Polish girl will be impossible to stop.
Iga Swiatek: Forehand and Backhand & Serve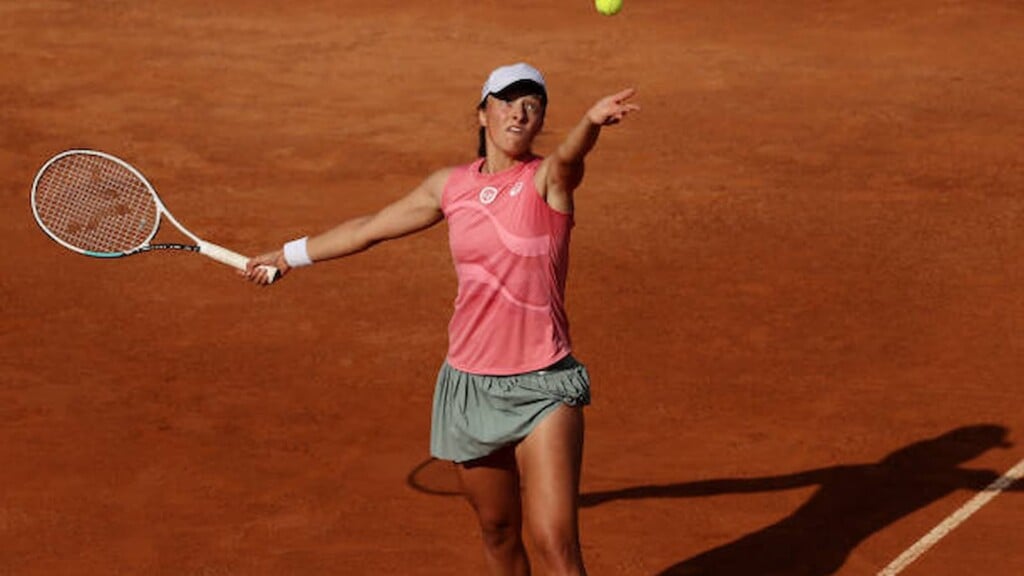 Swiatek has power aplenty in her groundstrokes so her forehand and backhand are both powerful. Last year during the French Open Iga Swiatek forehand was recorded at an average speed of around 118 km/hr which is way higher that the average of 111km/hour recorded in women.
Her backhand has been recorded to be as fast as Dominic Thiem, and Thiem by the way is a powerful player and one of the most successful currently. But what makes her groundstrokes stand out is the high amount of revolutions she imparts on them, in tennis terminology the ' top spin'. The top spin makes the ball jump higher than what it would normally do and this makes it difficult for her opponents to return as effectively as they would like to. Swiatek's ability to use angles and hit winners is also well known.
Iga also has a rock solid serve. Often recorded in excess of 180 km/hr her first serve is a weapon. For the second serve she often relies on the kick serve, one which jumps up after landing, and the slice serve. But the most important bit is that her serve is very reliable and effective. Iga will next be seen defending her French Open title. Her first round opponent is Kaja Juvan.
Also Read: Can Serena Williams equal Margret Court's 24 Grand Slams record? Let's look at Serena Williams's potential path to the French Open 2021 Final