Matteo Berrettini has established himself as one of the finest players of the future generation. He has certainly surprised everyone with his style of play, particularly the powerful forehand he hits, after winning the Queen's club tournament. In the quarterfinals of the French Open, the Italian placed pressure on world number one Novak Djokovic, but he couldn't go any farther. Given his track record on grass, he stands a good chance of winning Wimbledon in 2021.
Matteo Berrettini's Style of Play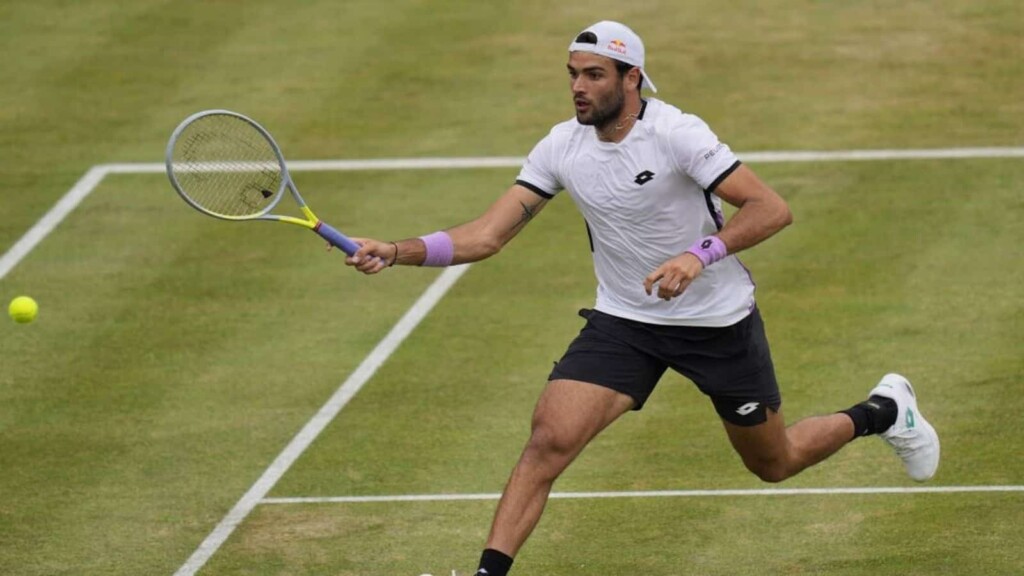 Berrettini is a hard-hitting all-court player with a powerful serve and forehand. His serve and forehand are his most dangerous weapons, but he's becoming more at ease at the net, and he acquired a useful slice while forced to play nothing else due to a wrist injury when he was 17 years old. On both wings, his dropshot is well disguised, and he frequently follows up with an approach to the net.
Matteo Berrettini: Forehand and Backhand & Serve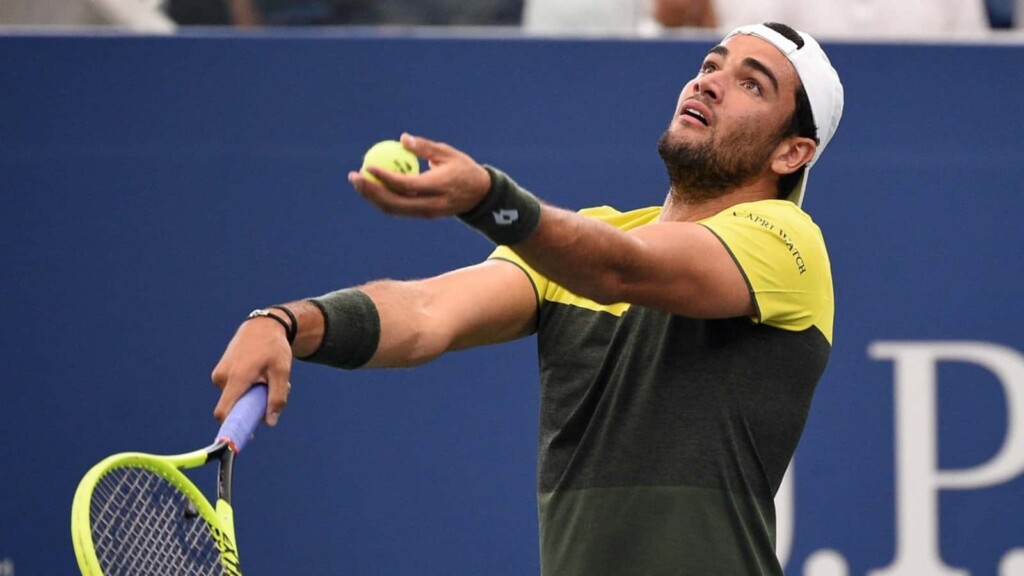 Matteo's forehand, which is noted for its speed, spin, and depth, is his major weapon. He also has a powerful serve, capable of reaching speeds of up to 235 km/h (146 mph). With aggressive play and exerting pressure on his opponent, Berrettini aims on setting up quick points and striking wins. To finish off points, he uses his transitional and net game, and he has been known to serve-and-volley. Many have compared him to Fernando González and Juan Martn del Potro because of his aggressive style, which is based on powerful serves and forehands.
Berrettini possesses a powerful backhand slice that may neutralise aggressiveness and keep the ball low despite having a weaker and less consistent backhand. He can set up aggressive forehands with this slice. Berrettini's defensive game and unreliability are his flaws. When placed under duress by opponents and forced to defend on the fly, he suffers the most, especially when attacked on the backhand wing. Berrettini's unreliability was a key roadblock to his career prior to 2019, however it has improved since then. However, his mental attention has waned, and he has a naturally combative demeanour.
With his victory in the Queen's club championships in London, Matteo Berrettini has established a strong impression. He'll be back in play at Wimbledon 2021.
Also read: Who is Matteo Berrettini's coach?