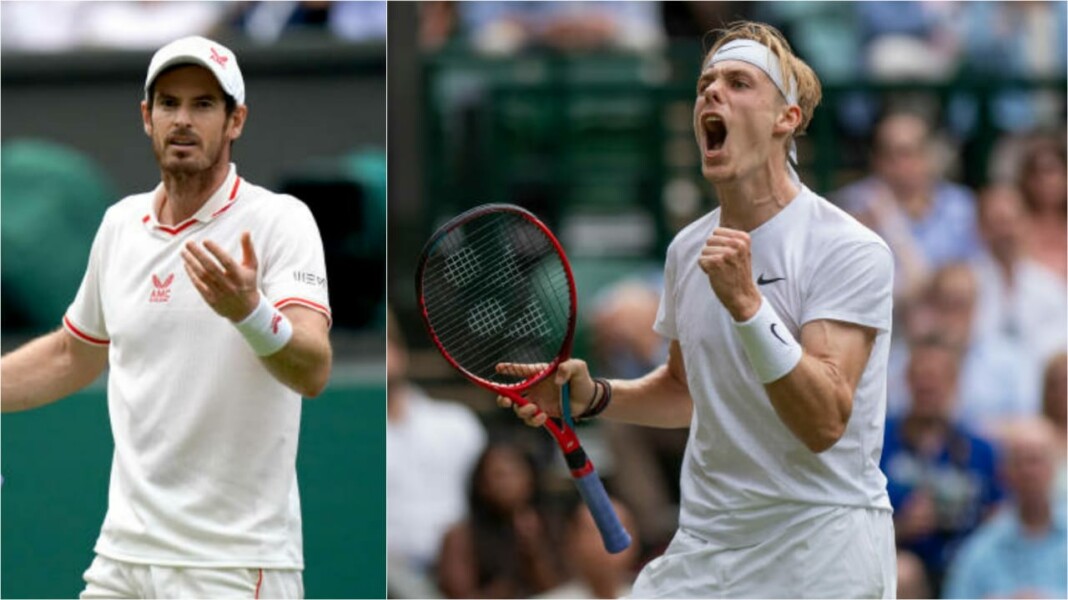 Denis Shapovalov crushed British hopes on centre court as he stormed past 3-time grand slam champion Andy Murray in the third round of Wimbledon 2021. This was the first time Shapovalov was competing in the third round at Wimbledon and he made sure he makes it to the second week too. He beat Murray in straight sets 6-4,6-2,6-2.
Shapovalov was dominant throughout the match. He served like a machine and didn't give Murray any chance. In the first set, he broke Murray upfront but the Brit, with crowd's backing managed to break back. He was trying his best to command the rallies but he didn't seem to have the legs because of his 5-set epic a day back. He got broken again and lost the set 4-6.
Shapovalov ran away with the remaining two sets. Murray was clearly struggling with his serve and had no answers to Shapovalov's. Despite the crowd pumping him up time to time, he wasn't able to create opportunities that would open the court for a winner. She got broken twice in the second set and lost it 2-6.
The third set was even worse for Murray. She was left a sitting duck on Shapovalov's serve and held his serve to deuce at times. He again got broken twice and lost the set 2-6, bringing curtains to his campaign at the 2021 Championships.
Also read: Wimbledon 2021: Novak Djokovic reaches the second week of a major for the 55th time, beats Denis Kudla in straight sets