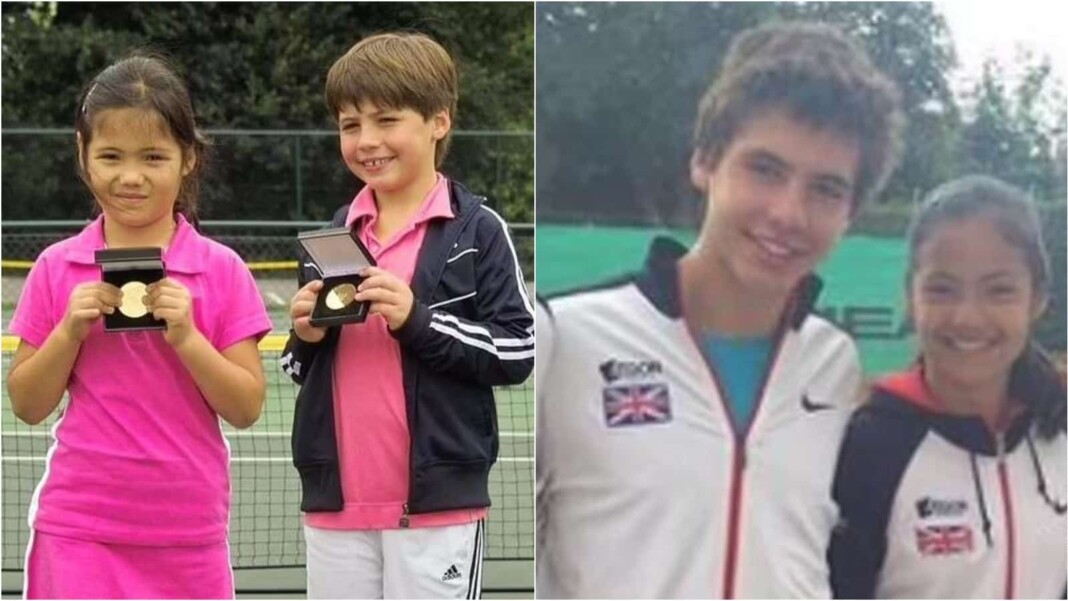 Ever since Emma Raducanu scripted one of the greatest underdog stories in tennis as she won the 2021 US Open having started as a qualifier and becoming the only player ever in history to do so, all her movements have been tracked very closely to know more details about the 18-year old Grand Slam champion who is yet to register a WTA Tour win.
After her success in the finals in New York, Emma's popularity grew even more which saw her get invited to many TV shows and interviews across the US and UK. She also made her red carpet debut at the Met Gala 2021 and visited one of her bucket list places later, the New York Stock Exchange.
As she enjoyed time away from tennis as both the ATP and WTA Tours took a 1-week break after the Men's Singles finals at the US Open, Emma went on a sightseeing tour in New York and was spotted enjoying her time with a close friend that many are believing to be her boyfriend but the teenager is yet to confirm that.
The friend accompanying her is her childhood friend and former junior tennis player Benjamin Heynold who grew up with Emma since the pair was 6 years old and both have represented Britain in various junior competitions and tournaments. Benjamin did not continue with tennis and left for the US to continue with his study while Emma stayed in the UK and managed her studies with tennis.
Emma Raducanu returned to the UK after 7 weeks in the US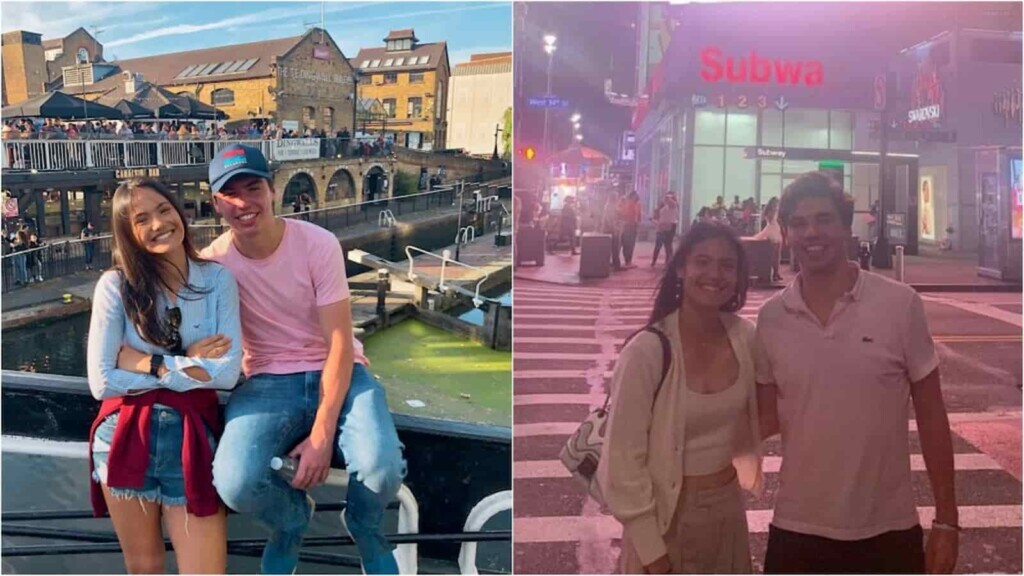 As Emma's parents could not travel with her to New York for the US Open, Benjamin spent quite a lot of time with Emma during her 7-week stay in New York to give her company as she trained for the Slam along with her team. Emma's parents watched her victory from their home and as Emma revealed later, they did not ask much about tennis and were more concerned about her well being.
Emma returned home on September 16th after almost spending 1.5 months away from her home and was given a big security detail as reporters stormed her house to interact with her which she did after hugging her parents first.
Also Read: Emma Raducanu's mother Renee picks daughter's Player of the Year award in the UK as Emma lifted the US Open 2021