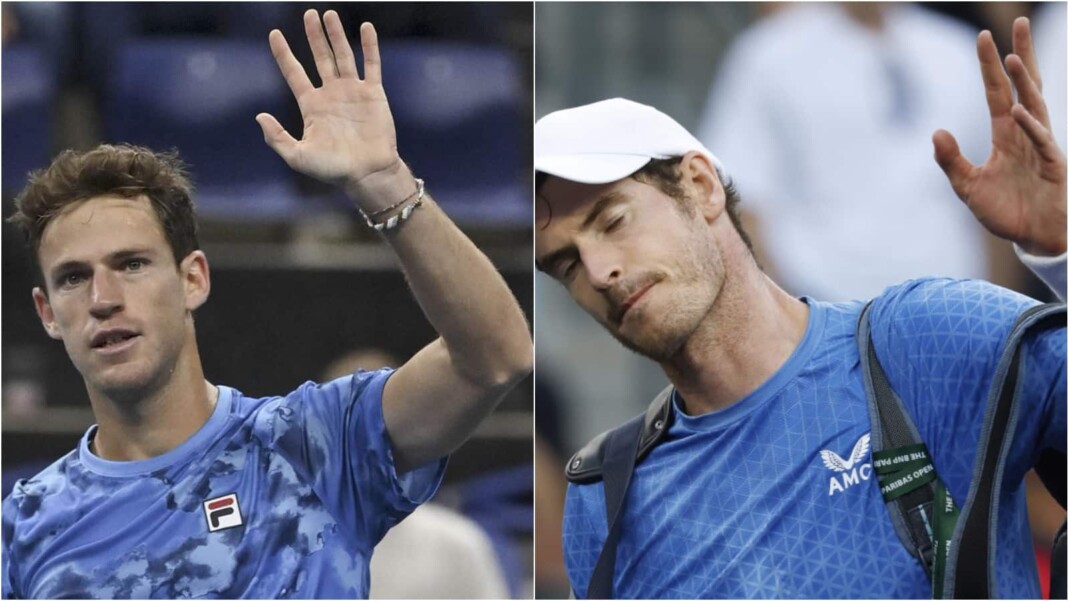 Andy Murray and Diego Schwartzman faced off in the second round of the ongoing 2021 European Open where the Argentine defeated Murray 6-4, 7-6(6) in 2 hours and 13 minutes with players going toe-to-toe but it was Schwartzman who came out on top at the end.
While Murray had a good service game, Schwartzman's athleticism and better movement eventually turned out the difference between the two players with Diego finishing with 80/153 points while Andy had 73/153 points. With another early-round exit, Murray's hopes of breaking into the Top-100 by the end of the season has taken another blow.
With Schwartzman winning the first-ever clash between him and Murray, the Argentine nevertheless praised Murray for his efforts and overall performance during his post-match interview.
"He's coming back. Every week he's playing better and he's moving better. I just have a lot of respect because when I grew up playing tennis, I was watching Roger, Rafa, Andy and Djokovic. Right now, playing against him, it's a pleasure for me," said Diego who now extends his stay in Antwerp by reaching the quarter-finals.
Andy Murray to next play at the Vienna Open starting October 25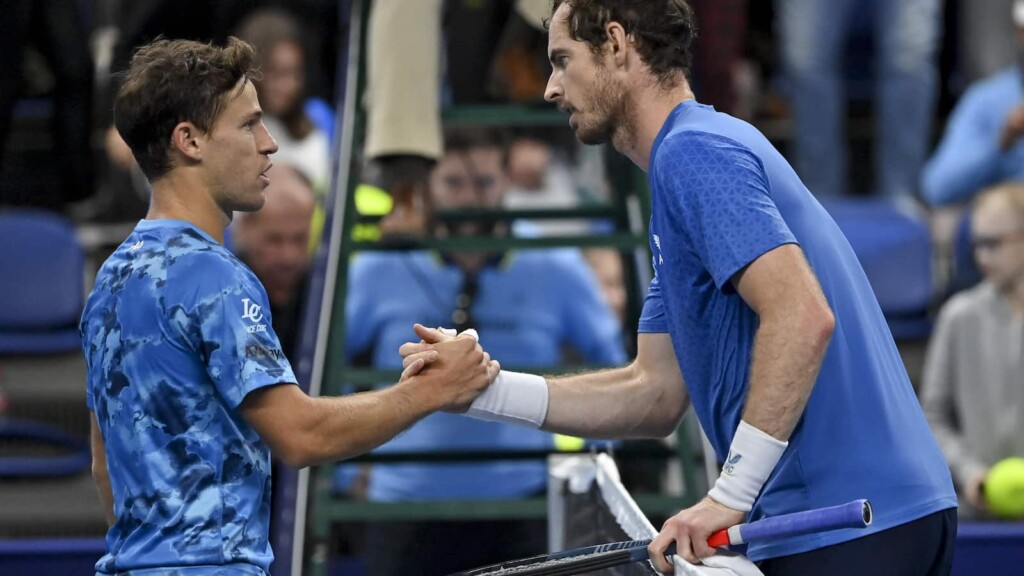 Murray is now expected to travel to Austria for the upcoming ATP-500 Vienna Open 2021 where he has been a two-time champion winning the titles in 2014 and the 2016 Vienna Open. Murray is yet to lose a match in Vienna having an 8-0 record at the event. With 500 points at stake, Murray would like to go further ahead and improve his rank which currently is 172nd in the world.
Murray has already announced his decision to skip this year's Davis Cup and with only the 2021 Paris Masters being a bigger tournament than the Vienna Open, Murray would be extra motivated for this year's trip to Austria.
As for Schwartzman, he will now face American Brandon Nakashima in the quarter-finals of the European Open, his 7th for the season.
Also Read: "You are the biggest competitor I know, the respect I have for you is through the roof," Frances Tiafoe pens down a respect note for Andy Murray