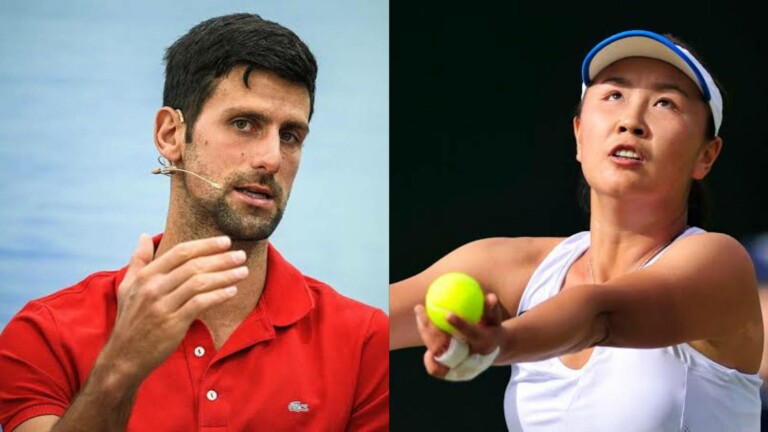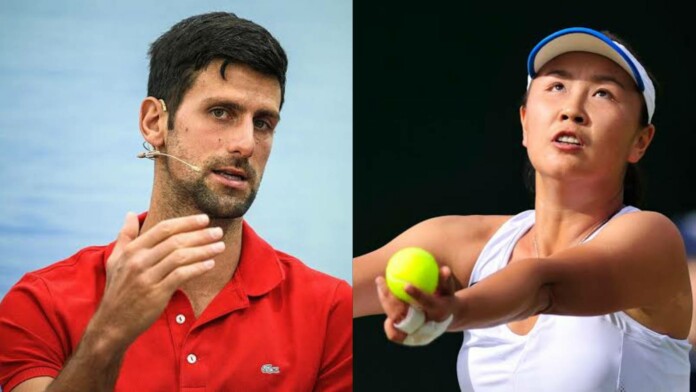 The world was shocked when a Chinese tennis player named Peng Shuai made some extremely serious allegations against a top-level former Communist Party Leader a few days back. As soon as the player opened up about what had happened with her, a lot of people started raising concerns over safety.
This is because Peng expressed her ordeal through a lengthy post on Weibo, a leading Chinese social media platform. The post was removed very quickly, and Peng's account is nowhere to be found. Post that, people were afraid that Peng's life might be in danger, and judging by how things have transpired after the post was deleted, it would be fair to say that people were right as Peng has mysteriously disappeared.
"I can imagine how her family feels": Djokovic on Peng's disappearance
Recently, many top tennis stars have come out in support of Peng. World No. 1 Novak Djokovic also voiced his concern over Peng's safety. "I don't have much information about it, I did hear about it a week ago, and honestly it's shocking that she's missing," Djokovic told reporters after defeating Casper Ruud in his ATP Finals opener.
He went on to add that he has seen her so many times on court in previous years and that he understands what her family is going through right now. "It's someone that I've seen on the tour in previous years quite a few times. There's not much more to say than to hope that she's ok and it's just terrible. I can imagine how her family feels, you know, that she's missing."
Recently, ATP chairman Andrea Gaudenzi also came out in Peng's support and stated, "deeply concerned by the uncertainty surrounding the immediate safety and whereabouts of WTA player Peng Shuai." In the post which has resulted in her disappearance, Peng had written that Zhang Gaoli, a former vice-premier and member of the Communist party's Politburo Standing Committee, had forced her to have sex around three years ago. The post vanished very quickly and since then, Peng's whereabouts are unknown.
Also read: "SHOCKING" Chinese tennis star Peng Shuai accuses former top Communist Party leader of sexual assault