World No.12 Dominic Thiem missed out most part of the year due to wrist issues. After a long recovery, the Austrian is finally to return to the tour at the upcoming Mubadala Tennis exhibition in Abu Dhabi in December.
Thiem is also making progress keeping the 2022 Australian Open in mind, where he reached the finals in 2020. Meanwhile, the 2020 US Open recently explained how tough it was to lock horns against the big-three during the initial part of his career.
Appearing on a podcast show, Einfach mal Luppen, Thiem said since he adored the big-three while growing up, it was difficult to play against them. "The first matches against the big names (Federer, Nadal, Djokovic) were really, really difficult because you know them from TV, you practically adore them and want to go where they are and then it doesn't take that long and suddenly you're facing them," Thiem opined.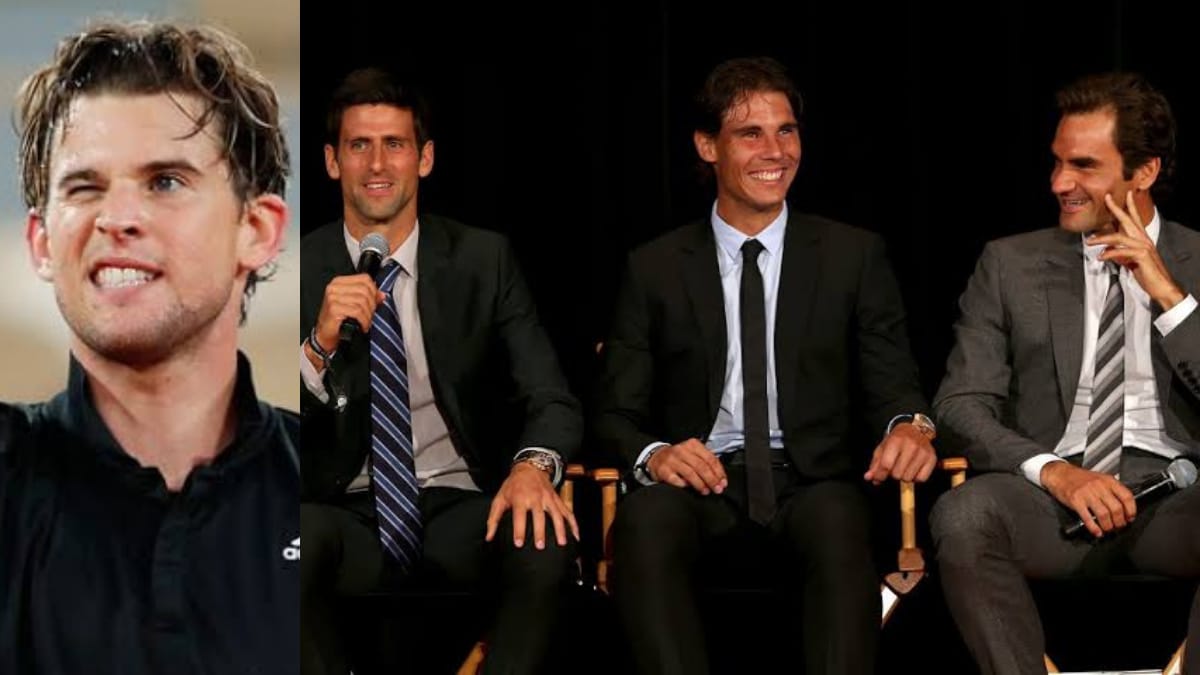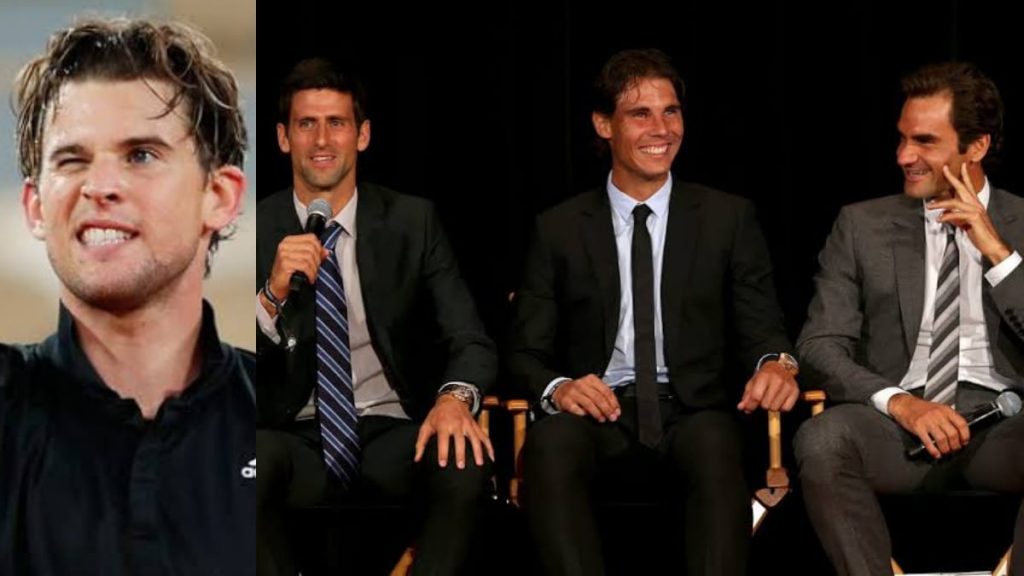 The top-ranked Austrian also pointed out that besides beating the big-three, it was also imperative to defeat their legacy. "You not only have to defeat them playfully, but also defeat their legendary status," Thiem added.
Although Thiem struggled to get beat Novak Djokovic, Roger Federer and Rafael Nadal earlier in his career, he managed to get some important wins against them later. Although the 28-year-old still trails the Serb and Spaniard in the head-to-head count, he is 5-2 ahead against the Swiss maestro.
Further explaining how the pressure of facing the big-three wore off with time, Thiem said, "The more matches you play against the legends, the more normal it becomes. After a certain time, I went into it like any other match, with the sole aim of winning. And then I didn't really care who was on the other side."
Thiem and Nadal to play in Abu Dhabi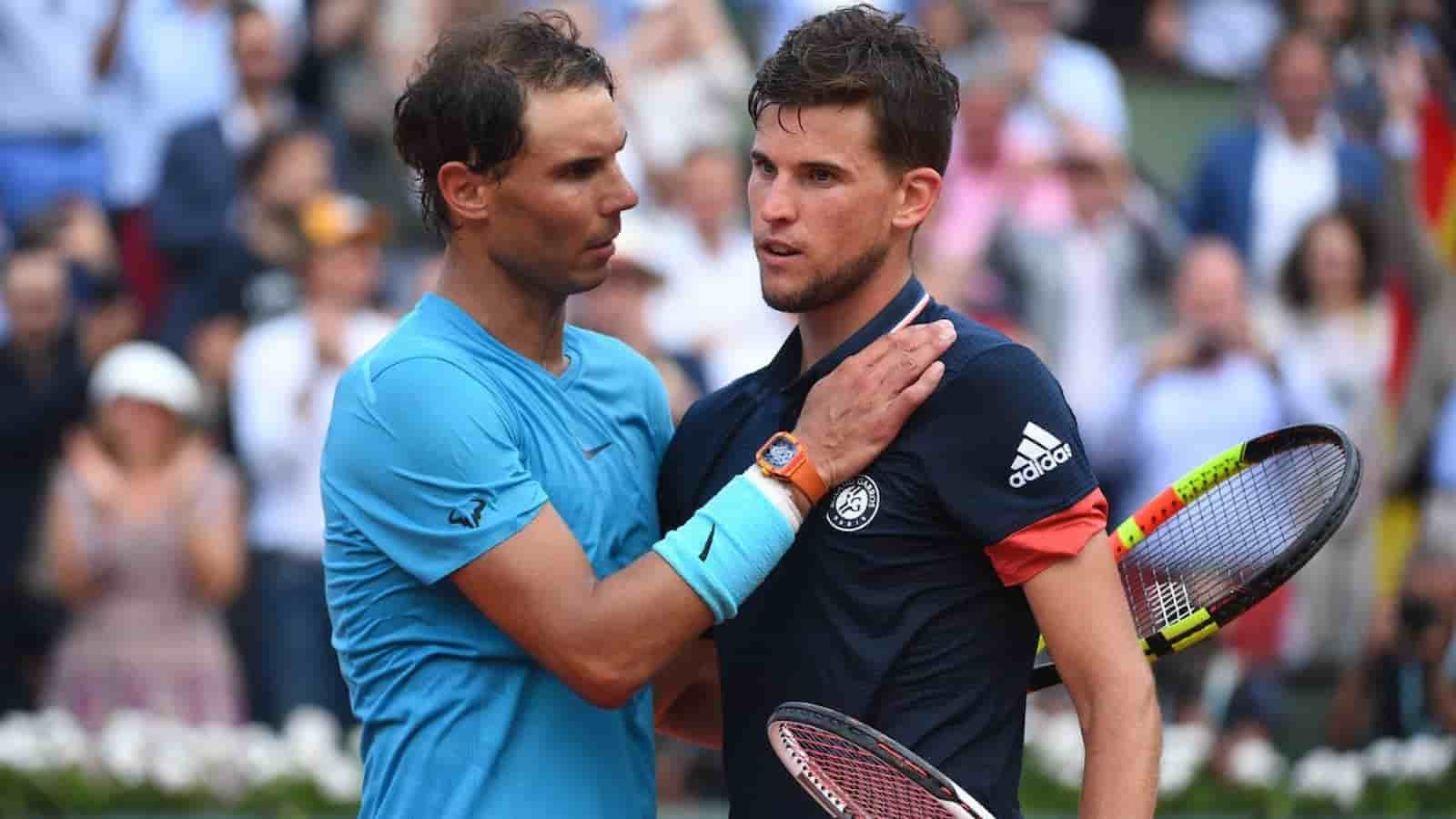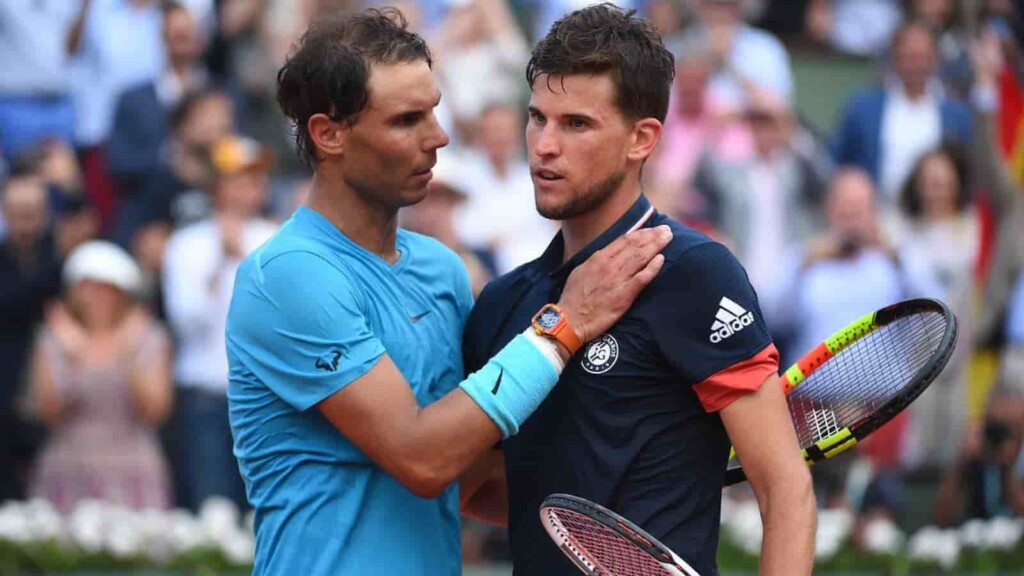 Like Thiem, 20-time Grand Slam champion Nadal too will return at the Mubadala Tennis World Championships in Abu Dhabi in little over month, as a warm up for 2022. Given their long-lay off from the tour, it will be interesting to see how they fare in the middle east.
Also read: "When I saw him coming I would go to the bathroom" – Paula Badosa recalls the player who intimidated her the most