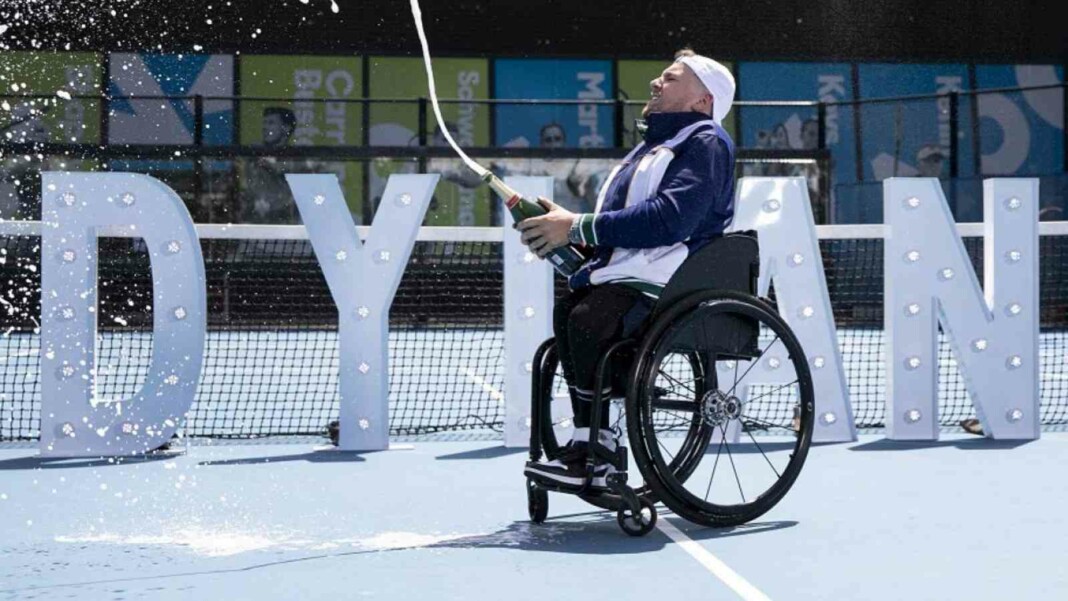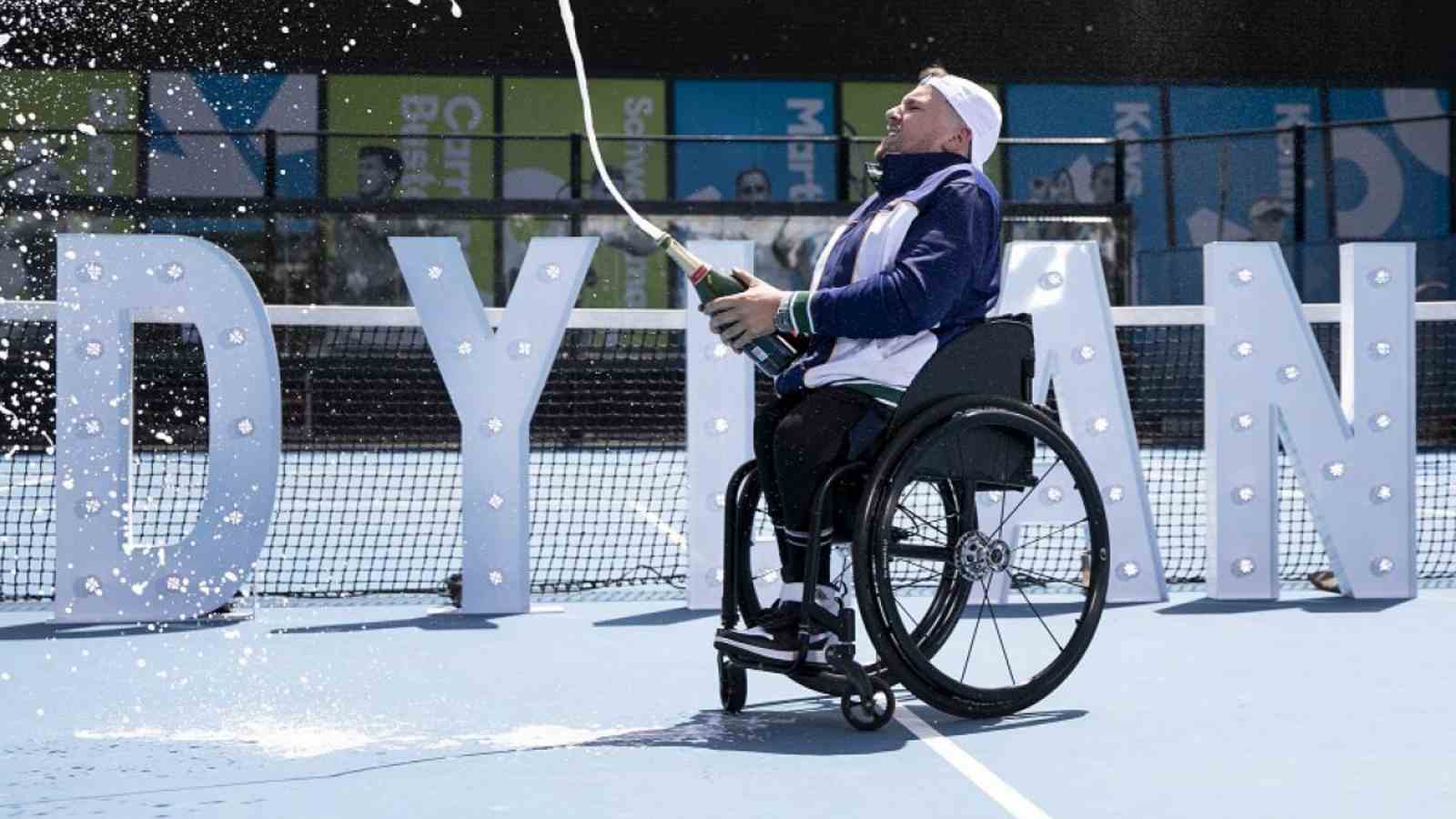 Dylan Alcott has announced his retirement from professional tennis. The wheelchair legend is a 23 time-grand slam champion and Olympic medallist in tennis as well as basketball. In 2021, he became the only man in any form of tennis to complete the Golden Slam. He and Diede de Groot(Dutch female wheelchair tennis player) along with German legend Steffi Graf are the only players to have achieved this feat in the history of the game.
Dylan Martin Alcott was born in 1990, with a tumor wrapped around his spinal cord. He was operated upon, and while the operation was successful, it left the weeks-old Alcott a paraplegic who would be wheelchair bound for life. Despite being bullied badly for his predicament, he relentlessly carried on, representing Victoria (Australian state) in swimming and Australia in tennis and basketball.
Dylan Alcott: Career at glance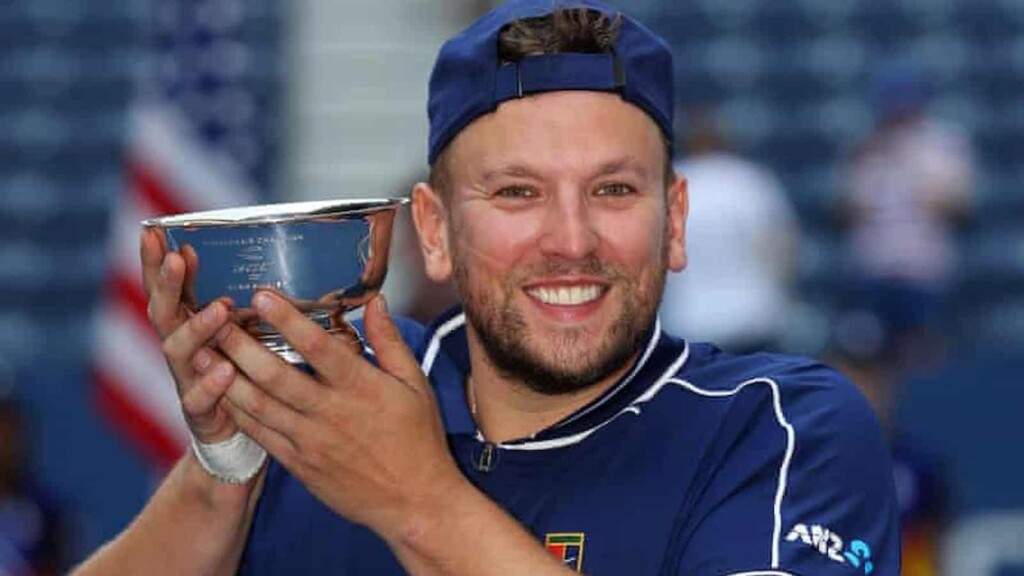 Dylan Alcott was a member of the Australia men's national wheelchair basketball team, known colloquially as the Australian "Rollers". At 17, he became the youngest Rollers gold medal winner at the 2008 Beijing Paralympics, and was the youngest to compete in the wheelchair basketball competition. He also won the silver at the 2012 London Paralympics.
Alcott played tennis as a junior, and was ranked amongst top 5 in the world. In 2014, he turned pro and re-entered the court. Since then he has won 15 grand slam singles 8 doubles titles. He has won the Australian Open which is his favourite tournament, consecutively since 2015. Basketball aside, Alcott has also won Paralympics medals in tennis. In 2016 Rio Paralympics, he won the gold in quad singles and quad doubles category. In Tokyo, he defended his singles gold, but settled for a doubles silver. Along with this 2021 Tokyo gold, Alcott won the singles tournament at all four grand slams, making him the third person and first male to achieve the Golden Slam. In doubles grand slam, he has achieved the Calendar Slam in 2019.
"I feel redundant" Dylan Alcott announces retirement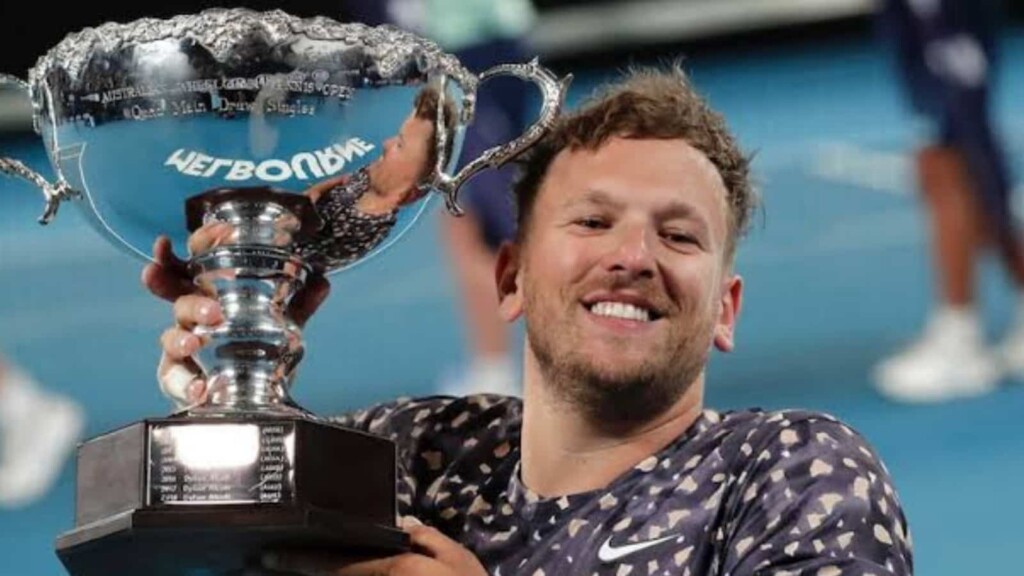 The 30-year-old took to Instagram to announce that the upcoming Australian Open 2022 will be his last professional tournament. He will be vying for a record eighth consecutive trophy. Alcott spoke to reporters at Melbourne Park, saying he couldn't retire after US Open since it was not his home. "This is my home and the Australian Open changed my life, tennis changed my life. Without tennis I wouldn't be here sitting and talking with you today, potentially sitting here at all. I owe it everything, and what better way to finish in my home city in front of crowds, big, big crowds after the year that we had, the last couple of years. It's going to be incredible" he said.
Dylan explained that he has had his share of victory, and now he wants the younger generation to take over "I feel redundant, I feel old, I feel a bit washed up. It's their turn to dominate and get the recognition they deserve, so really looking forward to getting out there and doing my thing one more time, and hopefully making it 16 (Grand Slams)".
Dylan Alcott on his advocacy for specially-abled people: "Being a good tennis player is probably the 32nd priority in my life"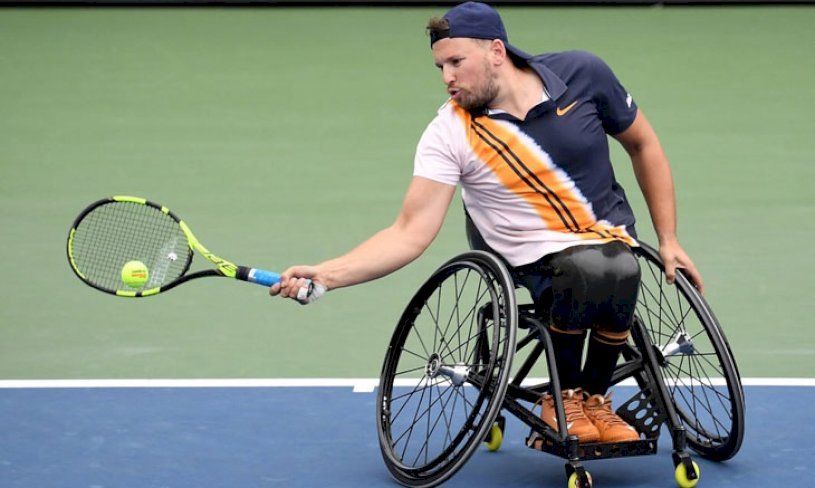 Alcott, who was left a paraplegic soon after his birth, was viciously bullied. With the fame he acquired as a sporting great, he has always strived to fight for the equal treatment of specially-abled people. He has also used his platform to talk about mental health issues. While speaking of his retirement, he referred to his advocacy, saying "I am so proud and proud of the work we have done, to be honest being a good tennis player is not the priority of my life. Being a good person is. Being a good advocate and changing perceptions for people like me so they can live lives they deserve to live and get the opportunities I have had. I am so lucky. We have all done this, my team, family, doubles partner, everybody that is a part of what we do. It is a big juggernaut but it has really changed perceptions, I hope, and I will never forget".
Also read: "They are just amazing and they have really good results," says Barbora Krejcikova on her respective group in the 2021 WTA Finals