Earlier this year, Elina Svitolina, or Elina Monfils as she's known as post her marriage to French player Gael Monfils, had announced that October 25 that she would no longer work with Andrew Bettles.
The Ukrainian had a mixed season on court in 2021, with a disappointing Wimbledon run but a strong run of form post the exit. She eventually won the bronze at the 2020 Tokyo Olympics, which was Ukraine's first-ever medal in tennis. That would represent a pretty stellar summer for most, but Svitolina kept the foot down. Early exits in Montreal and Cincinnati threatened to derail the momentum, but a nine-match winning streak post the disappointments helped her get the season back on track.
Svitolina announces her new team and prepares for the new season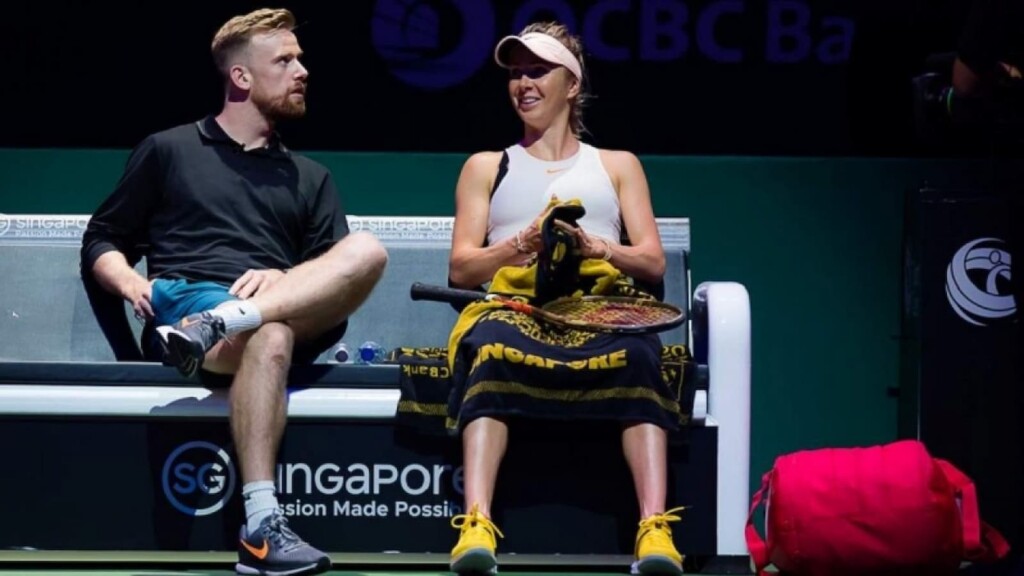 Present alongside the Ukrainian for 5 years, the Briton helped Svitolina to capture four WTA 1000s and reach two Grand Slam semi-finals. Above all, she had won the Masters in 2018. In an attempt to win her maiden Grand Slam,  the former world number 3 will now work with Andis Juska, a former professional himself. The latter, 36, had previously worked with top players such as Jelena Ostapenko and Amanda Anisimova. 
She has also decided to add her husband's coach Günther Bresnik into her team in the capacity of a consultant coach. The Austrian will therefore share his time between the two tennis stars.
The current world number 15 has subsequently revealed her excitement to work with her new team and to win that elusive Grand Slam that she had long been tipped to win.
" I am extremely excited to start next season with my new coaching staff, with their two experiences, I have no doubts that it will be beneficial for my game. I think they are the right people to partner with at this time and stage of my career, "- said the Ukrainian.
The 27-year-old, who reached the quarter-finals of the US Open 2021, would subsequently look to make a fresh start in the new season and improve from a year of near misses.
READ NEXT: "I'm not going to ask Novak Djokovic his vaccination status" AO tournament director Craig Tiley hoping Novak plays the Slam in 2022