The US Open 2021's Women's Singles finals between 18-year old British prodigy Emma Raducanu and 19-year old Canadian and Juniors Grand Slam champion Leylah Fernandez has now become the most-watched video on the official Youtube channel of the US Open. They overtake the highlights video of the Men's Singles finals between World No. 1 Novak Djokovic and World No. 2 Daniil Medvedev.
The two teenagers over the course of the Grand Slam became quite popular for their brave runs which included toppling many higher-ranked opponents with Leylah defeating World No. 2 Aryna Sabalenka, World No. 3 Naomi Osaka and World No. 5 Elina Svitolina on her way to the finals.
As of 17th September 2021, the match video of Raducanu and Fernandez had 2.7 million views while Novak's and Medvedev's finals had received a total of 2.4 million views. On the women's side, the 2nd most-watched video was the semi-final highlight between Raducanu and Maria Sakkari, having received 1.6 million views while the Round 3 highlights between Carlos Alcaraz's victory over Stefanos Tsitsipas is 2nd on men's side with 1.5 million views.
Only 4 videos on the men's side had gone past the 1 million view mark while 6 videos featuring the matches of women's matches had garnered more than 1 million views.
Emma Raducanu and Leylah Fernandez also recieved the maximum social media followers after the US Open 2021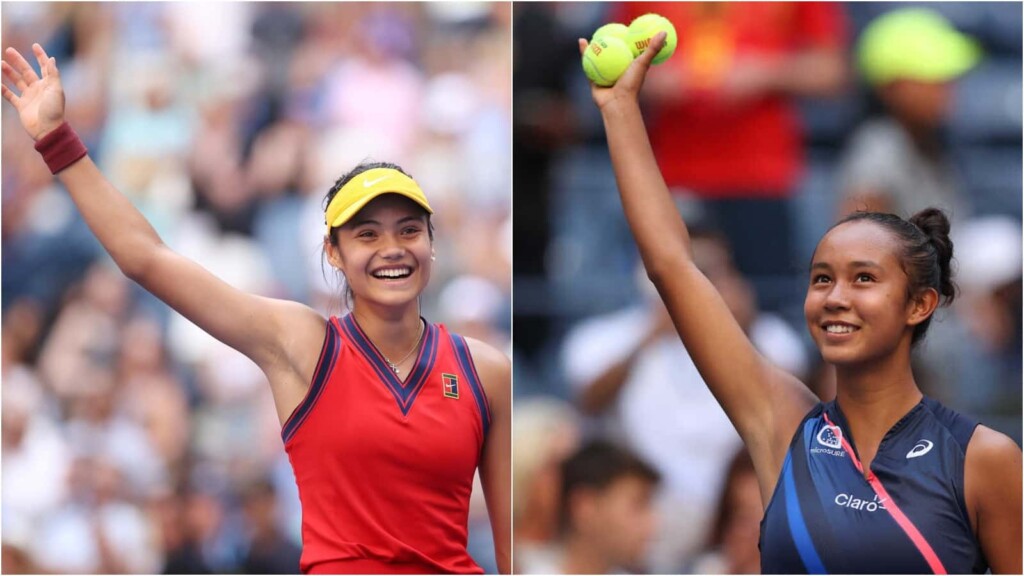 The US Open 2021 may well be remembered for the heroics of the teen players who impressed the entire tennis fraternity with their skills and upsets on the court.
Spain's Carlos Alcaraz became the youngest man to make it to the quarter-finals of the US Open as the 18-year old defeated Cameron Norrie in straight-sets and Stefanos Tsitsipas in 5-sets at the Grand Slam. The Spaniard gained a total of 29.6K followers on his official Twitter handle during the fortnight of the Grand Slam.
Emma and Leylah still lead the race in Twitter followers as well. Emma got a massive increase of 363.8K followers while Leylah had 72.4K followers more after the two played out the finals in New York.
Also Read: From Emma Raducanu to Daniil Medvedev, check out who gained the most Twitter followers during the US Open 2021